Dating on a Budget: How tastecard Can Help Singles Save Money and Enjoy Memorable Dates
By: Lottie Williams |
As a single person navigating the dating world, I know firsthand how important it is to budget wisely while still enjoying memorable experiences with potential partners. Let's face it, dating can put a financial strain on our wallets, especially when we're trying to impress someone new. In fact, a study by Match.com found that singles in the US spend an average of $1,596 per year on dating! It's a similar figure in the UK, and with costs rising I'm excited to share my secret weapon for saving money without sacrificing the quality of my dates: tastecard.
What is tastecard?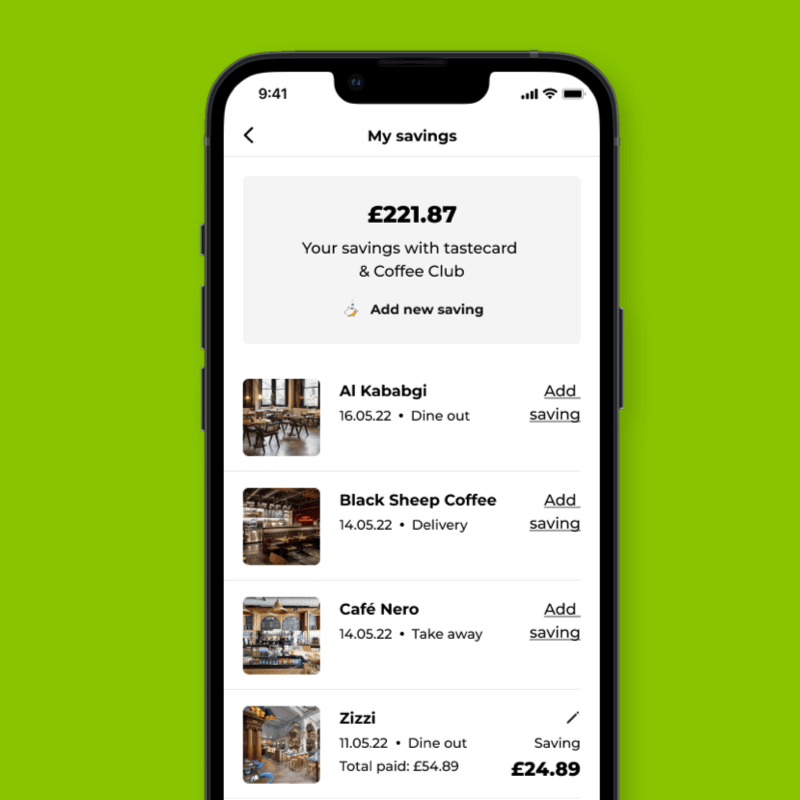 tastecard is a dining discount card that offers incredible deals and discounts at thousands of restaurants across the UK. With a membership, you can enjoy 50% off food or 2 for 1 meals at participating establishments, as well as up to cinema ticket discounts and other leisure activities. It's a game-changer for singles looking to date on a budget. Let's dig in more…
How to get the most out of your tastecard membership

Here are some tips and tricks on how to use tastecard to its full advantage while dating:
1. Pick the right restaurant
If you're new to an area because your date doesn't live near you, don't worry! tastecard's website and app make it easy to find all the restaurant offers London has to offer, as well as participating restaurants up and down the UK. Simply filter your search by location, cuisine, and even specific deals to find the perfect spot for your date. Plus, you'll score extra points for introducing your date to a new dining gem.
2. Plan date nights in advance
To get the most out of your tastecard membership, plan your date nights ahead of time. Check out the latest deals on the app, and make reservations to ensure you won't miss out on any exclusive offers. By planning in advance, you can focus on enjoying each other's company rather than stressing about the bill.
3. Get creative with your dates
With the savings you get from tastecard, you can enjoy a variety of date nights without breaking the bank. Here are 8 date ideas for you to consider:
Cosy night in
Indulge in a cosy and romantic night at home with your special someone, as you take advantage of your tastecard membership to get 50% off a delicious pizza takeaway. With the enticing aroma of freshly baked pizza filling your living space, snuggle up together on the couch and immerse yourselves in your favourite movie or TV show, creating an intimate atmosphere perfect for bonding and conversation.
This budget-friendly date idea allows you to enjoy the comforts of home while still treating yourselves to a mouth-watering meal, making it an ideal option for couples seeking quality time together without the need for extravagant spending. So, grab your remote, dim the lights, and savour every moment of your pizza-fueled romantic night in.
Coffee day date
Head to Cafe Nero for a casual daytime date and get 25% off your coffee order. It's the perfect setting for a relaxed conversation while sipping on your favourite brew.
Fine dining experience
Treat your date to a fancy meal at a participating restaurant, where you can enjoy 2 for 1 meals or 50% off food. You'll be able to indulge in a high-quality dining experience without the hefty price tag. For instance, Prezzo, Zizzi and Bella Italia all offer 2 for 1 on starters, mains and desserts so you could both enjoy an incredible value delicious three-course meal with your tastecard membership! There are also many deals to be had at independent restaurants if you fancy something different. Take the Souk Bazaar which serves incredible Indian/African cuisine in Leicester Square, London offering 50% off food!
A classic date night at the movies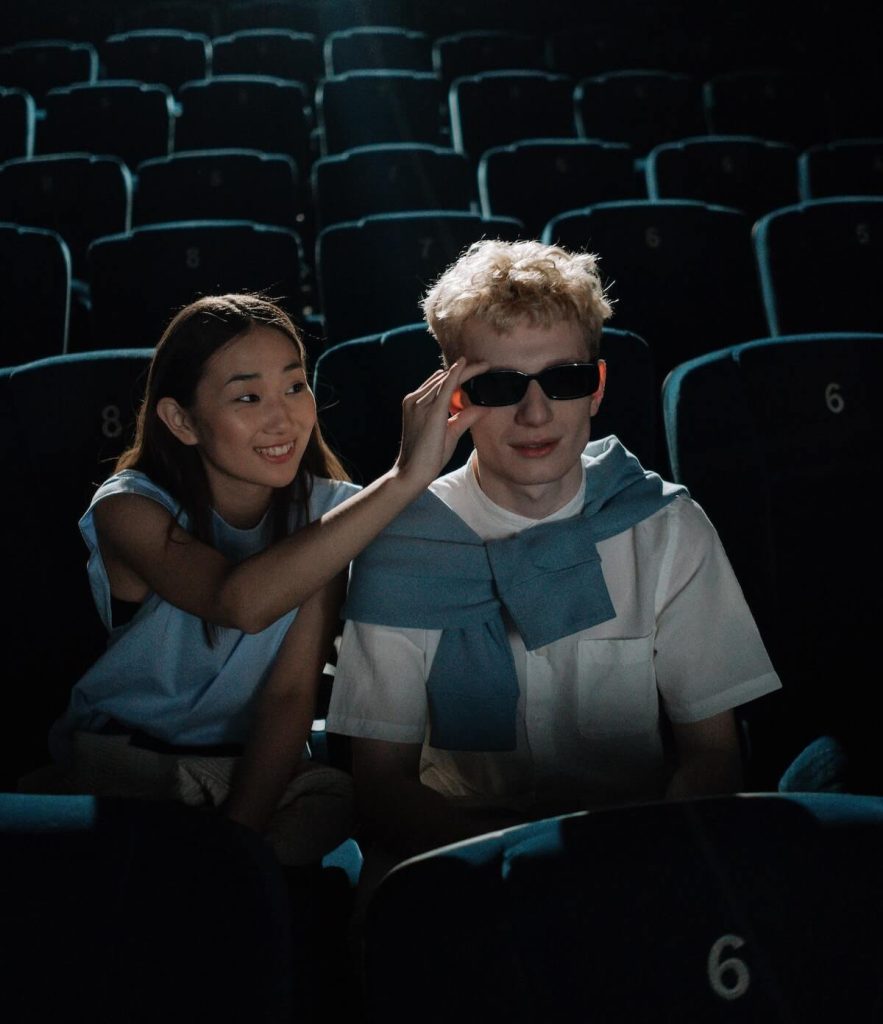 Embrace the timeless charm of a classic date night at the cinema, enhanced by the savings offered through your tastecard membership. With discounted tickets available at a variety of participating cinemas, you can enjoy the latest blockbuster releases or indie gems without having to worry about the cost.
The magic of sharing a captivating film in the darkened theatre, along with the irresistible aroma of freshly popped popcorn, creates an atmosphere perfect for sparking romance and conversation. By using your tastecard to save on cinema tickets, you'll not only experience the joy of a well-loved dating tradition but also keep your budget intact, making movie nights an ideal choice for couples seeking affordable yet memorable dates.
The ultimate adventure date
Looking for an exciting and unique date idea that won't break the bank? Look no further! With tastecard, you can take advantage of up to 50% off at iFLY Indoor Skydiving in Manchester, Basingstoke, and Milton Keynes. This adrenaline-pumping activity is sure to leave a lasting impression on your date while keeping your budget intact.
Enjoy a serene date at a SEA LIFE centre near you
Discover the wonders of the underwater world on your next date by visiting one of the many SEA LIFE centres across the UK. With tastecard, you can enjoy up to 24% discount on entry tickets, making this unique and educational experience even more affordable. Stroll through the captivating exhibits hand-in-hand as you marvel at the diverse marine life, including exotic fish, graceful rays, and awe-inspiring sharks.
The serene atmosphere of the SEA LIFE centre provides the perfect backdrop for intimate conversations, allowing you to connect with your date while learning about the fascinating creatures that inhabit our oceans. This memorable date idea offers a delightful escape from the ordinary, ensuring a truly unforgettable experience for you and your special someone.
Enjoy a thrilling date at Alton Towers
Experience an exhilarating day filled with fun and adventure by planning a date at Alton Towers, the UK's leading theme park. By booking your tickets in advance through tastecard, you can enjoy significant discounts, making this thrilling date idea more affordable than ever.
With a wide variety of roller coasters, attractions, and live shows, Alton Towers offers endless entertainment for couples seeking excitement and laughter together.
As you create unforgettable memories while exploring the park, you'll find that the savings from tastecard only add to the enjoyment of your action-packed day. So buckle up and prepare for a fantastic date at Alton Towers with the added bonus of money-saving ticket discounts!
Unforgettable dates with Virgin Experience Days
Take your dating adventures to new heights by exploring the wide range of unique and memorable experiences available through Virgin Experience Days. As a tastecard member, you can make the most of your Member Perks and enjoy an exclusive 20% discount on these exciting activities.
Perfect for daters seeking something out of the ordinary, Virgin Experience Days offers an array of options, from hands-on cooking classes where you can bond over culinary creations, to unforgettable animal encounters that allow you to share your love for wildlife.
By taking advantage of this exclusive discount, you'll not only enjoy a memorable date but also save money, making it easier than ever to plan extraordinary experiences with someone special.
Dating on a budget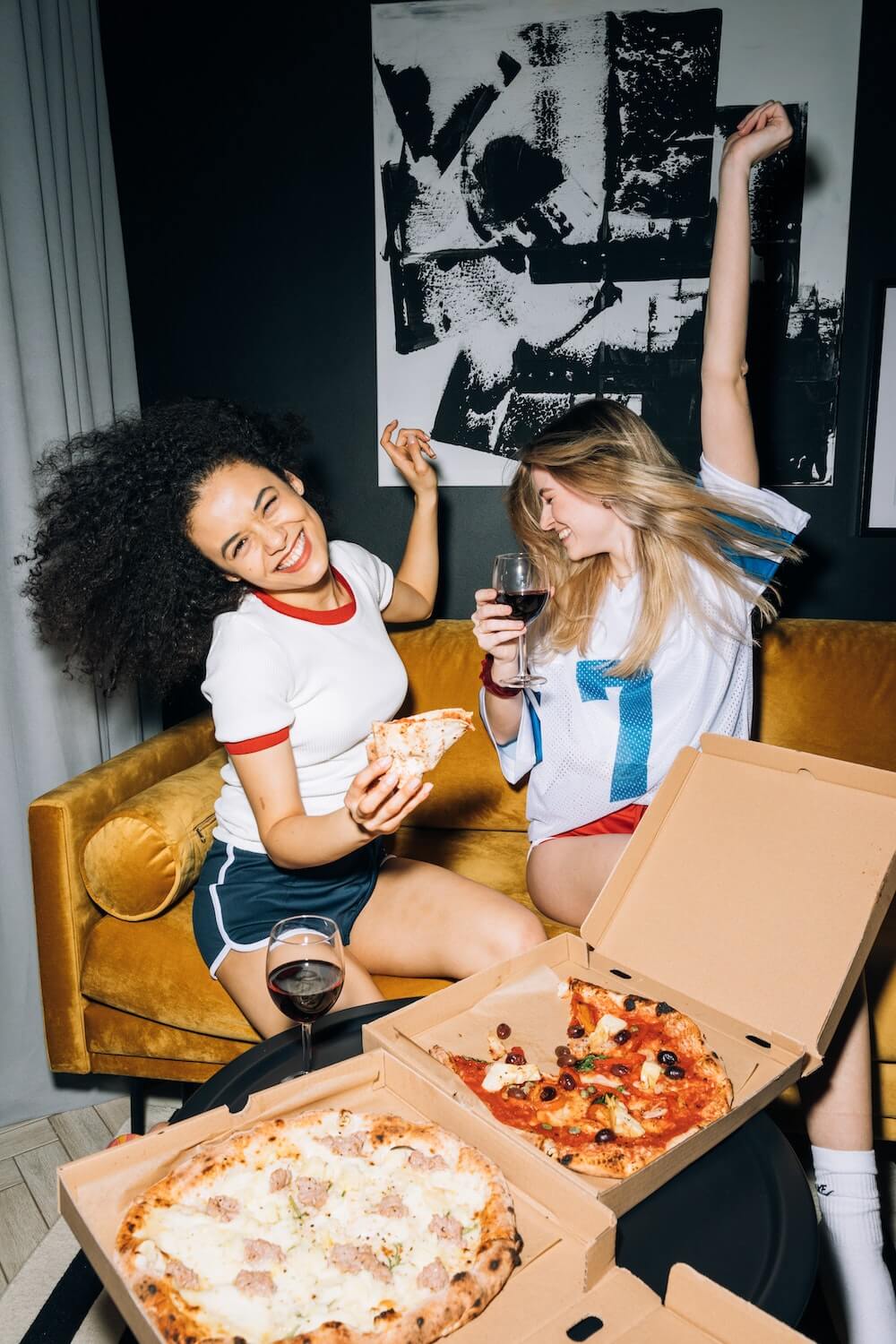 Don't let the costs of dating hold you back from creating unforgettable memories with that special someone. With tastecard, you have the power to transform your dating life into a more affordable and enjoyable experience. Why wait? Dive into the incredible deals and exclusive discounts tastecard offers on a wide range of exciting date ideas, from dining out to thrilling adventures.
Take action today by signing up for tastecard and discover how you can effortlessly save money while making your romantic escapades truly memorable. Embrace this opportunity and embark on a journey of happy, budget-friendly dating!