8 fun date ideas for outdoorsy singles
By: Lottie Williams |
Are you an outdoorsy single looking for the perfect date idea? Look no further! We've got some great ideas that will turn your next casual rendezvous into a truly special experience. From camping under the stars to exploring hidden hiking trails, these eight fun activities are sure to get your heart racing and help you create lifelong memories with that special someone. So grab your hiking boots, a water bottle and some light snacks – there are plenty of outdoor adventures waiting just around the corner!
Date ideas for outdoorsy singles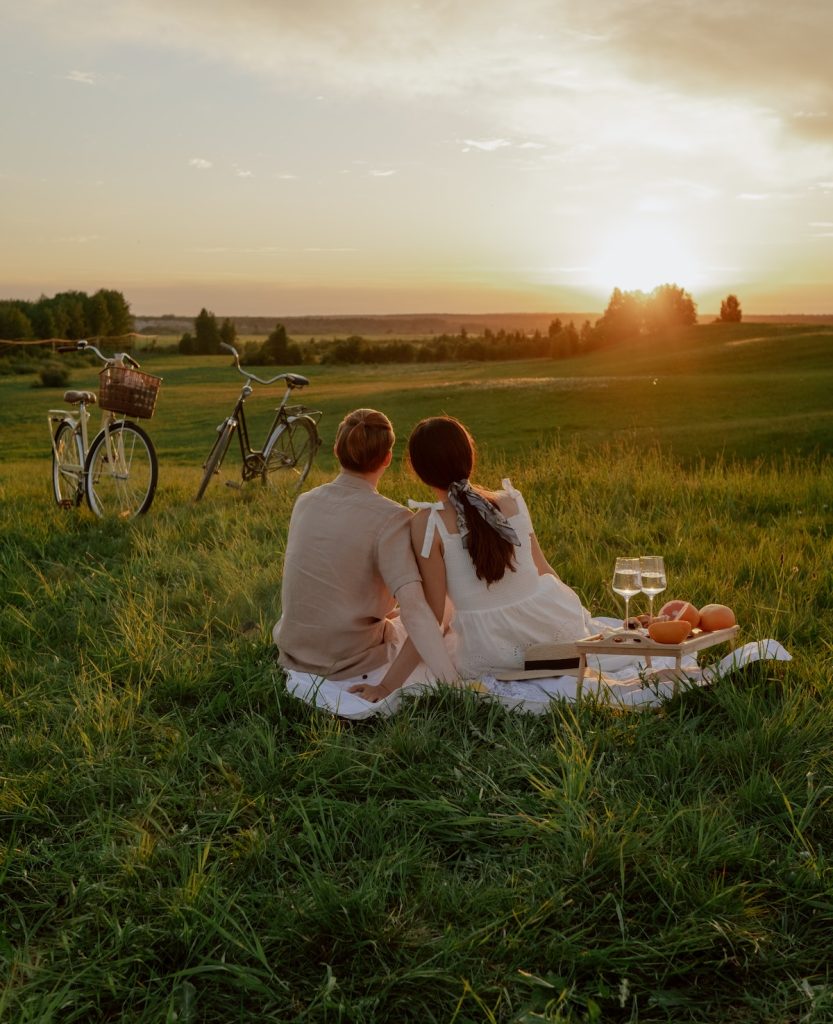 1. Go for a hike
One of the best things about being outdoorsy is that you can find a date activity that suits your interests. If you're into hiking, why not go on a hike with your date? You can chat as you walk and get to know each other, and you'll also get some fresh air, exercise and take in some beautiful scenery. Just be sure to pick a trail that's appropriate for both of your fitness levels!
Sure, the UK is home to a wide variety of stunning hiking trails that cater to all levels of fitness and experience. Here are some of the best hikes in the UK:
Hadrian's Wall Path, Northumberland and Cumbria: This trail follows the historic Hadrian's Wall and offers breathtaking views of the English countryside.
South West Coast Path, The Lizard: The longest trail in the UK, it stretches across 630 miles of coastline and offers stunning sea views.
Coast to Coast Walk: This challenging walk spans from the west coast of England to the east, passing through three national parks along the way.
Wales Coastal Path: This path navigates the entire coastline of Wales and offers diverse landscapes, from towering cliffs to sandy beaches.
Cleveland Way: This trail combines beautiful coastal scenery with heather moorland, offering something for everyone.
Pennine Way (Kinder Scout Loop via Jacobs Ladder): Known for its waterfall, this trail offers stunning views of the rugged English countryside.
West Highland Way, Scotland: This long-distance walking route runs through the heart of the Scottish Highlands, offering spectacular mountain and loch views.
Lizard Peninsula, Cornwall: Known for its beautiful coastline, this trail is perfect for nature lovers.
Wester Ross, Scottish Highlands: This trail offers some of the most dramatic landscapes in the UK, including mountains, lochs, and forests.
Castleton, Mam Tor, and The Great Ridge: This popular trail in England offers panoramic views of the Peak District.
South Downs Way: This long-distance footpath and bridleway runs along the South Downs in southern England.
St Cuthbert's Way: This long-distance trail stretches from Melrose Abbey in Scotland to the Holy Island of Lindisfarne off the northeast coast of England.
Remember, always be prepared before setting out on a hike. Check the weather forecast, wear appropriate clothing and footwear, and carry essential supplies such as water, food, and a map. Happy hiking!
2. Go camping
Another great option for outdoorsy singles is to go camping together. Camping is a great way to bond with someone, as you're both in close quarters and have to rely on each other for things like setting up the tent and keeping warm! Plus, it's a great opportunity to stargaze together and enjoy the beauty of nature.
3. Go rock climbing
If you're looking for an active date, why not go rock climbing? It's a great way to get your adrenaline pumping, and it's also a great way to test your teamwork skills. Plus, it's just plain fun!
4. Date ideas for outdoorsy singles – go fishing!
Fishing is a great date idea for outdoorsy singles because it's relatively easy to do and doesn't require much equipment. Plus, it's a great way for you and your date to relax and enjoy the outdoors together. Just be sure to remember your high-quality carp boilies and pick a spot where there is plenty of fish!
The UK is a paradise for fishing enthusiasts, offering a wide variety of locations to suit all types of fishing. Here are some of the most popular fishing spots in the UK:
River Wye, Wales: Known for its salmon and trout, this river offers some of the best fly-fishing experiences in the UK.
Norfolk Broads, Norfolk: This network of navigable rivers and lakes is one of the top places for pike fishing.
Angler's Paradise, Devon: As the name suggests, this complex of lakes offers great options for coarse fishing, with species including carp, catfish, and golden tench.
River Test, Hampshire: Famed for its clear waters, the River Test is considered one of the birthplaces of modern fly fishing and is particularly good for trout.
Loch Leven, Scotland: This large freshwater loch is renowned for brown trout fishing.
Windermere, Cumbria: The largest natural lake in England, Windermere is a popular spot for pike, perch, and trout fishing.
River Dove, Derbyshire: A prime spot for fly fishing, especially known for its brown trout and grayling.
Moggs Eye Beach, Lincolnshire: This sea fishing spot is surrounded by unspoilt countryside and sandy beaches.
Ramsgate, Kent: One of the most popular sea fishing spots in Britain, the large harbour is full of charter boats and experienced skippers.
Horseshoe Lake, Gloucestershire: This fishing lake is stocked with a variety of species, making it a great spot for course fishing.
Whether you're a fan of sea fishing, freshwater fishing, fly fishing, or coarse fishing, the UK has a wealth of options to choose from. Always remember to follow local regulations and respect the environment when fishing. Happy angling!
5. Embarking on an Adventure: From Geneva to Val Thorens
For couples who share a love for the great outdoors, nothing quite compares to the thrill of setting off on an adventure together. If you're planning your first adventure holiday as a couple, consider a journey from Geneva to Val Thorens. This route offers a blend of stunning natural beauty, exhilarating outdoor activities, and cosy moments perfect for bonding.
Here are some ideas for your adventurous trip together:
Start in Geneva: Begin your trip in Geneva, a city known for its picturesque landscapes and rich history. Spend the day exploring the charming old town, or take a romantic stroll around Lake Geneva. Don't forget to visit Jet d'Eau, one of the city's most famous landmarks.
Journey to Val Thorens: From Geneva, make your way to Val Thorens. The journey itself is part of the adventure, with breathtaking views of the French Alps. You can opt for a scenic drive or a bus ride. If you'd like to make stops along the way, consider visiting Annecy, also known as the "Venice of the Alps," or Chamonix, a renowned mountain resort at the base of Mont Blanc.
Explore Val Thorens: Once you arrive in Val Thorens, the highest ski resort in Europe, a variety of thrilling outdoor activities await. In winter, enjoy skiing or snowboarding on the vast slopes. During the summer months, hiking, mountain biking, and paragliding are popular.
Cosy Up: After a day of adventure, wind down with a cosy dinner at one of the local restaurants. Enjoy traditional Savoyard cuisine, such as fondue or raclette, perfect for sharing and creating warm memories.
6. Go kayaking or canoeing
For a relaxing yet still active date, why not go kayaking or canoeing? You can paddle down a calm river or lake and take in the scenery, and if you bring along a picnic lunch, you can stop for a break along the way.
7. Bike riding is a brilliant date idea for outdoorsy singles
A bike ride is another great option for an active date. You can explore new trails together, or even just ride around town and check out all the sights. Plus, it's a great way to get some exercise!
8. Go birdwatching
Birdwatching is another great option for an outdoorsy single because it doesn't require much equipment or effort. Plus, it's a great way to learn about different types of birds and their habitats. Just be sure to bring along a pair of binoculars!
8 outdoorsy activities for daters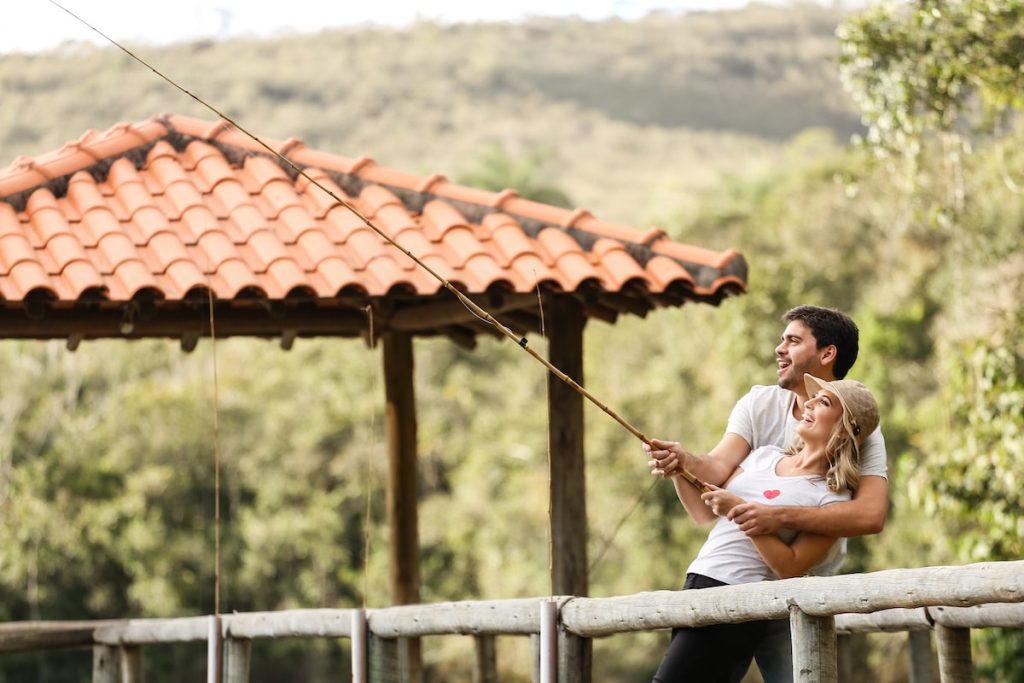 Overall, when it comes to date ideas for singles who love nature and being outside, there are so many different ways to get creative with the outdoors. From fishing to birdwatching to hiking to riding bikes, one of them will suit your taste and preferences just right. Keep an open mind and you'll never run out of fun events to do with your love interest. Remember that above all, dating is about getting to know each other in a unique way. Partnering up with Mother Nature doesn't hurt either! Now that you have some go-to activity ideas at your fingertips, it's time for you to hit the road – or even better – step outside and journey down the path that leads straight into a memorable experience together!