Delicious foodie date ideas for teenagers
By: Lottie Williams |
Going out to eat is one of the most popular date ideas for teenagers. But why settle for just any meal when you can spice it up with something special? Here are some delicious foodie date ideas for teenagers, featuring creative options that are guaranteed to satisfy even the pickiest of eaters.
Fun foodie date ideas for teenagers
Bubble tea date idea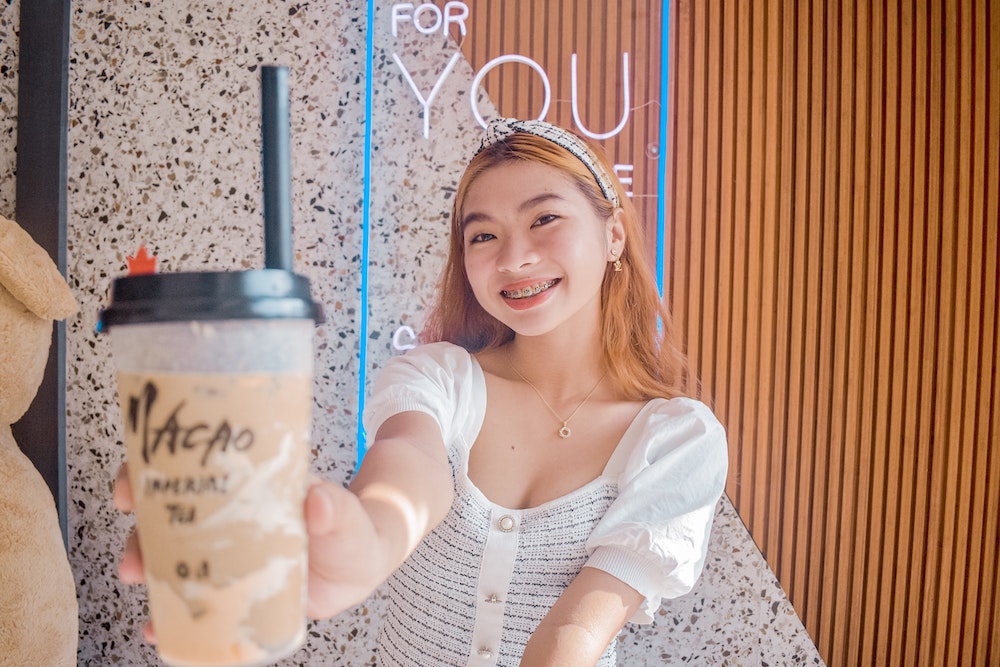 Bubble tea is a fun and unique drink that is sure to delight your taste buds. This Taiwanese drink is a combination of tea, milk, and tapioca pearls – which resemble bubbles in the drink. It's a perfect date idea that's delightful to sip and offers a chance for a little bit of light conversation.
Many bubble tea stores offer an array of flavours and textures to choose from, so why not grab one classic bubble tea, like a creamer tea (Dirty Milk Tea is our fave creamy flav) and one with a fun new flavour for you and your date to both try? It's a great conversation starter and the perfect way to bond over something new.
Doughnut date idea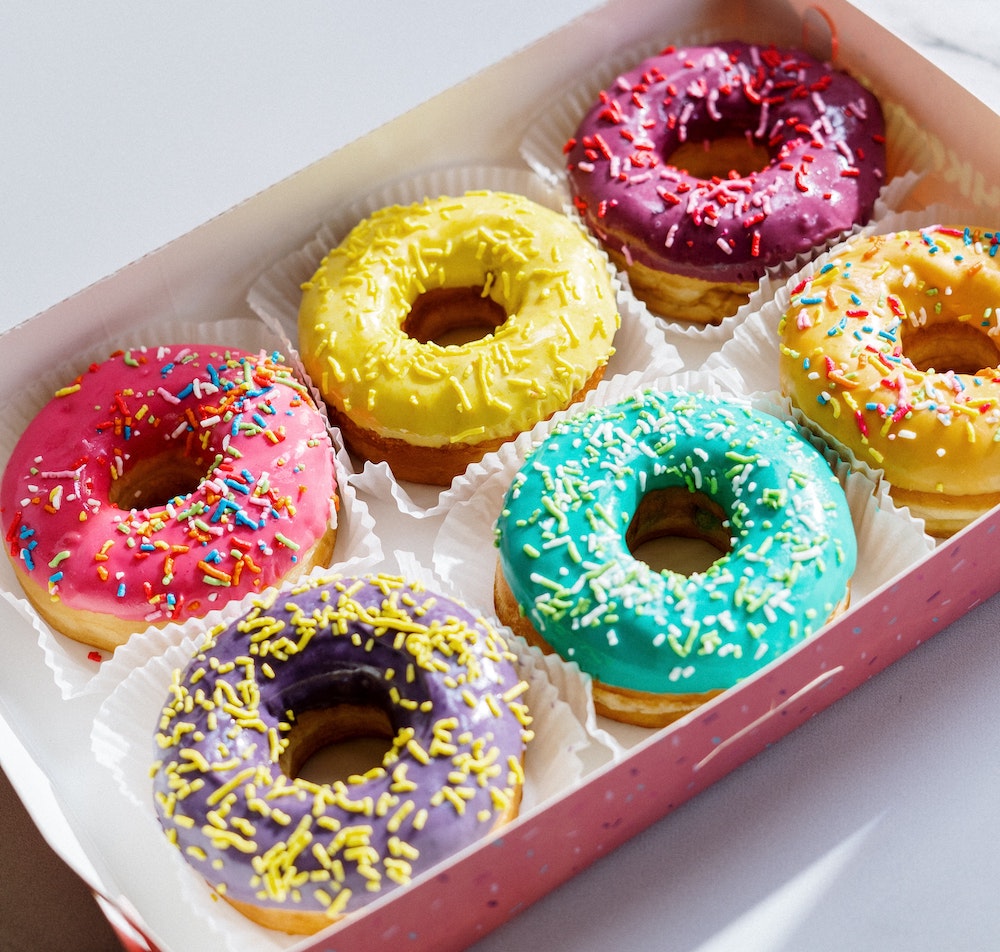 Who doesn't love doughnuts? Whether you're looking for a classic glazed doughnut, or want to try something a little more off the beaten path, there's a doughnut out there for everyone. Take your date to a local doughnut shop and indulge in some sweet treats while getting to know each other better. Plus, sharing a doughnut can be a sweet gesture that might leave your date feeling something of the same!
Rainbow bagel date idea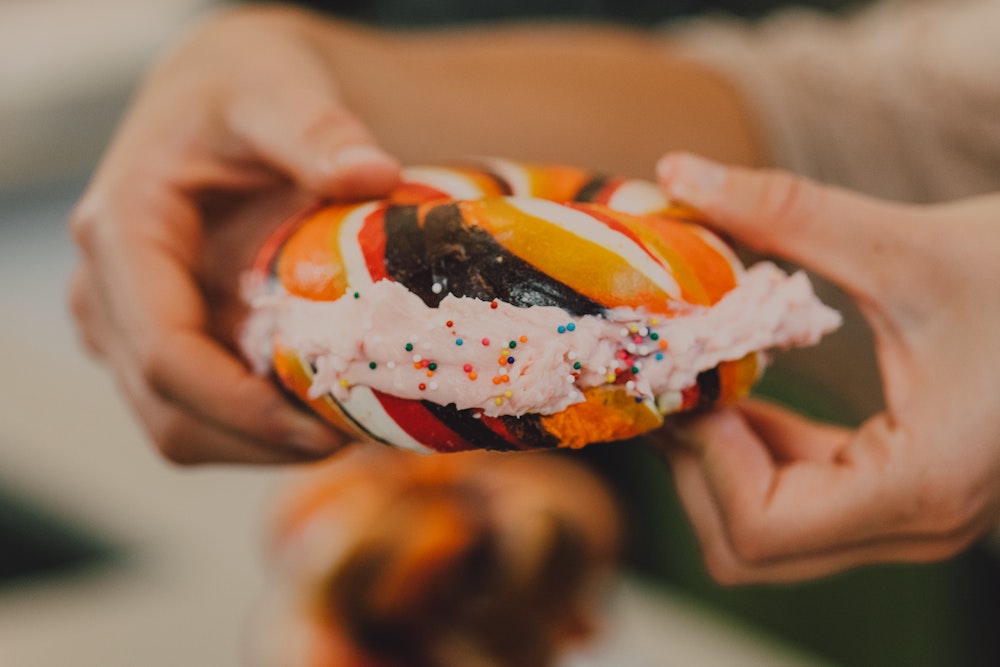 Bagels might not traditionally be considered a romantic food item, but the rainbow bagel definitely jazzes things up! The rainbow bagel is a colourful twist on the classic breakfast favourite, and it's sure to put a smile on your date's face. It's not just the colours that will wow them but the unexpected mix of flavours as well. A rainbow bagel is always sure to be a hit when it comes to online and social media sharing, so why not document this fun date with a picture of you and your date enjoying the colourful breakfast item?
Milkshake date idea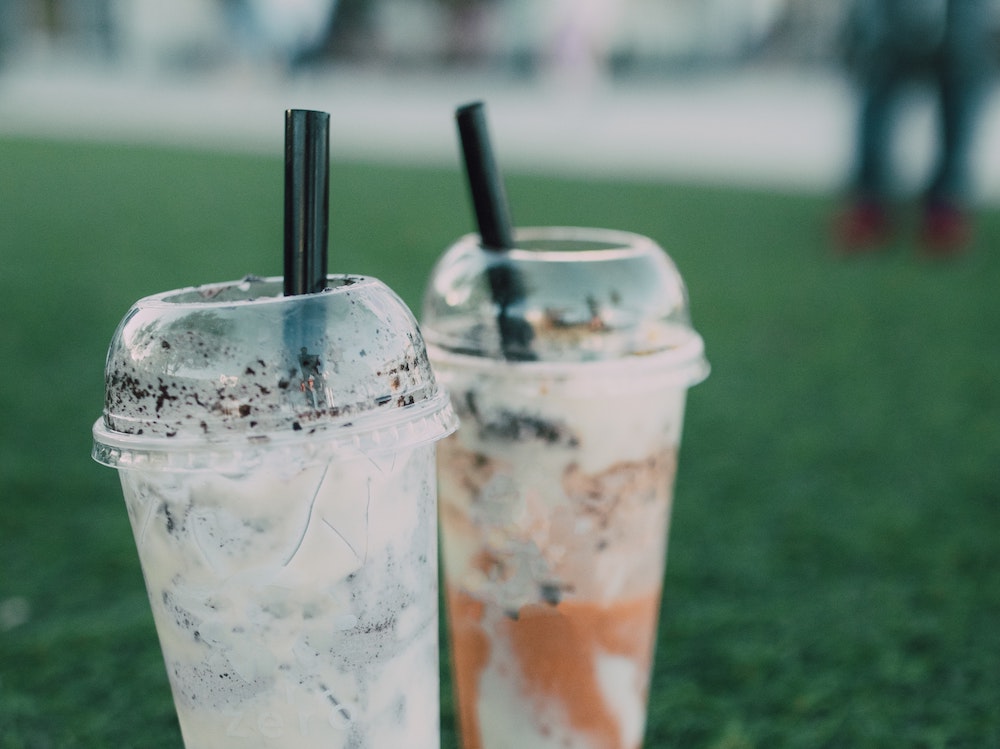 Who says a milkshake is just for kids? This creamy and indulgent drink is an old-time favourite that is perfect for a teen date. Head to a nearby diner or ice cream shop and order a milkshake to share with your date. A common and fun conversation starter can be reminiscing about which of your parents loved milkshakes the most, and if your favourite kind has always been the classic vanilla, strawberry, chocolate or something more adventurous!
Ice cream date idea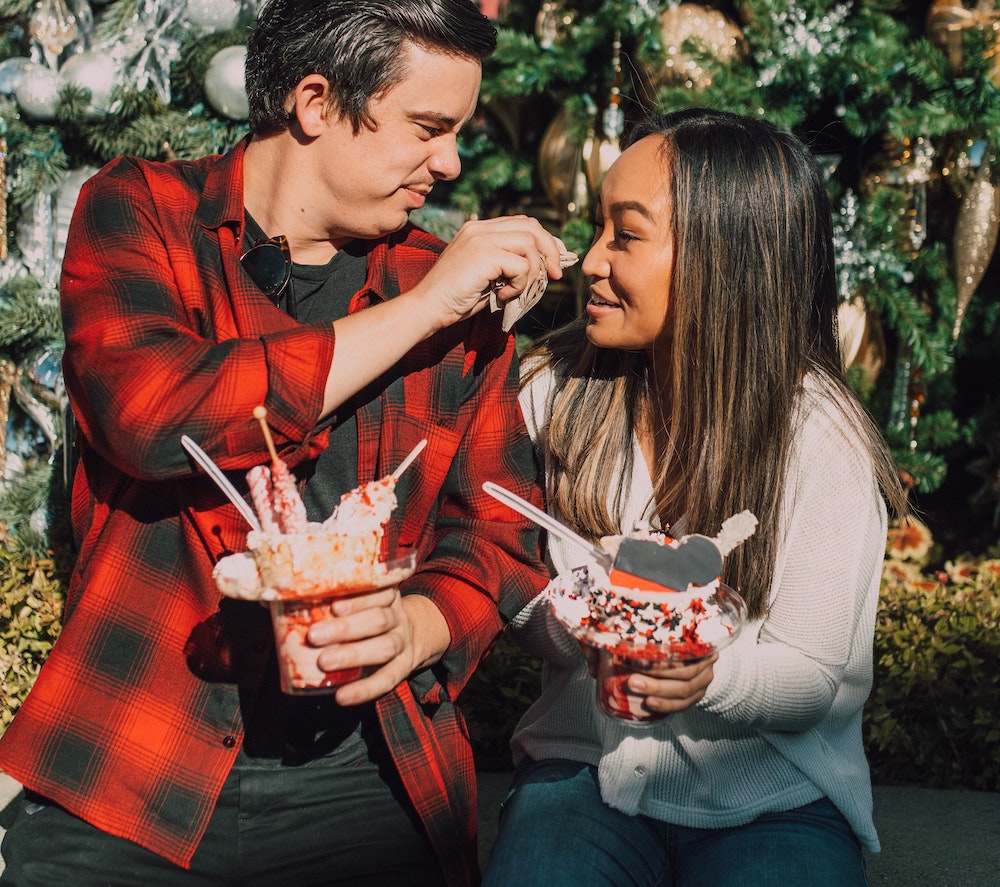 Of course, no list of foodie date ideas would be complete without a classic ice cream date! There's something special and nostalgic about sharing ice cream on a warm summer evening. Whether you prefer a scoop of classic vanilla bean or opt for something a little more adventurous like a sundae with lots of toppings, it's a classic option for a reason. Ice cream dates can be enjoyed all year round too, given the varying and unique seasonal flavours that are available to enjoy.
Which of these fun foodie date ideas for teenagers will you try?
There are plenty of delicious and creative foodie date ideas for teenagers. These ideas are perfect for any occasion, from first dates to anniversary dates. Whether you prefer sweet or savoury, or a little bit of both, there's a food item out there that is sure to hit the sweet spot. So what are you waiting for? Invite someone special and head out to try some of these delicious foodie date options!