5 Valentine's Day date ideas for single men
By: Lottie Williams |
Are you looking for the perfect Valentine's Day date ideas? Well, you're in luck! However you identify, we've got 5 unique ideas that are guaranteed to make your February 14th extra romantic and truly unforgettable. This list has everything from outdoor adventures to indoor dinner dates, so no matter what kind of person you are – there will definitely be something here that is sure to please! So don't wait another second – let's get planning an incredible Valentine's Day experience right now.
Valentine's Day date ideas for single men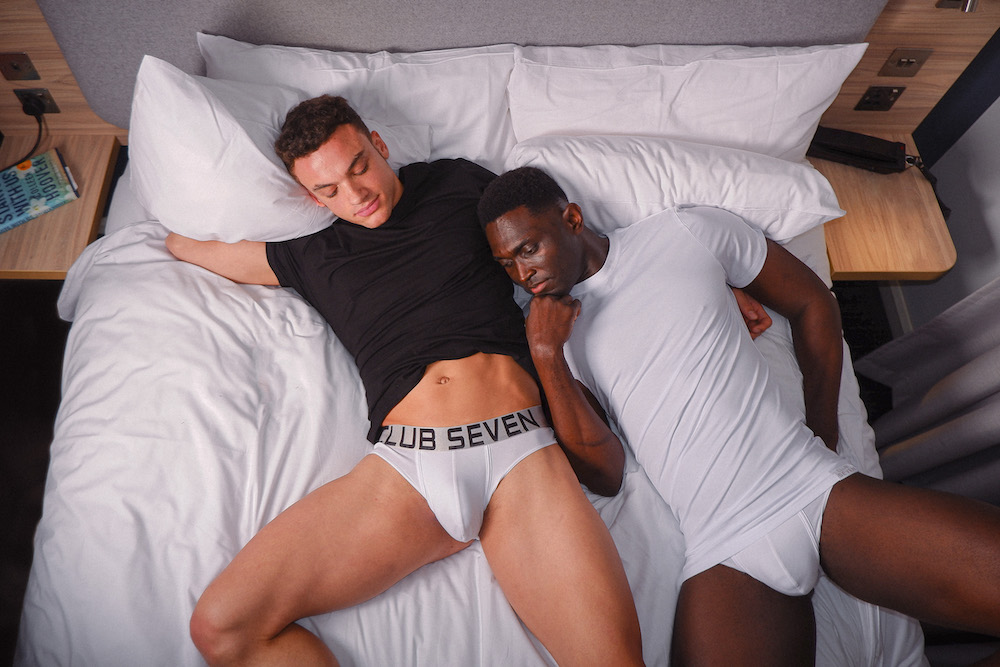 1. Plan a staycation
Looking for a date idea that's easy to plan, accessible and economical? A staycation is a perfect option for any single man this Valentine's Day. You don't have to travel far or spend money on pricey items – it can be as simple or as luxe as you'd like.
Create a romantic setting in your own home. Decorate with candles and fairy lights, cook your favourite meal or book a spa day complete with massages and delicious snacks. Add activities like board games and movies to keep things interesting. Whatever it might look like, you'll be sure to end the night feeling relaxed, rejuvenated and romanced!
What to wear during a staycation date?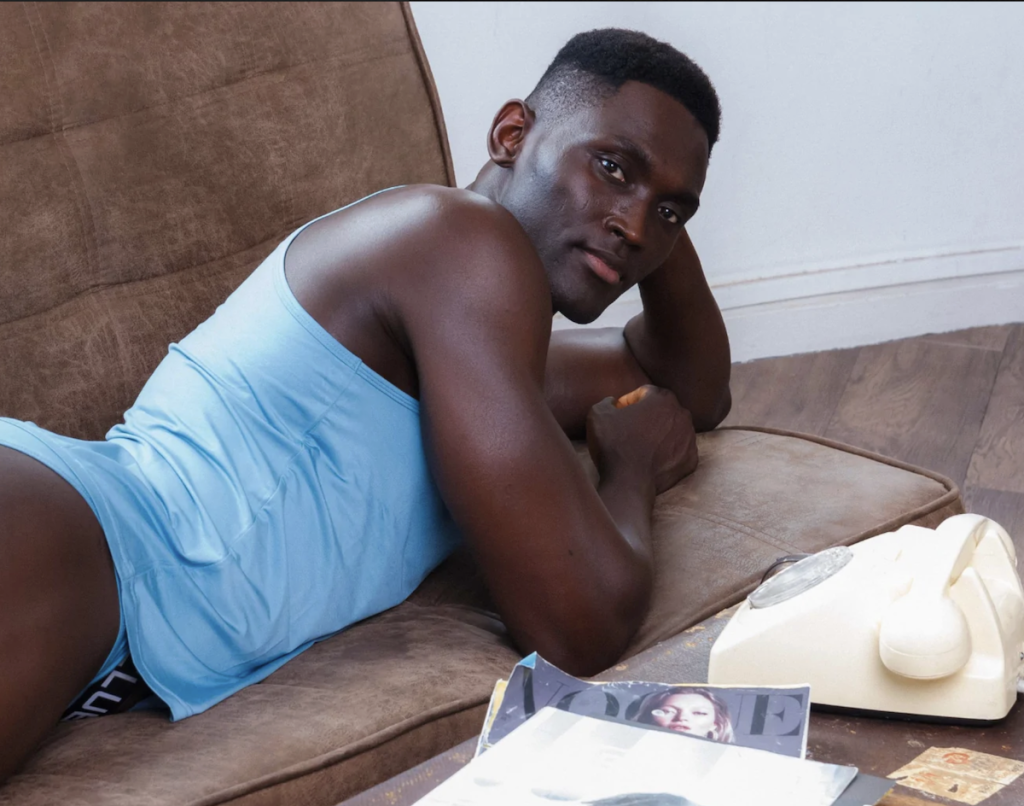 To make your date extra special, wear loungewear that says you put in effort even when planning a cosy evening. Pick something comfy with luxurious fabrics like silk or cashmere loungewear sets, accompanied by fresh neutral colour-underwear to give you an effortlessly stylish look.
Soft loungewear paired with comfortable briefs will make sure that you look your best all night long, leaving your date wanting more each time they catch a glance throughout the evening!
The Club Seven menswear and loungewear brand has comfortable, sexy and stylish Valentine's gifts for men. Club Seven's famous men's underwear with supportive bulge pouches offers the ultimate support and comfort during your staycation date.
2. Cook a special dinner for your Valentine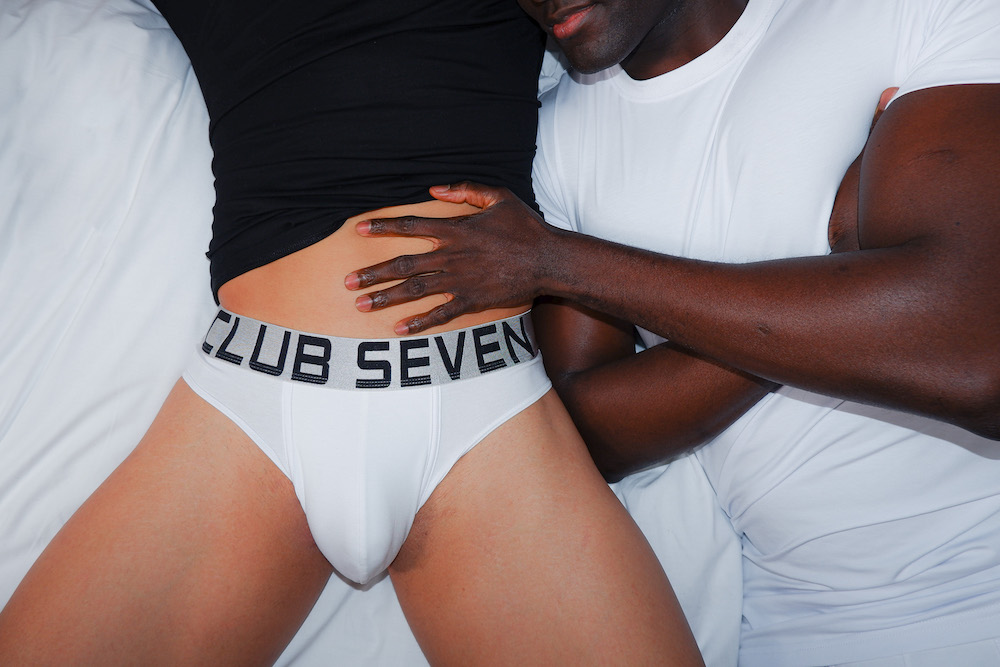 Valentine's Day is the perfect time to take things up a notch and show that special someone how much they really mean to you. Why not cook a special dinner in sexy underwear? All you need is some good food and maybe a few candles to set the mood. Take the time to cook something special; it doesn't have to be complicated but make sure it's something that you will both enjoy. Put on some slow jams, pour yourselves some wine, and indulge in an intimate meal for two: just you and your date.
It may not be as traditional as going out but trust us, there's nothing more romantic than spending quality time cooking with someone who matters to you in the comfort of your own home.
Things to remember when introducing your date into your home
Are you planning to introduce your date into your home for a romantic Valentine's Day? If so, there are a few things to keep in mind to make the experience enjoyable.
Cleaning your home is essential – find time to vacuum and dust, wipe down surfaces and tidy up any mess. Cleaning the kitchen and bathroom is especially important, as they give good first impressions.
You should also make sure that you're wearing clean clothing and fresh underwear so that it's not an embarrassment if things get heated!
Consider lighting some candles with nice scents too – it can help to create a warm atmosphere. An extra tip: avoid playing any music which might embarrass or offend your date! Do all this and your Valentine's Day at home will be one to remember.
3. Spend the day outdoors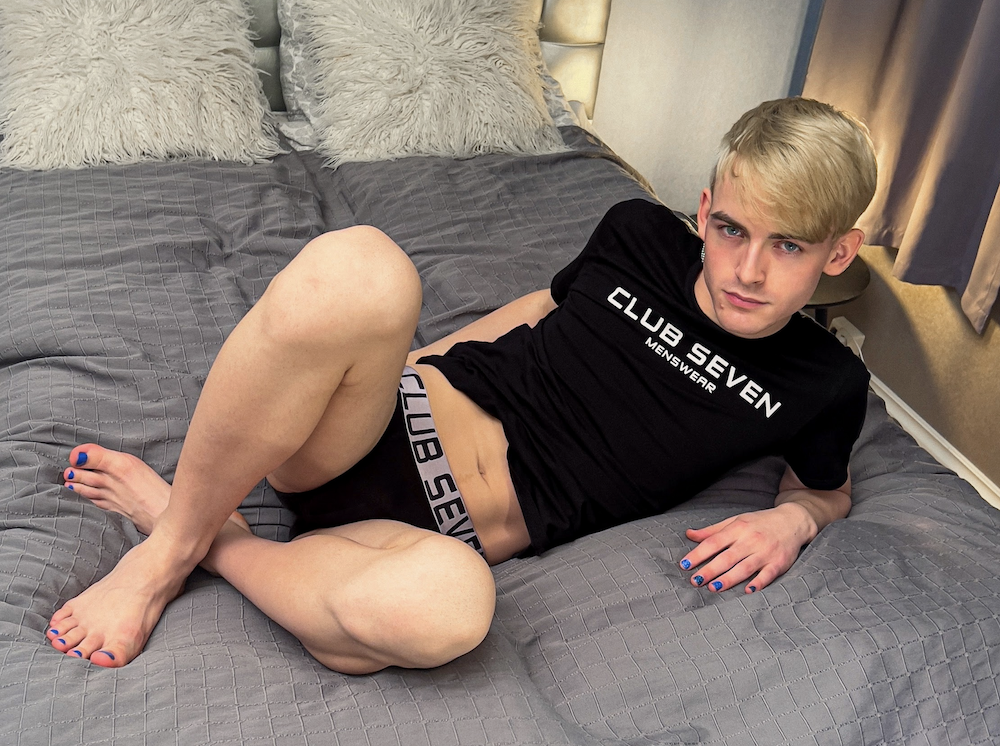 Valentine's Day can be an exciting and special occasion for couples. For all the men planning to take their other half out on a date this Valentine's Day, why not consider doing something outdoors? It's a great way to enjoy the fresh air, take in some beautiful scenery, and show your date how thoughtful you are!
To make the most of your outdoor date, wear something comfortable but stylish – after all, you want to look as good as possible when spending time with your special someone. And don't forget to bring some snacks and drinks to share while having a romantic picnic or taking a relaxing walk together. An outdoor Valentine's Day date is sure to bring lots of romance and fun!
4. Indulge in some pampering at home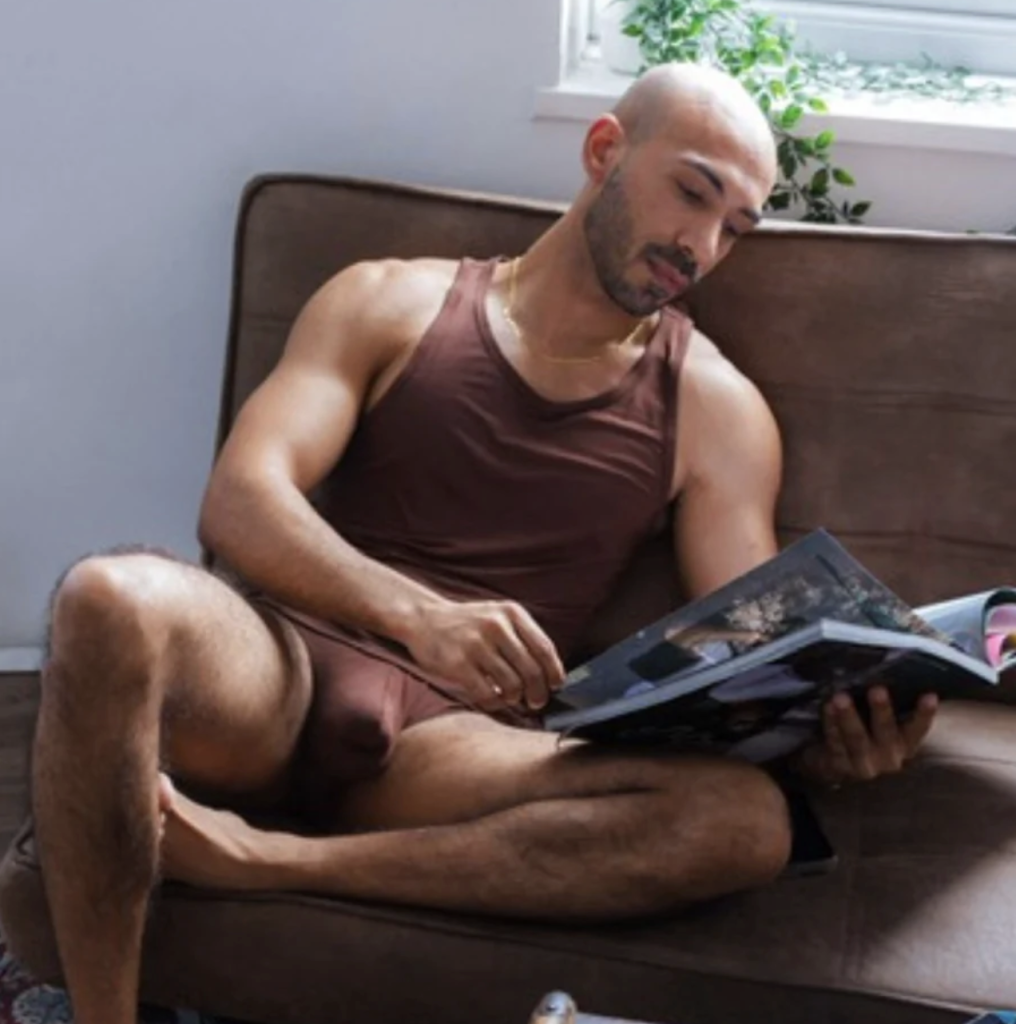 Valentine's Day is the perfect time to show your love and appreciation. You don't have to be confined to the classic dinner out – try something special this year and share a night in pampering!
Indulge in some luxurious loungewear, and wear something stylish that you can wear while making memorable moments. Give yourselves some time to relax – perhaps even treat yourselves to a massage or mani-pedi from the comfort of your own home.
Spend your evening cuddled up together, giving each other love without ever leaving your house!
How to look good whilst getting pampered at home
Valentine's Day is the perfect time to show your date just how much you care, and what better way than with a night in that is both romantic and comfortable?
For men looking for an indulgent pamper date, wear stylish loungewear; say a sweatshirt and joggers or a patterned soft shirt and shorts to look good while lounging at home.
Make sure everything fits perfectly, present yourself nicely with well-braided hair or beard trimming, wear freshly laundered clothing with soft textures on your skin and wear fun socks.
All of these little tricks will help give you the feeling of being in style even when you're not quite dressed up for date night. So go ahead and impress your date this Valentine's with the most comfortable yet fashionable style!
5. Take a day trip to explore somewhere new and exciting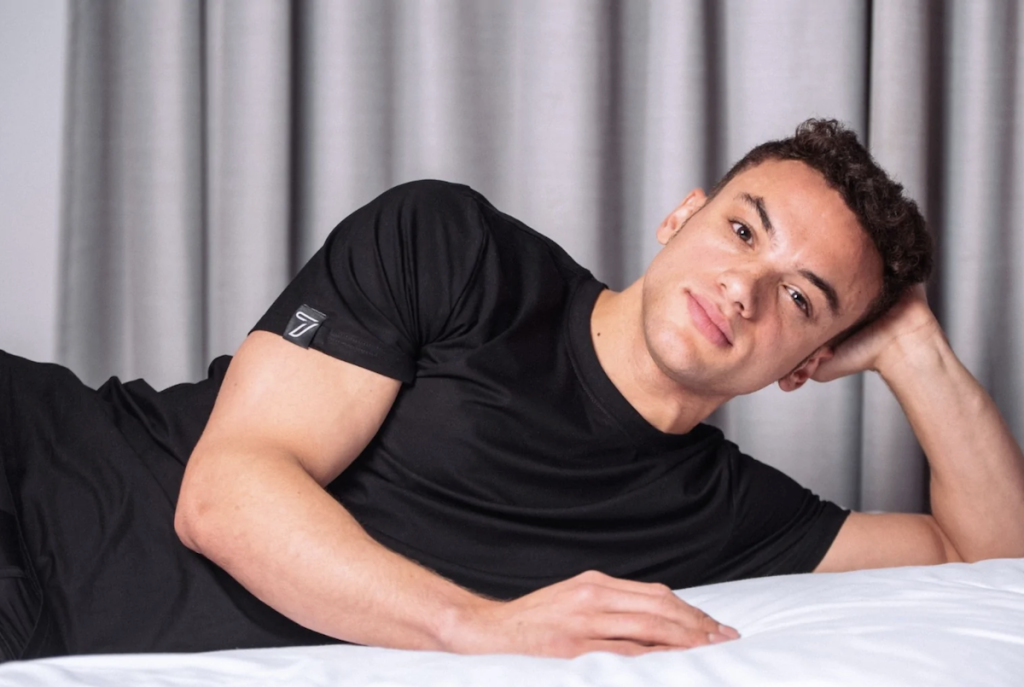 A great Valentine's Day date idea for the guys is to take a day trip to explore somewhere exciting. Nothing says I love you like planning an adventure together and discovering new sights.
To make sure you look your best for the occasion, wear something stylish and comfortable like loungewear that can easily transition from tractor tyres to a romantic picnic in no time.
The feeling of exploring with your significant other without any distractions or timelines is truly incomparable and your special someone will be sure to appreciate the special effort.
So this Valentine's Day why not check off a few fun ideas on that bucket list of yours?
Have a happy Valentine's Day
From looking up at the stars in the comfort of your own backyard to romantic picnics under the city skyline – whatever Valentine's Day date ideas you decide on, make sure to put your heart into it.
This special day should be about celebrating love and creating wonderful memories you'll cherish for years to come, so don't be afraid to try something new – or revisit an old favourite!
Ultimately, no matter what kind of date activity you go for on February 14th, just remember that the best way to show someone you care is always through small acts of thoughtfulness. So take a deep breath, express yourself honestly and openly…and happy Valentine's Day!