5 fresh festival outfit ideas for teens looking to turn heads
By: Lottie Williams |
Festival season has officially begun, and for teens, festivals can be the perfect opportunity to show off their unique style. But how do you find outfits that won't break the bank but will still make you look cool? Fear not – we're here to give you five fresh and fashionable ideas for your next festival outfit. With our tips, you'll be sure to turn heads and stay comfortable all day and night long.
How to look cool at festivals without breaking the bank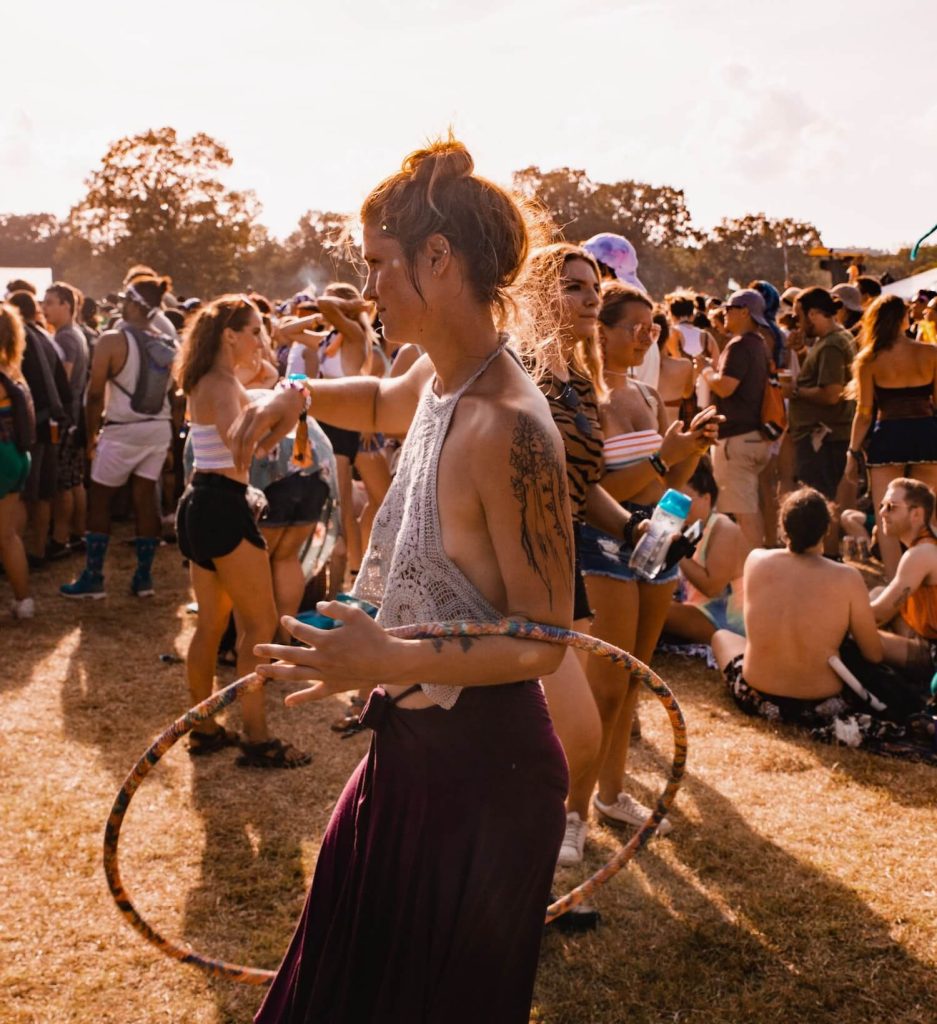 Summer festivals are one of the best ways to experience music, art, and culture. From up-and-coming artists to renowned DJs, these events offer something for everyone. But with the cost of tickets and transportation, it can be challenging to have money left over for stylish festival apparel.
That's why it's important to find outfits that won't break the bank but still make you look cool. With a little bit of creativity and some fashion tips from experts, you can put together an unforgettable outfit without spending too much money. Let's begin…
Fresh festival outfit ideas for teens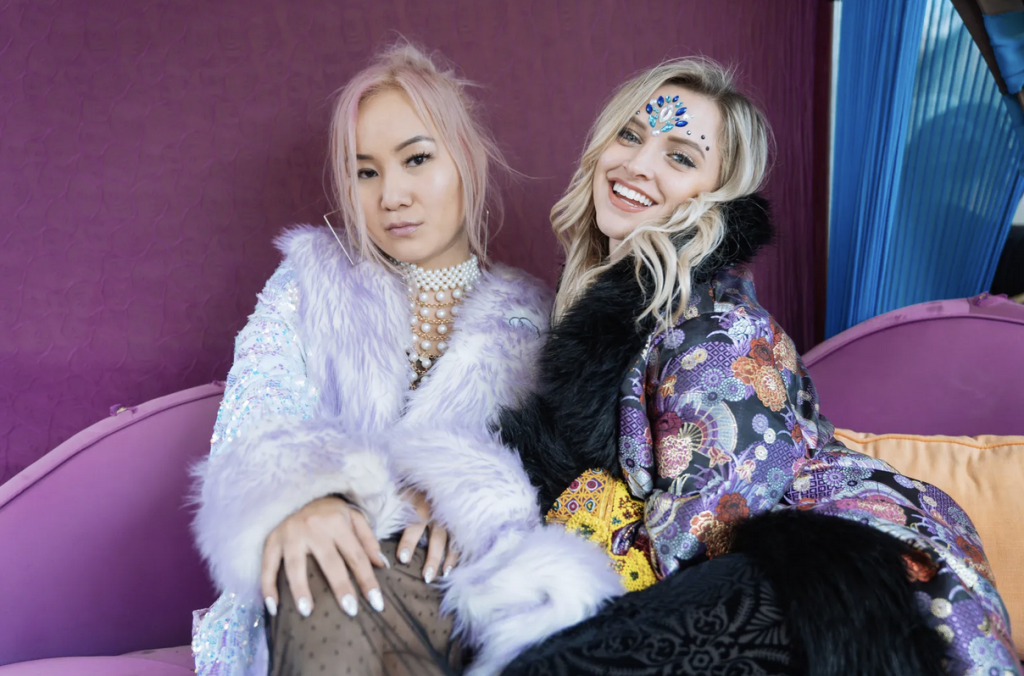 Whether you're heading to a music festival, outdoor concert, or another summer event, looking your best is essential! Teens don't have to break the bank with designer duds to put together a stylish and eye-catching outfit.
Here are some fresh festival outfit ideas for teens that won't bust their budget and will make them look great!
1. Statement piece outfits
This summer, stand out from the crowd with statement pieces at your favourite summer festivals. From vibrant-coloured dresses and embroidered shorts to oversized hats and jewellery, these pieces can take any look from boring to unforgettable.
Don't forget about bold prints like florals and stripes – they're a great way to add extra interest without going overboard. And for those who prefer more classic looks, invest in timeless items like denim jackets and bandanas that will put together an instantly stylish outfit.
Let's make a statement with glitter tattoos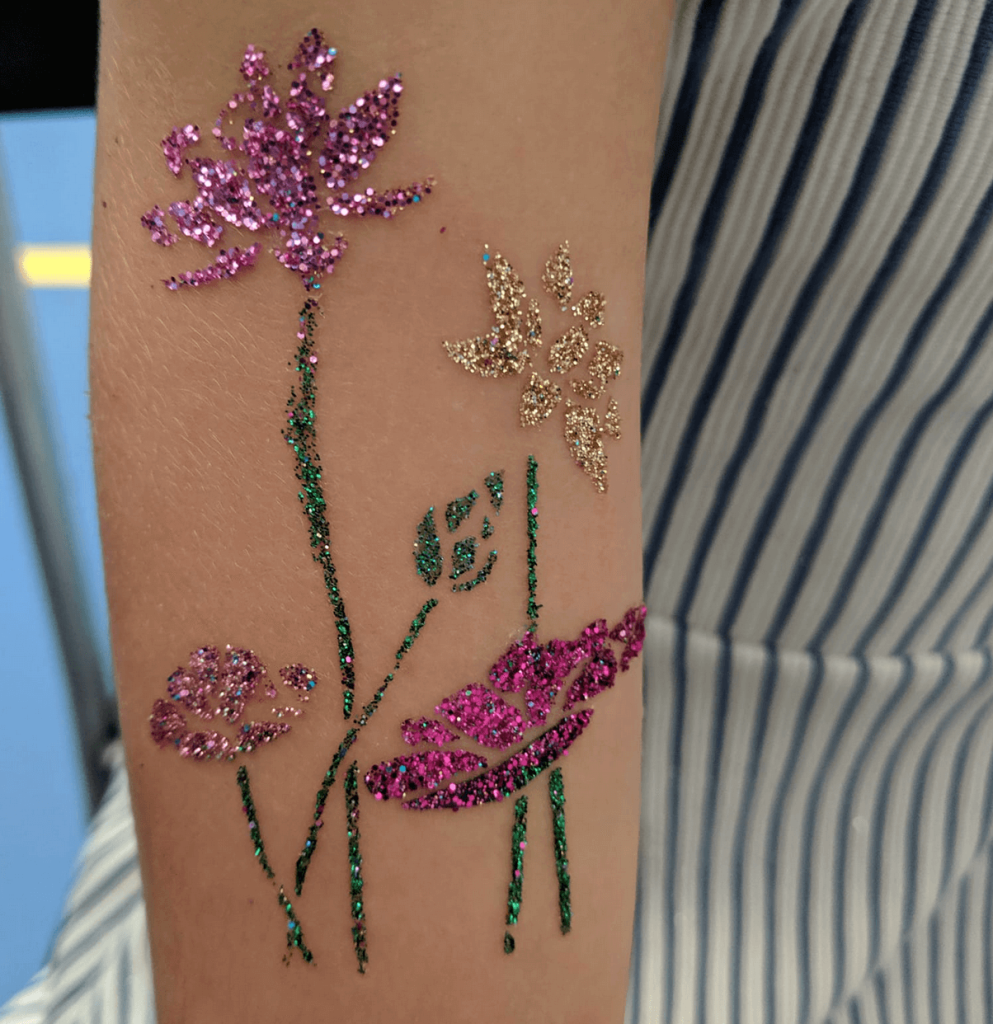 Glitter tattoos are a great way to make a statement at festivals because they are inexpensive, require minimal effort, and provide instant gratification. They can also be easily customised with unique designs and colours, allowing you to stand out in the crowd.
Additionally, glitter tattoos are waterproof and can be worn for several days with just a few simple touch-ups. Plus, when removed with alcohol or body glue remover, they won't leave any lasting marks on your skin.
Here is a guide on how to create glitter tattoos to make a statement at summer festivals:
Choose the right design
When creating your glitter tattoo, it's important to choose the right design and position on your body. Look for unique and eye-catching designs that will stand out from the crowd. Research a few different options and decide which one works best with your outfit.
Gather the necessary materials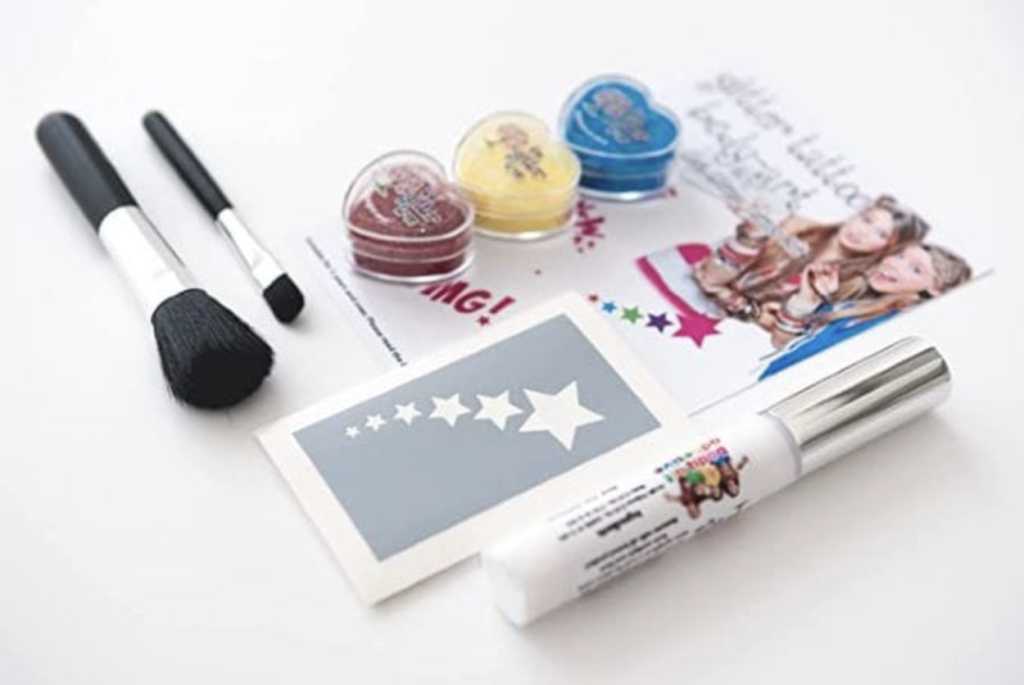 You'll need a good quality cosmetic body art adhesive, glitter tattoo stencils, cosmetic-grade glitter, and transfer paper. You can purchase these items online; we recommend The Glitter Tree for all your glitter tattoo supplies because they are a reputable UK manufacturer that takes pride in providing top-quality, eco-friendly products for all ages.
Prepare your work area
Before you begin, be sure to cover your workspace with newspaper or plastic sheets so you don't get glitter everywhere, and so it's easy to clean up if you get a bit liberal with the decorations!
Apply the stencil
We love these three glitter tattoo stencils for festivals: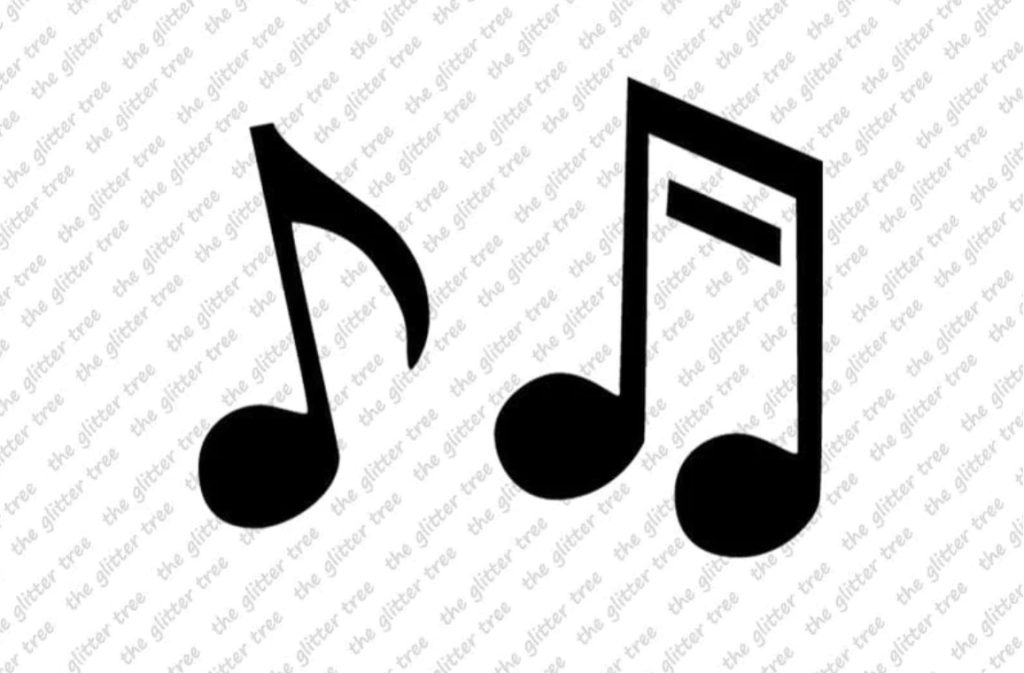 Make sure the stencil you are using is firmly attached before you start applying any glue or glitter. Use a little body art adhesive to adhere to it if necessary.
Create your masterpiece
Carefully sprinkle cosmetic-grade (and sustainable) glitter over the top of the glue and stencil, and make sure all areas are covered completely. Let dry for several minutes before gently removing the stencil. Hey presto, you're adorned with beautiful glitter tattoos ready to set the festival alight (not literally) with your creativity and flair!
2. Colourful and bold prints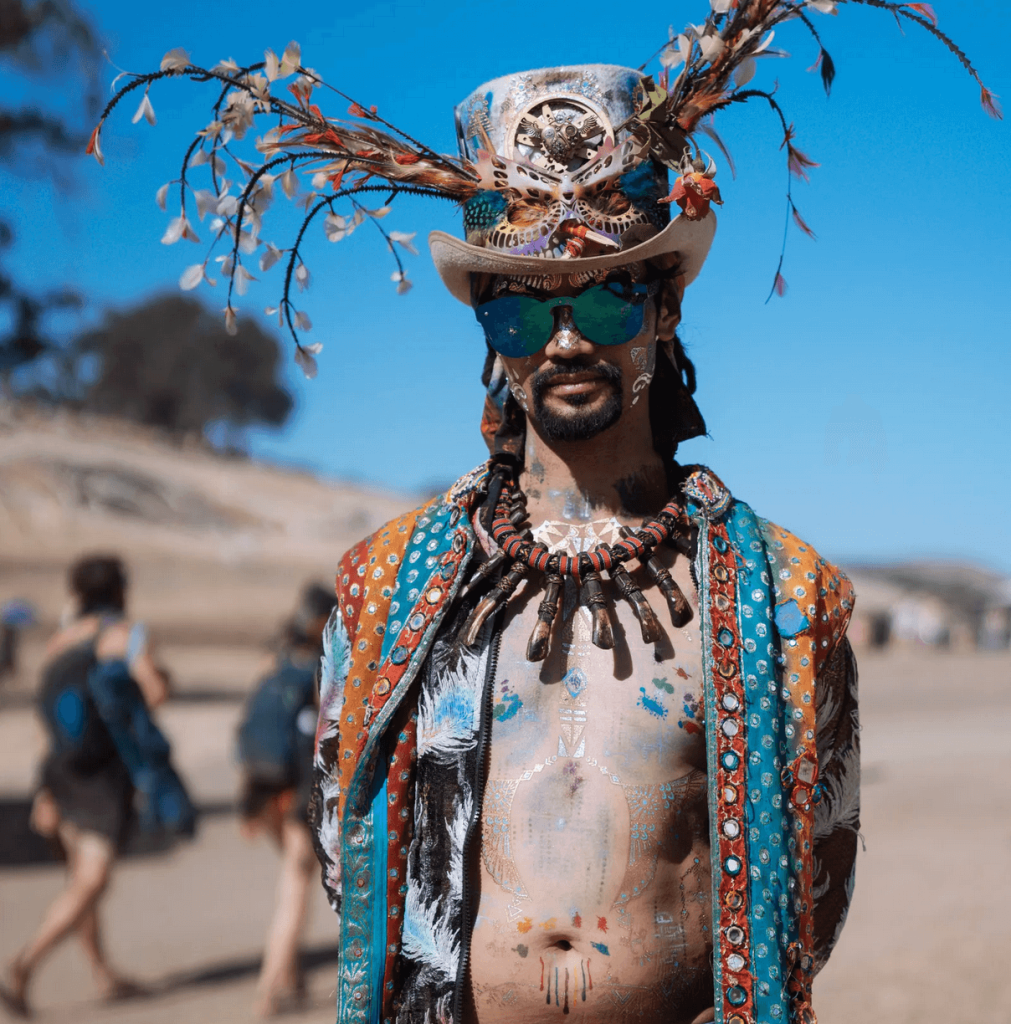 This summer, make a statement with colourful and bold prints at festivals. Whether it's an oversized floral pattern dress or an embroidered, mirrored jacket like the image above, these pieces are sure to turn heads. And the best part is, you can find items like these at any price point – it depends on your budget. From high-end designer prints to more affordable options, there are plenty of choices out there; especially if you buy them second-hand.
With the right accessories and shoes, you can create a unique look that will show off your personal style while getting you ready for some festival fun!
3. Casual and comfy pieces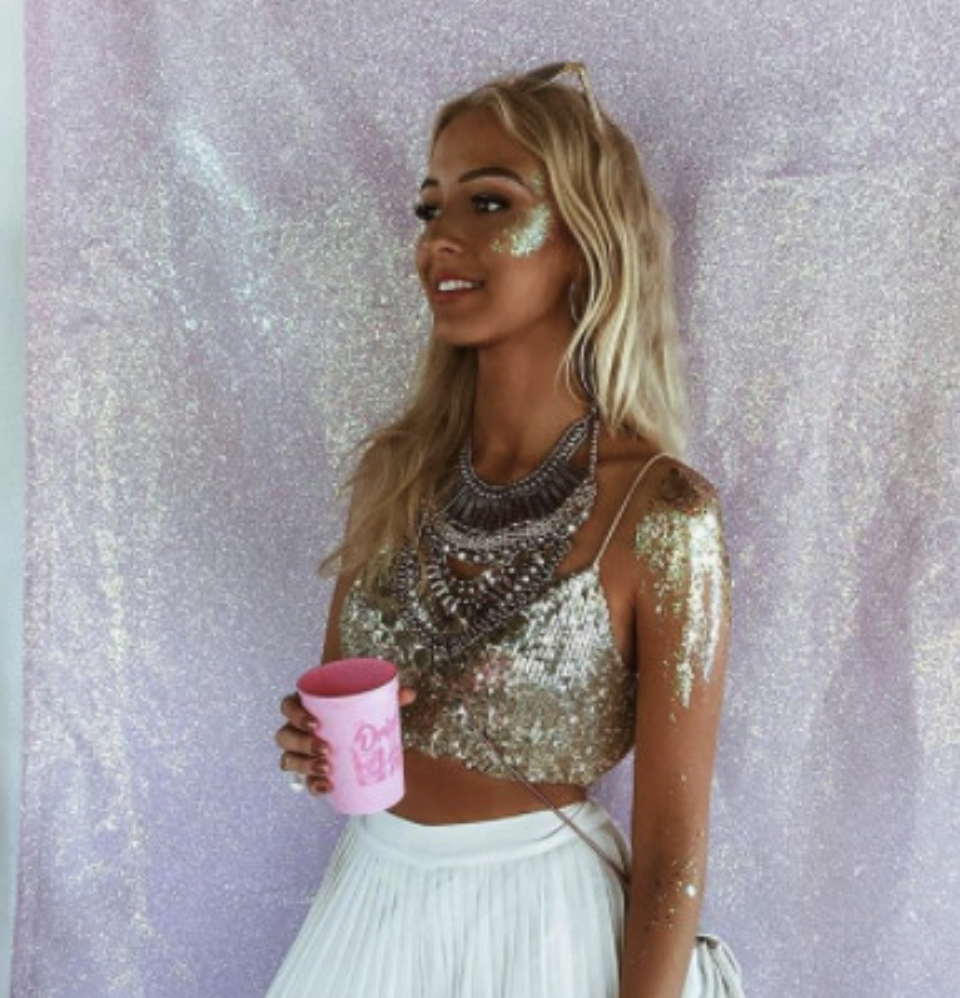 Teens looking to stay cool and comfy at UK summer festivals this season should look no further than casual yet stylish ensembles. A simple white t-shirt paired with high-waisted shorts and some chunky sandals make for a perfect daytime look or go for something slightly edgier with a denim skirt and crop top.
For the evening, try pairing a pretty floral dress with some trainers for an effortless but fashion-forward vibe. And don't forget to accessorise! The right hat, sunglasses, glitter tattoos and layered-up jewellery can all help to create an outfit that's both casual and eye-catching – perfect for any UK summer festival!
4. Vintage-Inspired Looks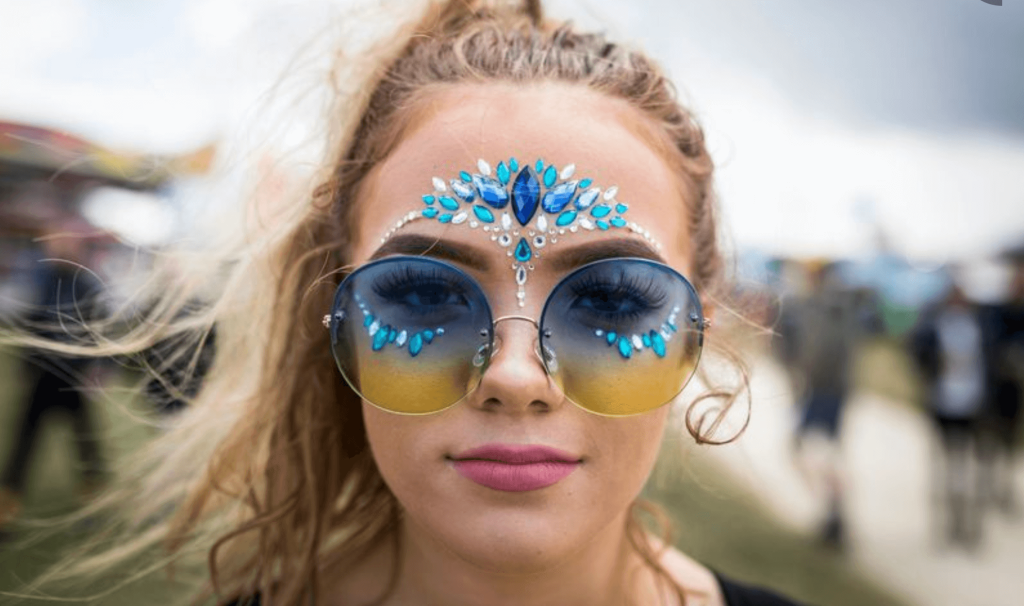 For teens and students who want to be the best-dressed at UK music festivals this season, vintage is the way to go. Pair a printed short-sleeved shirt with high-waisted mom jeans and mules for a timeless look, or opt for something more daring with a patterned dress, oversised belt, and combat boots.
For cooler nights, layer up in a vintage denim jacket over your favourite summer dress. And of course, don't forget accessories – some bold jewellery or chunky coloured sunglasses (like those banging sunnies pictured above) will help to complete your vintage festival vibe!
5. Layers Galore!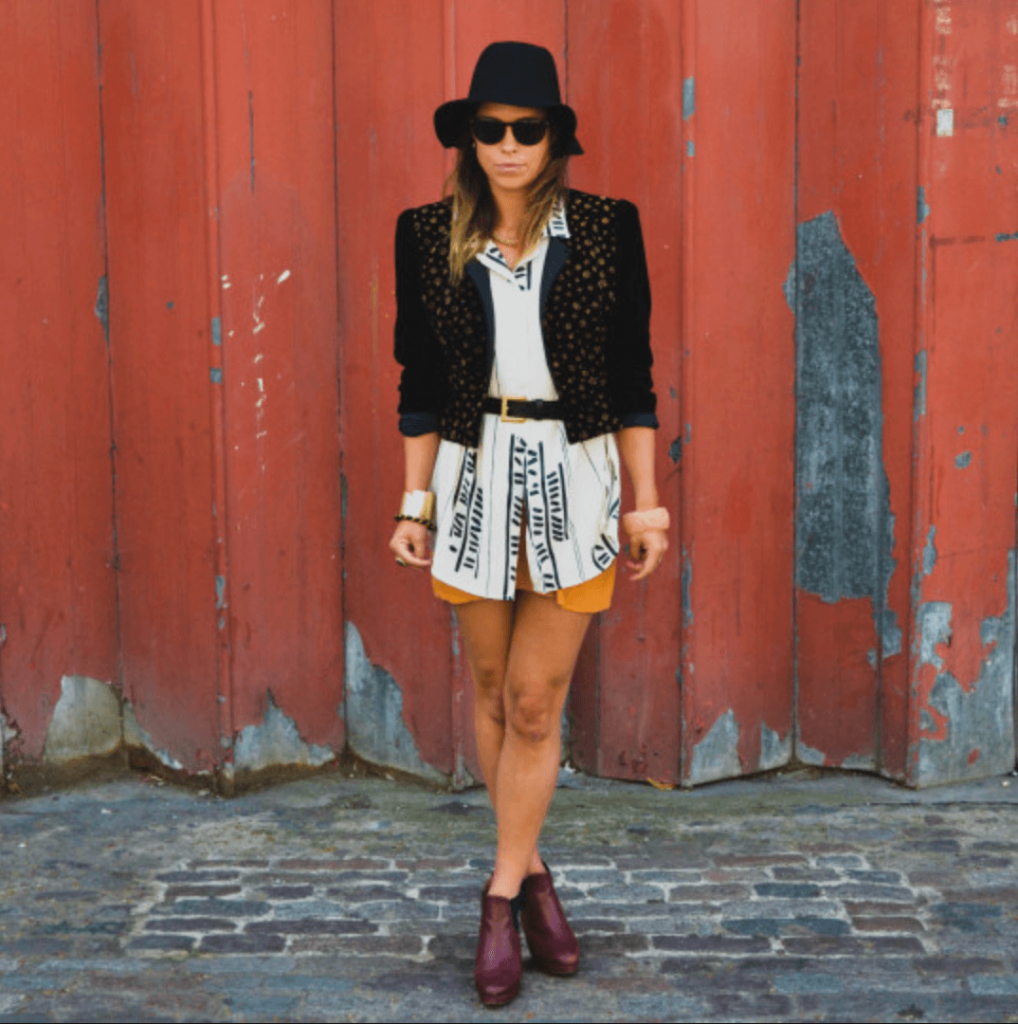 Layering is the key to staying cool and comfortable in the unpredictable British weather at music festivals this season. A lightweight linen shirt or dress makes a great base layer, easily paired with high-waisted shorts or jeans and some classic trainers.
For cooler evenings, reach for an oversized denim or utility jacket – they offer lots of coverage while still looking effortless and fashion-forward. And don't forget to accessorise! A scarf, hat, or patterned socks can all help to add visual interest to your outfit while keeping you looking stylish whatever the weather.
How to achieve your perfect festival look
As the summer festival season draws closer, keep these fresh and fun outfit ideas in mind to make sure you're looking your best without breaking the bank. With a little bit of creativity and following some experts' fashion tips, you can put together five perfect festival looks that will have everyone talking. Best of all, you won't have to overspend – just have some fun!