Thailand – an adventure of culture, food and romance
By: Lottie Williams |
If it's only once in our lives, we simply must explore a place completely foreign to us. While there's plenty to enjoy in Europe, the US and the Mediterranean, the further afield you go, the more extraordinary and eye-opening an experience you'll have. The Far East offers some of the most incredible opportunities to broaden your horizons and make memories you'll treasure for the rest of your life. So if there's one truly exotic destination you'll be able to devote the time and resources to – make it Thailand.
The sheer amount of activities you could do in Thailand warrants at least a 2-week vacation, especially factoring in the travel time just to get there and back. From the food to culture to nature, a visit to this amazing country will be an intense extra-sensory experience, so make sure to bring extra memory cards and chargers – you'll want to capture as many moments as your tech can handle. Just don't forget to live in the moment as well! Whether you want to explore ancient temples or date an Asian ladyboy in Thailand, this will be a trip you'll be talking about for years.   
Must-Try Activities
Visiting Thailand is not your "chill by the pool" kind of holiday – you're here for an exciting adventure. There's so much to see and do, even if it sounds overwhelming – trust that it's well worth it – you can always sleep it off back home. Though if you're also after a bit of relaxation, there's no shortage of stunning beaches for you to stretch out on, with a yummy cocktail. Many movies may have tipped you off about the usual activities of interest, but it's an entirely different story to fully immerse yourself in this culture and appreciate the sights and diversions first hand.
Island hopping is step one – Thai islands are among the most beautiful in the world, and while you can no longer visit the infamous "Beach" beach, due to excessive tourism, there's no less to enjoy from places like Ko Phi Phi Lee and Ko Phi Phi Don, not to mention some awesome snorkelling and diving opportunities. For a more intimate, and less crowded, vibe you can also go kayaking.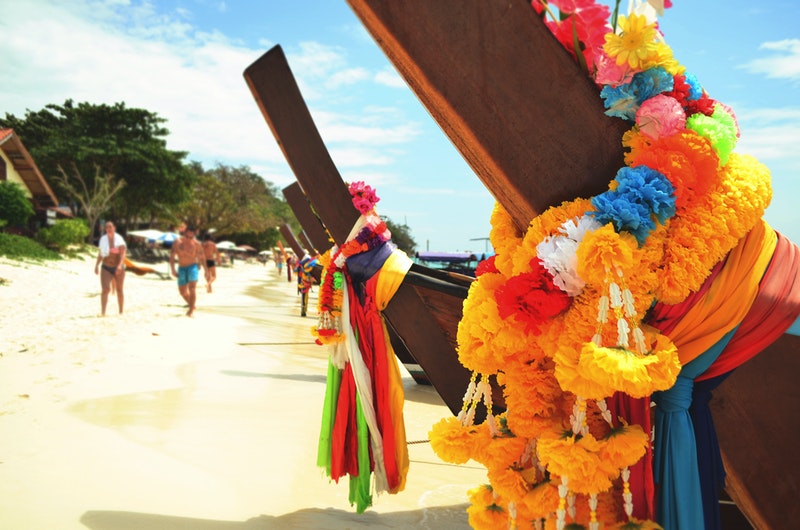 The Asian elephant is one of the signature animals of this land and there's nothing more humbling and profound than seeing one of these mammals up close. Be careful though, there are still many places claiming to be sanctuaries that still exploit these animals in cruel and servile ways. Do your research before picking a spot, but rest assured there are plenty of ethical elephant parks, where your presence will have no negative impact on the elephants, and you could even volunteer or donate to their protection. Besides elephants, Thailand's incredible ecosystem is home to many more amazing creatures, including tigers, clouded leopards, gibbons and sun bears! Go on an exploratory jungle safari and see how many critters you spot!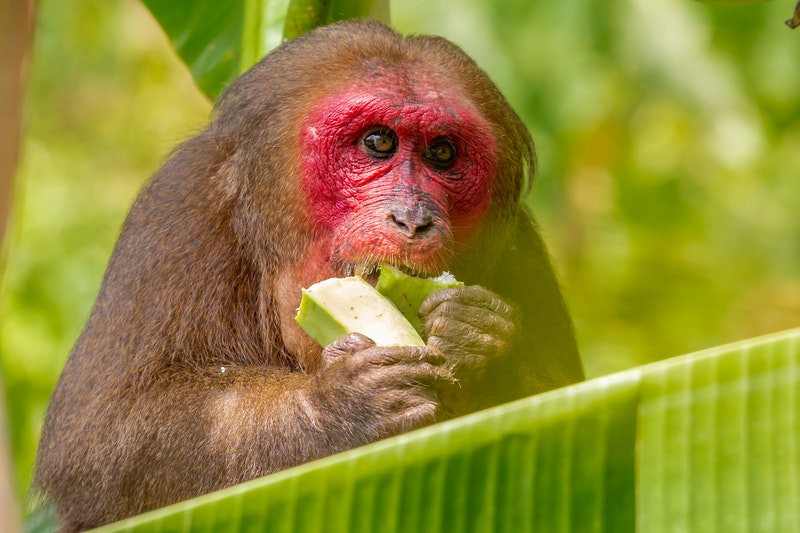 For the history and archaeology buffs out there, Thailand boasts some of the most stunning temples and ruins in all of Asia. The immense Grand Palace in Bangkok is home to the emerald buddha and the Wat Pho reclining buddha – the largest in the world! Chiang Rai, situated in the northernmost part of Thailand, has the mind-blowingly beautiful White Temple, meanwhile, in Chiang Mai, you can explore over 300 temples, each with its own unique history. Just remember to be appropriately dressed and respect the sanctity of these temples – shoulders and knees must be covered and you should ask permission before taking any photos.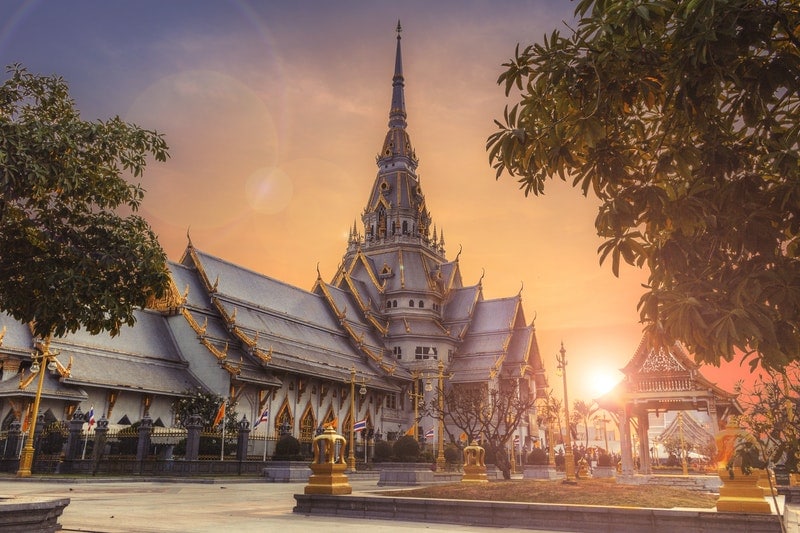 Another historical, albeit more sombre visit, would be to visit the start of the terrifying Death Railway, which connects Thailand to Myanmar, and the bridge over the River Kwai. Built by POWs, it is an important and austere reminder of the Second World War – almost shocking to think that its reach went as deep as even the lushest and remote jungles of the world. 
No doubt you've heard of the Golden Triangle, so if you'll be going as far as Chiang Mai, there's really no excuse not to include this on your Thai travels. The place where the borders of Thailand, Laos and Myanmar (formerly Burma) come together. Take a boat tour, check out all the market stalls and pretty statues, not to mention learn the history of opium at the Hall of Opium in Golden Triangle Park.
Floating markets are another phenomenal thing to check out. Damnoen Saduak is one of the most famous floating markets, but there are plenty of them to try, depending on your chosen location. Embrace the hustle and bustle of this utterly unique shopping experience – get to know the locals and try some of the best fresh produce Thailand has to offer. 
Must-Try Food
Speaking of food, part of the fun of exploring a new country is to try out its cuisine. As I'm sure you can imagine, the Westernised version of Thai food is a far cry from the legit delicacies you can try, be it at a lovely restaurant with a view, or the proper authentic street market experience. Admittedly, Pad Thai and curry have been recreated pretty well, so why not check out some more unusual fare.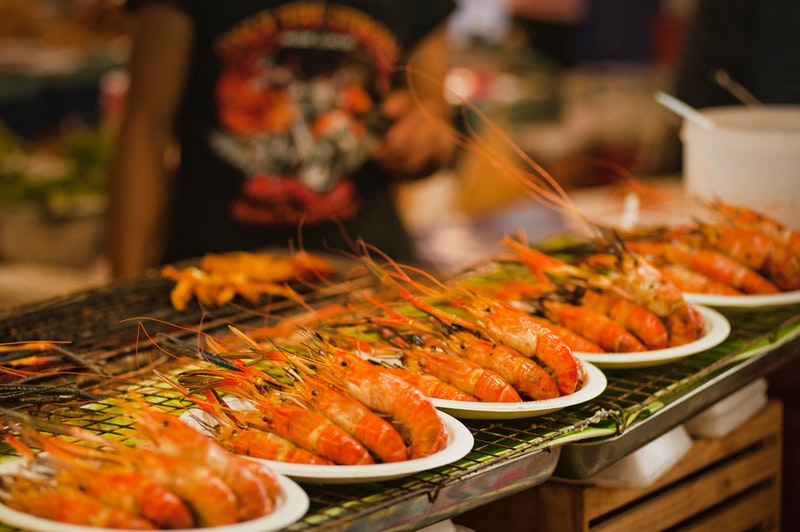 Thai soups are a very popular choice, with Tom Yum Goong (Spicy Shrimp Soup) and Tom Kha Kai (Thai Chicken Coconut Soup) being local favourites. Khao Pad Sapparod jazzes up the usual fried rice with a crunchy pineapple variation and there are endless delicious salads, including Som Tam, which is a spicy green salad with papaya and Yam Pla Dook Foo, with fluffy fried catfish and spicy green mango. The advantage of ordering these things from a market is that the dish is made in front of you, so you can specify what you do, or don't, want to be included, so it's super easy to enjoy these delicacies veggie and vegan. 
Must-Try Fun
As far as unique experiences go, there's another tantalising reason to visit Thailand – and that's to meet their ladyboys. Thailand is world-renowned for being home to some of the most stunning ladyboys on the planet. You might worry that in this day and age, the term 'ladyboy' isn't very PC, but it is the preferred term in Thailand, as long as it is spoken with respect and appreciation for what it means. Ladyboys are not just Thailand's answer to drag queens, it is a way of life and self-identification, not unlike trans or non-binary. There are some truly extraordinary shows that you can catch with these beauties showing off their dancing and show-stopping talent, but if you're after something a bit more intimate, be sure to check out MyLadyBoyDate.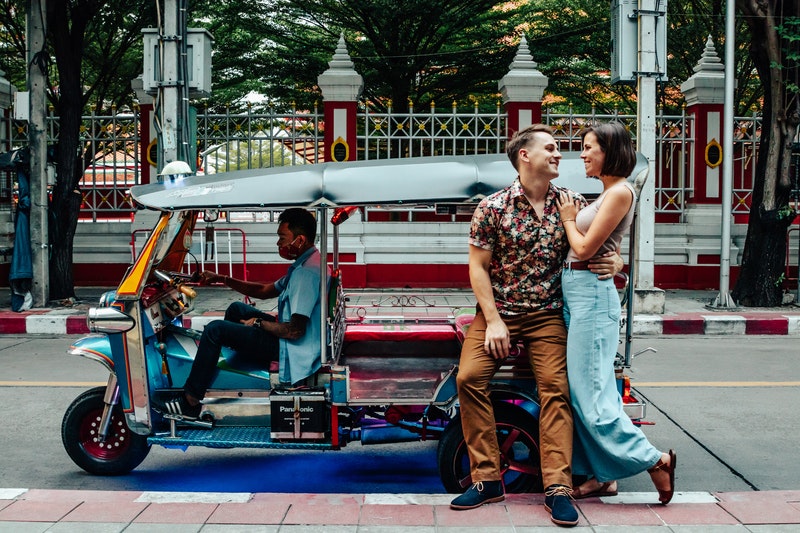 Despite the endless negativity in the news, we've come a long way in terms of freedom of love and self-expression and few places are as open-minded and welcoming of all lifestyles as Thailand. Romance can blossom in the most unlikely places and life's too short to be too embarrassed or ashamed to be true to yourself and your feelings. While still a taboo in much of the world, when it comes to the Kathoey community, Thailand embraces their unique beauty, celebrates its fearless confidence and empowers everyone, local and visitor, to be true to themselves. So your remarkable love story can begin with an exotic tryst just a few clicks away – and all in one of the most gorgeous settings in the world!