The Ultimate Valentine's Day Gift Guide 2015
By: Rosie Valentine |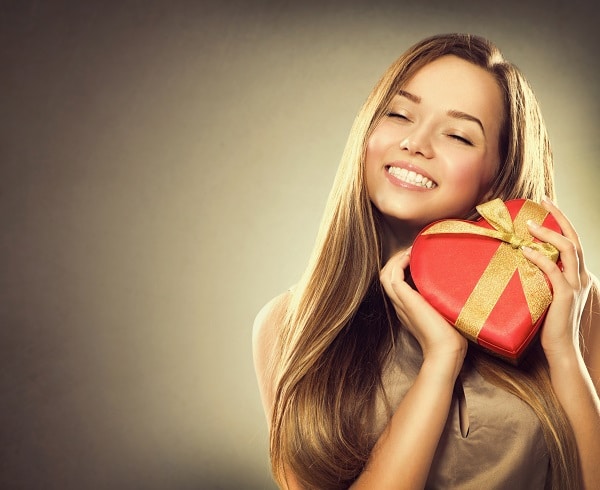 Love is in the air and it's time to celebrate the ultimate festival of affection – Valentine's Day!
If you're stuck for gift ideas, WeLoveDates is here to give you some inspiration. Whether you're buying for a partner, a best friend or even treating yourself- here are some fun and original suggestions:
Gifts for a Boyfriend/Husband
Beard Grooming Kit – For stylish guys who rock the manly look
If your man is of the bearded variety – why not get him a Bearded Bear gift set? The perfect way to tame the beast! It includes oil, wax, balm and scissors so your grizzly bear can keep himself perfectly trimmed.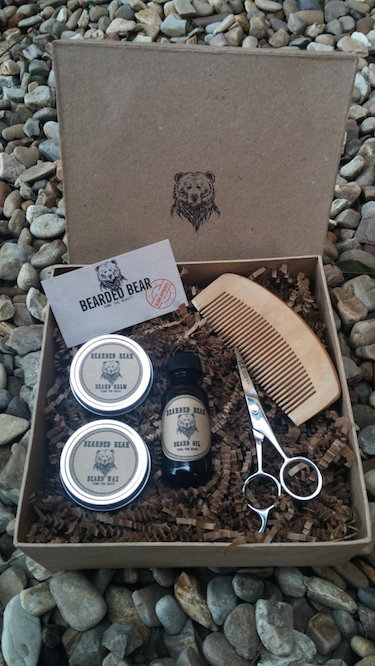 Valentines Edition Single Malt Region Whisky Set – For a guy who loves a tipple
This is the ideal gift for a whisky lover from Whisky Tasting Company. A selection of 5 bottles of single malt whisky from different regions of Scotland. There are even tasting cards that come with the set, so you can see the landscapes where they're produced and read about what makes each bottle distinctive. You don't need to be a Scotsman to appreciate this box of Highland nectar!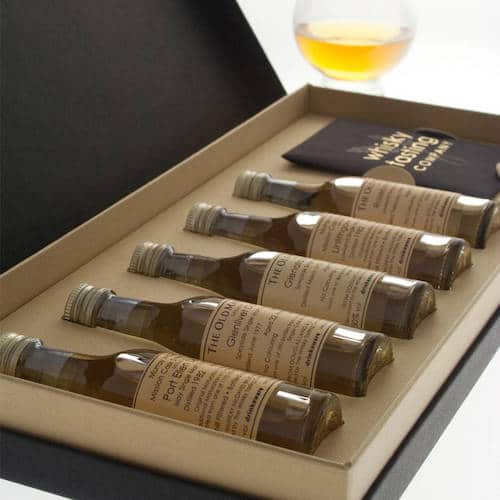 Heated back and seat massager – The perfect 'boy toy' to help him de-stress
Does your man moan about aches and pains? Perhaps he's just fond of a massage? Why not surprise him with a heated back and seat massager? You can choose between your favourite massage modes – such as tapping, rolling and kneading. It can also be used in the car, in the office or at home so the perfect transportable pamper option.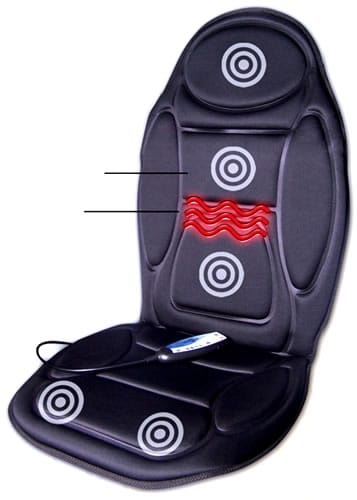 iPhone Docking Station and Organiser – for the man who has everything
If your man is difficult to buy for – this may just be your answer. A handmade Baltic birch wooden stand by PalmettoFurniture on Etsy where you can store your wallet, watch, keys and it's even a phone docking station and charger too. Talk about multi-tasking!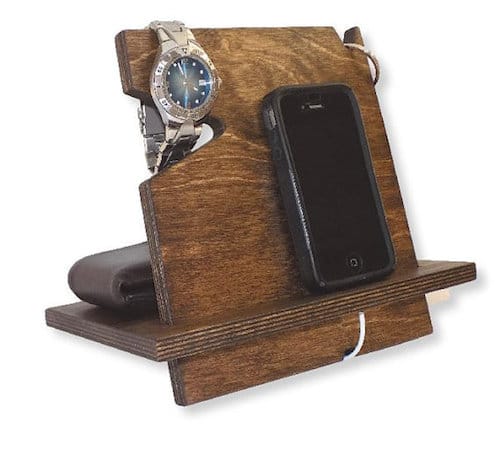 Lincolnshire Produce Family Hamper – Delicious treats that everyone can share
Why not buy your partner a gift you can share? This unique Lincolnshire hamper by Abbey Parks comes in a bespoke wooden box and includes clotted cream toffee, shortbread, crisps, plumbread, jams, beer, chutney and more.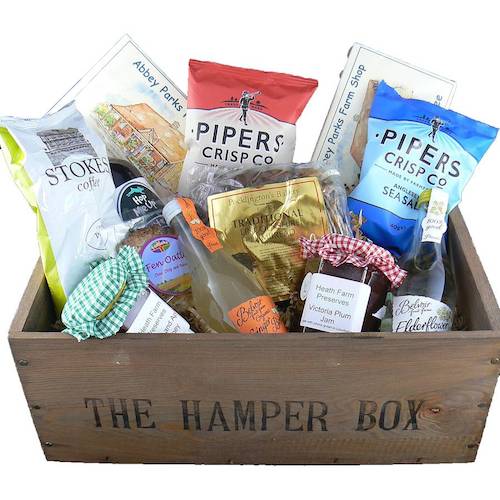 'I Pick You' Guitar Plectrum – A romantic touch for a guitar lover
Guys may not like the soppy gifts as much as girls, but if you want to show your affection to your guitar-playing hunk, you could opt for this handmade 'I Pick You' golden plectrum by giftforbestfriends on Etsy.
Polaroid Z2300 Instant Digital Camera – For techie guys who love a touch of retro
Ever miss holding a real photograph rather than seeing it on your phone/computer? Well, here's your solution – the super cool Polaroid instant will print a 2″x 3″ photo in under a minute. Capture your special moments instantly and why not keep them to stick in a relationship memory book?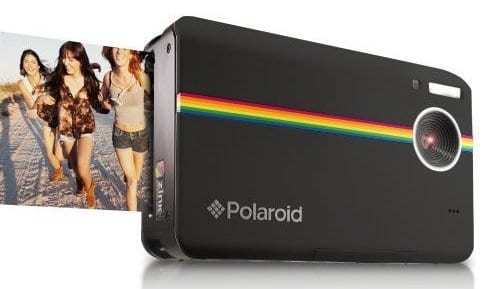 The Mystery Box – It could be anything!
Firebox.com have a great gift idea for those who can't think of a suitable gift for their partner (or perhaps they'd rather leave it to fate!) The 'Mystery Box' option is £29.99 and the only information you get is that it's 'expertly picked' and 'guaranteed to prolong your relationship for another year'. Even you'll be excited when your other half unwraps this mystery gift!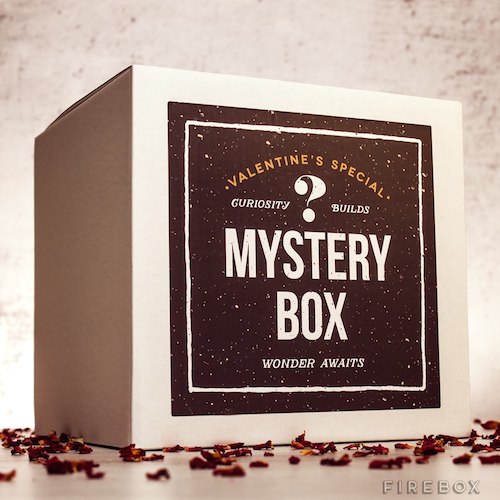 Gifts for a Girlfriend/Wife
Reasons I Love You Book – For the soppy romantics (it'll earn you brownie points)
Nothing beats a message straight from the heart and this wooden journal is your perfect opportunity to show the lady in your life how much you care. You can fill it with photos, memories or even write down your favourite things about her and you can also have both your initials on the front. It's handmade by KatDeco on Etsy and it will be something you can look back on in years to come.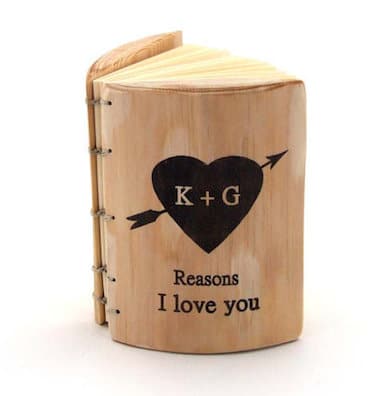 Spooning Pillow Case Set of 2 – For your favourite spooning partner
We've fallen in love with these spooning pillow cases by OldEnglishCo on Etsy. Never has there been an easier way to reserve your side of the bed and they're super stylish too. Your spooning buddy will be thrilled with your originality and attention to detail. What a great idea!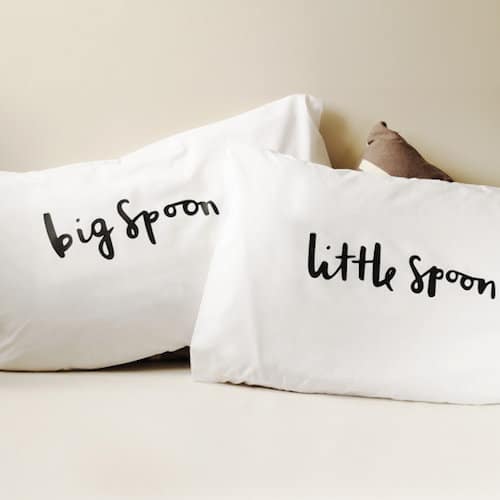 Chocolate Tree – Heaven for a woman with a sweet tooth
If your girlfriend has a favourite type of chocolate – instead of just getting her one, why not get her a tree? She'll always remember the effort you went to. Sweet Trees sell Personalised Creme Egg trees, love hearts, marshmallows and more!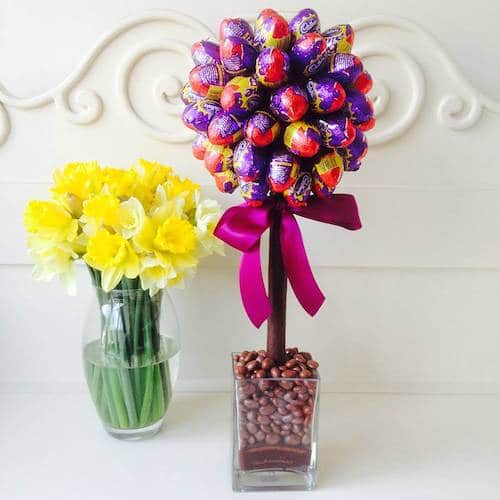 Personalised Penguin Cushion – Customised and cute
This one will definitely get the 'aww' reaction. Tillyanna customises penguin cushions with couples initials on Notonthehighstreet.com. An adorable idea that will make your girlfriend chuffed you showed your soppy side.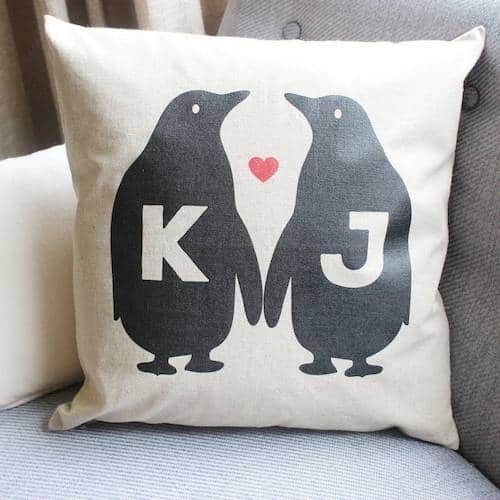 Mini Book Love Locket Necklace – A memento she'll treasure
This gorgeous mini love locket by Regalrose is a lovely gesture if you want to to buy something that's personalised and won't break the bank. You can choose which initial to put on the front and then there's space to insert your own photos or perhaps a little love note inside.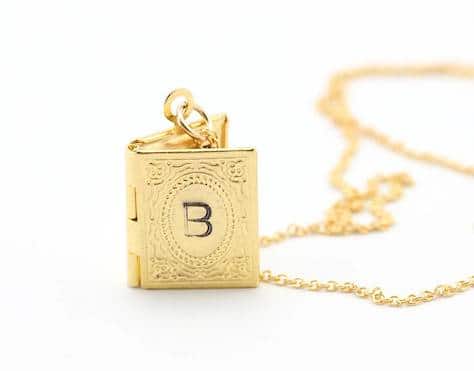 Personalised Map Print – Ideal for long distance lovers
This is such a lovely idea from PaperArcadia on Etsy. It's especially good for couples who have had long distance relationships or were born in different cities. Pick two locations and a customised picture will be created for you with two sides of a map uniting in a heart. You can have your names and a special date at the bottom too.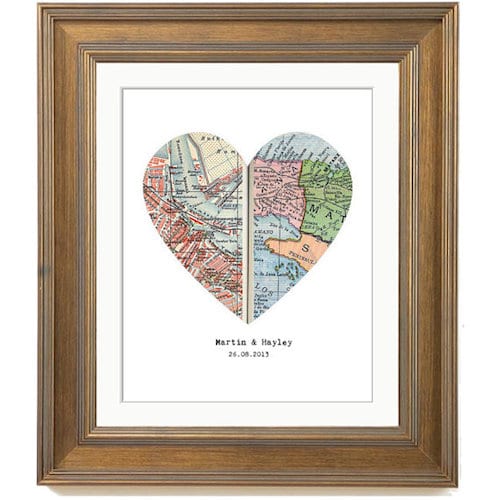 Brass Secret Message Custom Bangle – Stylish with a romantic surprise
If your lady loves bangles- this idea is sure to please! GramercyEight on Etsy creates gorgeous bangles with a personalised message stamped inside. Why not get your names, an important date or a special message of love?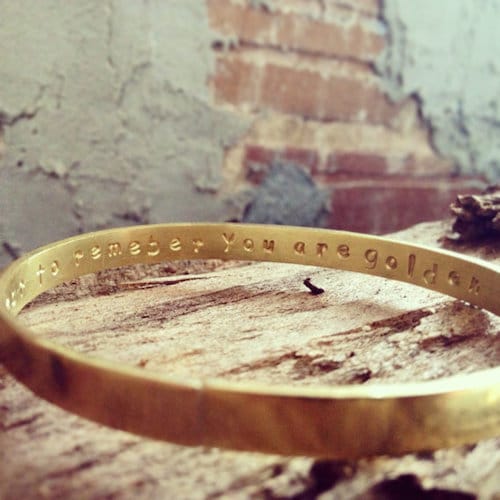 The Red Wine Love Hamper – When you want the full selection
If you want to buy your lover something that ticks all the boxes – this is the gift for you. Peachhampers.co.uk have a variety of special Valentine's hampers and this luxurious option includes a teddy bear, strawberry preserve, champagne and a mix of chocolates. You can even have your photograph on the front of the hamper box.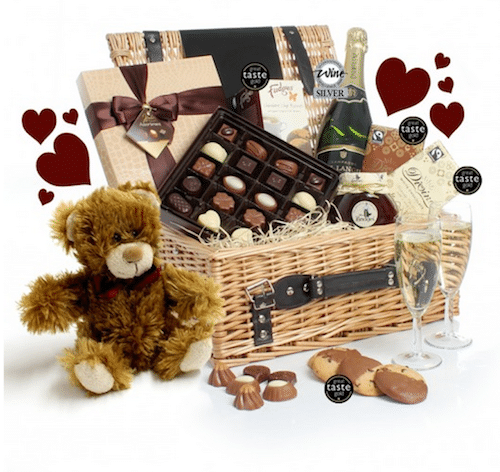 Gifts for yourself (girl)
Whether you're single or in a relationship – why not use Valentines Day as an excuse to spoil yourself?
Raw Choc Pie Gift Pack – Ideal for a healthy chocolate fix
If you're a chocolate lover, but want something that's guilt free then here's an idea for you – a Raw Choc Pie Gift Pack from The Raw Chocolate Pie Company. The chocolate is handmade in West Cornwall and it's sugar free, dairy free and gluten free. Sound too good to be true? Well it's also a superfood and tastes delicious! It's made from raw cacao, agave nectar and coconut butter. In this gift pack, you'll get a naked pie, a Goji berry pie and a Himalayan Salt pie. Don't forget to keep them in the fridge!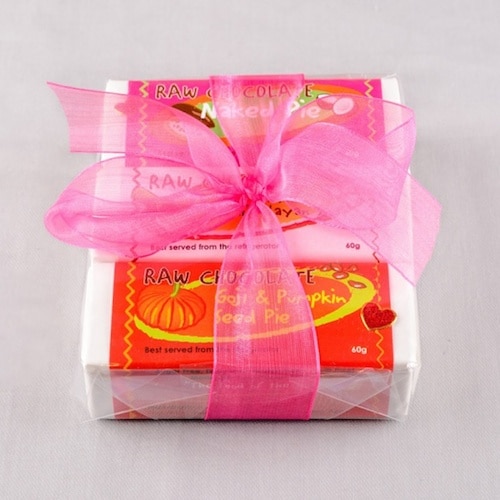 Foot Pampering Kit – Relax, unwind and spoil yourself
Let's face it – if a guy buys you a foot pampering kit, you might assume he's hinting at something. Us ladies buy shoes because they're beautiful, not because they're comfortable and our feet can take a battering. Margaret Dabbs Discovery Kit for feet is a staple that every girl needs. You can use it during a pamper session, take it to the gym or even take the kit on holiday. It includes hydrating foot lotion, hydrating foot soak, foot oil and foot mousse. The ideal way heal the skin, pamper yourself and keep your feet looking beautiful.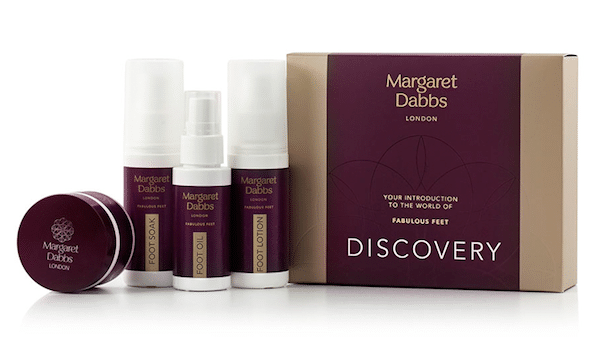 Hedgehog Onesie – When you'd rather dress like Bridget Jones than Beyonce
If being sexy on Valentine's Day is the last thing on your mind – why not treat yourself to something super cosy like this Hedgehog Onesie? It's not the sort of gift your boyfriend would get you but who needs sexy lingerie when you can opt for something as comfortable as this? This fleecy spectacular is the ideal option for a night of ice cream and chick flicks, especially on a cold February night.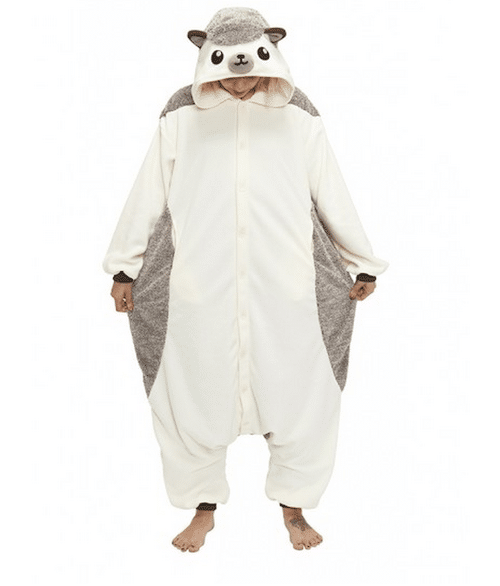 Gifts for yourself (guy)
Boys – you may not be fussed about Valentine's Day as much as women are, but if you're also in the mood to treat yourself, then these options will definitely put a smile on your face!
The 'Pop Up Pub' Beer Hamper – ideal for a night in with the boys
Pork cracking, quiz games, beer mats and a selection of special ales. You've seen ladies pamper themselves with mudmasks and chocolates, but why not have a night with the boys and recreate a visit to the local. Whisk Hampers have got you covered with this excellent boys-only solution.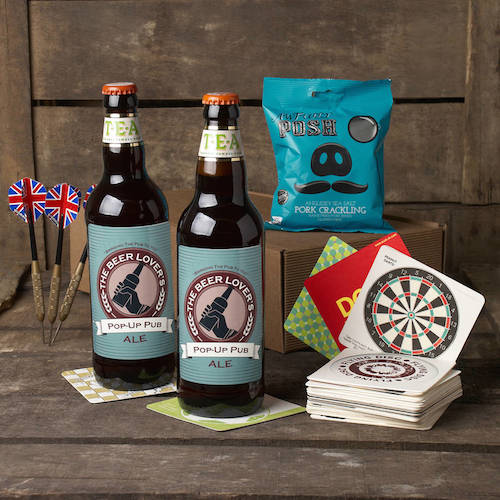 Smart Glove Touch Gloves for SmartPhone – text on the go and avoid the chill
Fed up of cold hands and trying to text someone? These Smart Gloves are the ultimate solution to your freezing paws! They're both stylish and convenient and will keep your fingers nice and toasty when you're on the move.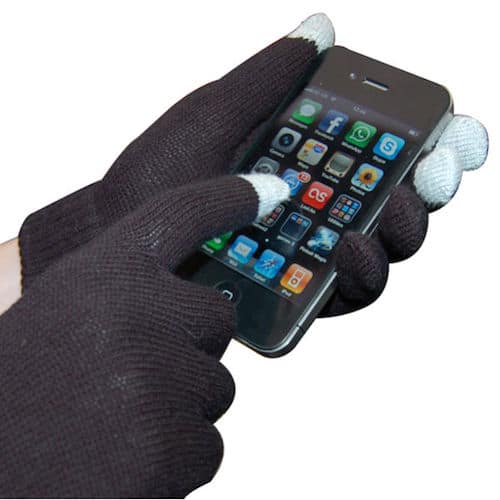 Beard Ski (Vi)king Of The Slopes Mask – warm funny and practical for snow sports
Don't mind looking ridiculous as long as you stay warm? Forget Valentine's Day and focus on the next ski trip! If you want to be a legend amongst your mates – this fake beard ski mask is the novelty face accessory that they will never forget. Alternatively, if you're avoiding your girlfriend and you need a good disguise – bingo!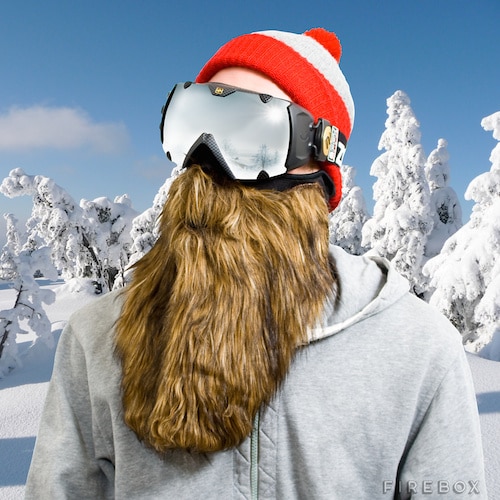 Gift from a girl to her best guy friend
'Men Are From Mars, Women Are From Venus' Book – To make women seem a little less complicated 
A dating classic! Help your best guy mate understand women better. He's probably too embarassed to buy this book himself but it might explain a few things…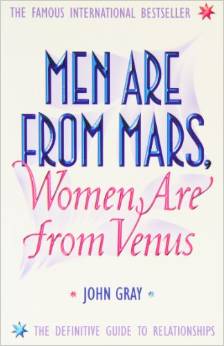 Superman Socks – a treat for that platonic friend who's a superhero in your life
Is your male best friend your very own superhero who's always there to listen to your guy dilemmas and problems? Why not make him laugh with these caped Superman socks?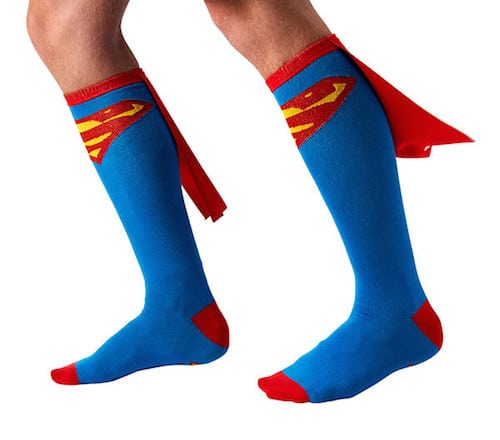 Gift from a girl to her best girl friend
Infinity Friendship Bracelet – to show how much the friendship means to you
Who needs men? Show your BFF some love with this personalised infinity bracelet. The timeless symbol of infinity will be an indicator that your friendship can last a lifetime. Etsy seller DITskyjewellery makes these gorgeous silver plated infinity bracelets on coloured cotton cord. Simple and beautiful.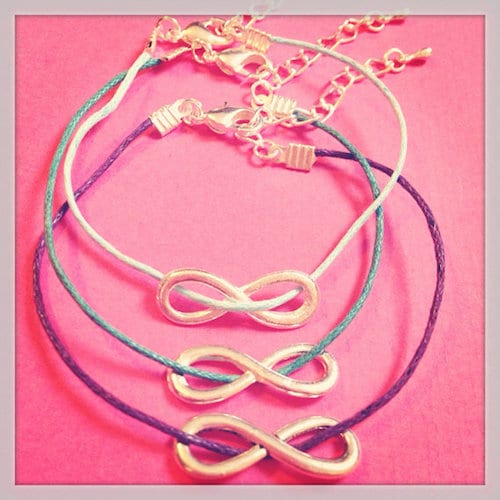 Personalised Wine Glasses – ideal for after rough day at work or to celebrate the weekend
Make your best friend giggle with some comedy personalised wine glasses. Made by Becky Broome in a Cheshire studio and sold on Notonthehighstreet.com, sometimes all you need after a long day is a BIG glass of wine.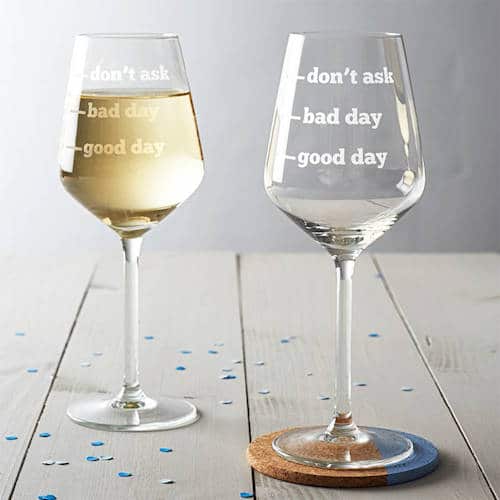 Whether you're single or attached – with all these tempting gift ideas, it looks like Valentine's Day could be the perfect excuse for some retail therapy!

Looking for dates in Cheshire? Double your chances and give Cheshire Dating Site a try for free today.
Save