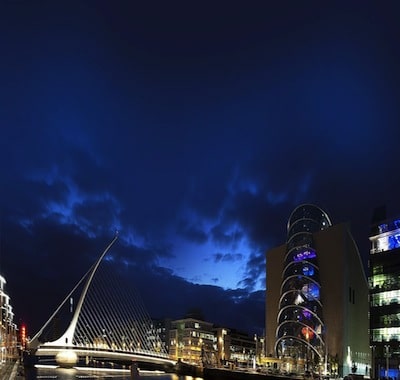 Best First Date Ideas in Leinster
In a city like Dublin, a date takes some advance planning. Here casual pubs full of acquaintances are the weekend norm—a situation not exactly conducive to getting to know someone new. Whether you want to plan a first date to impress someone special or are looking for ideas on daytime adventures, we have you covered. Here are some recommendations on what to do together in Dublin—with a match for every mood and craving.
Best Romantic Date Idea In Dublin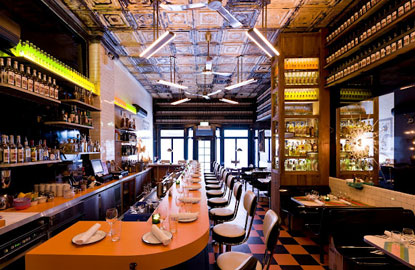 Set the scene for romance with destinations that have intimacy designed into the concept.
At 777, a sultry restaurant inspired by the pulse of Mexico City, couples can share small plates and sip spicy cocktails while sitting extra close. At the Marker Hotel, a rooftop lounge encourages cuddling with comfortable couches that overlook Grand Canal Dock, the cityscape, and beyond to the mountains and sea. This sleek space is ideal for cocktails at the beginning or end of a night out.
Best First Date Idea In Dublin
For a first date, a comfortable spot with the right atmosphere is essential. You want buzz and style, but not excessive noise or crowds. Impress a first date with a reservation at Diep Le Shaker, an upscale Thai restaurant with delicious cocktails and plush seating. For a more casual first date without the commitment of a full meal, grab a stool at the wine bar in Fallon & Byrne to nibble on cheese and charcuterie over a glass of vin rouge.
Best Adventurous Date Idea In Dublin
Bring your date into the daylight with an adventurous itinerary full of fresh air. For a low impact date, go for a walk along the Great South Wall on a sunny afternoon. Make this experience more special by surprising your date with a picnic once you reach the red lighthouse at the wall's end. For more of a physical challenge, hop aboard the DART to Bray and hike along the coast to Greystones. After the hour and a half hike, reward yourself with a meal at the Happy Pear Café before riding the DART back into town.
Best Casual Day / Date In Dublin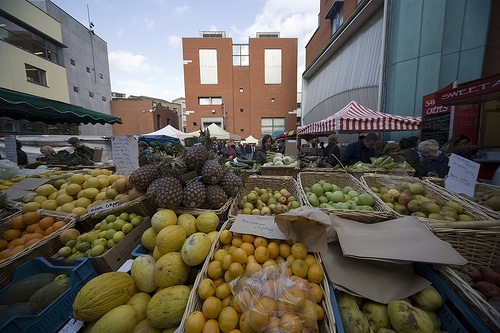 A casual day date should be easy and smooth, offering opportunities to show your personality and interact. On a Saturday, check out the Temple Bar Food Market to nibble on sandwiches, crepes, or fresh oysters—or gather ingredients to prepare an afternoon meal together in your kitchen. If you're both interested in art, get to know each other while wandering through Dublin's galleries and current exhibitions. Check out the Gallery of Photography or the Irish Museum of Modern Art, or for something smaller and more local, the Monster Truck Gallery. Image source.
Best Places to Take an Online Date In Dublin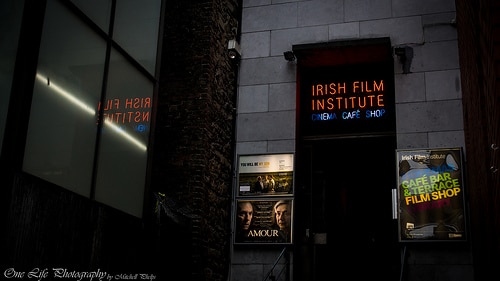 When planning an online date meet-up, keep two things in mind: the chance to get to know each other, but a place that removes the pressure of meeting someone new. Grab a bite at the café in the Irish Film Institute before bringing drinks into the theater to see a film. Image Source.
If you want to meet for a drink, skip the pub and raise a glass at Vintage Cocktail Club, a cool, candlelit lounge with strong drinks that will put you both at ease.
Best Places to Propose In Dublin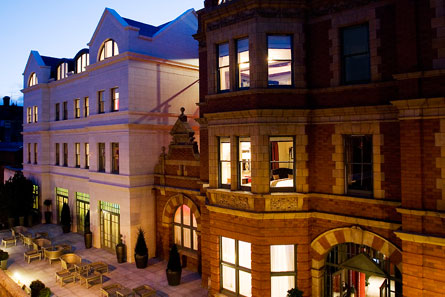 The best proposals have a sense of surprise and a sense of beauty. Take a stroll along the Dun Laoghaire pier surrounded by sailboats and maybe even the perfect sunset. The wind, light, and sea are all drama—ideal for the backdrop of a proposal. Dublin is also home to gorgeous hotels with suites worthy of popping the question. Check into the stylish, boutique Dylan Hotel and order room service in advance. Many rooms have bathtubs for two where you can raise a glass of champagne in celebration.
Best Place to Breakup In Dublin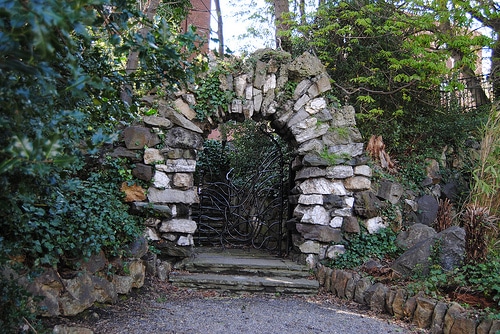 When it comes to breaking up, a casual, somewhat crowded place (with a quick exit) is appropriate. Try Bewley's on Grafton Street; you can order a quick coffee and then disappear into the crowds if needs be. To avoid eye contact, break the bad news during a walk in one of Dublin's lesser-frequented parks like Iveagh Gardens, where you will be less likely to bump into friends. Image source.