Aussie Dating Dealbreakers
By: Elizabeth Marie |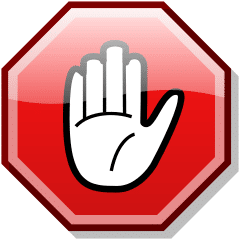 Australians have been quick to join the global trend towards online dating and particularly so for those re-entering the dating pool round after a long term relationship or marriage. Once scorned as a haven for scam-artists, the secretly-married and the perpetually-lovelorn, it has shed any last stigma and now represents a mainstream alternative to meeting a new partner through friends, family or the workplace. It is reported that as many of one in five members on Australian dating websites will successfully find a husband or wife as a result of their online dating experience.
One of the universal keys to success in online dating is being clear about what you want in a partner, and specifically, being able to distinguish between a deal breaker and a 'nice to have'. The ease with which online dating allows you to cull potential matches based on your own criteria is a double-edged sword – although it allows you to easily eliminate candidates where you are unlikely to be compatible, it can be taken too far if every area you think might be important becomes a dealbreaker.
The true dealbreakers are likely to areas such as views on children, current or intended, or religion, where they involve beliefs that are diametrically opposed. When it comes to Aussie culture however, its worth taking a light-hearted look at some 'nearly dealbreakers' that arise in the early stages of dating, and how to take the heat out of them.
Melbourne vs Sydney
Although clearly being eight hundred kilometres apart would put a relationship firmly in the long distance category, Australians are highly mobile and the two cities are on a par when it comes to career opportunities and quality of life. However Australians remain fiercely loyal to their city of birth and the difference between being Sydney or Melbourne-born has become a chasm as the two cities have evolved. Sydney has long pitched itself as the capital of Australia and clearly corners the market on the icons – the Bridge, the Opera house and the stunning Harbour. Melbourne represents itself as the cool and cosmopolitan alternative, boasting an unrivalled restaurant and laneway bar scene and a monopoly on major international sporting events.
Breaking the impasse? Perth, with its exponential growth and career opportunity due to the booming resources sector, coupled with unrivalled city beaches and almost year-round sunshine has become an attractive alternative to resolve the deadlock.
Australian Rules Football vs Rugby
You wouldn't expect that two sports that have so much in common – high level of physical contact, goal posts and an oddly shaped ball – could be so far apart. Again, the two have geographic origins with Australian Rules football associated with Western Australia, South Australia and Victoria, and Rugby being the sport of choice for Queensland and New South Wales. Few sports fans would claim a detailed understanding of the rules of both codes, and only a very small segment of the population would declare an equal level of enthusiasm for both.
Breaking the deadlock? Both codes are branching out across the state borders so if a couple has settled in a city other than their respective hometowns, they are still likely to find a team to follow and achieve a compromise on the use of the remote control on weekends.
Ford vs Holden
This goes right back to childhood, where children were transported around in either a Holden Kingswood or a Ford Falcon and from then on were indelibly branded. Even today, there are die-hard Ford vs Holden fans and if there is mention of the V8 Supercars racing series in someone's dating profile it would be key to understand which side they are on. The divide is biblical in proportions and V8 Supercar events rule the television on a bi-weekly basis during racing season so it's not easy to ignore.
Thankfully however, tastes have branched out from these two Aussie icons given the prevalence of other foreign brands and a compromise may be found by settling on a non-controversial Mazda for the garage.
The message in all this? Take a close look at what you consider a dealbreaker, and it is almost always something you can resolve.
What are the dating dealbreakers like where you live?
Image via Stannered on Flickr