6 Things You Should Know Before You Start Online Dating E-book
By: Elizabeth Marie |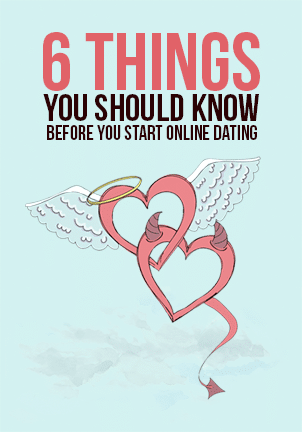 Whether you're new to online dating or are a seasoned pro (is there such a thing?), it's intimidating to put yourself, and your heart, on the line virtually. There are numerous things I wish I had known before I signed up for my first online dating site, and now we're sharing our insider tips with you in our brand new e-book 6 Things You Should Know Before You Start Online Dating.
Our latest FREE e-book is an attempt at making online dating easier, more accessible and less of a drain on your emotions and patience. The best part? It's totally free. Well, almost! Just pay with a tweet or a Facebook post, and it's all yours!

Happy reading and online dating!