10 Of The World's Best Honeymoon Destinations
By: Elizabeth Marie |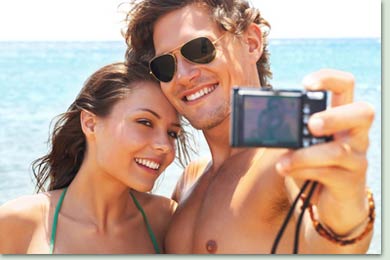 Whether you're single, engaged or hoping for a ring soon, most of us will agree that one of the very best reasons to get married is so you can leave all the stress of the wedding behind and go on an amazing honeymoon with your new husband or wife. Ok, so maybe the best reason to get married is the whole forever and ever with your soul-mate thing, but come on…a romantic vacation is a close second, am I right? I happen to be in the midst of planning my own wedding, and sometimes the only thing that keeps me sane is looking forward to our honeymoon AKA day dreaming about it. In my planning, I've stumbled upon some of the world's most amazing honeymoon destinations, whether you're looking for something extravagant, romantic or (if you're like myself) just somewhere relaxing where you can lay on the beach, undisturbed for hours, adult beverage never leaving your hand.  Check them out!
Fiji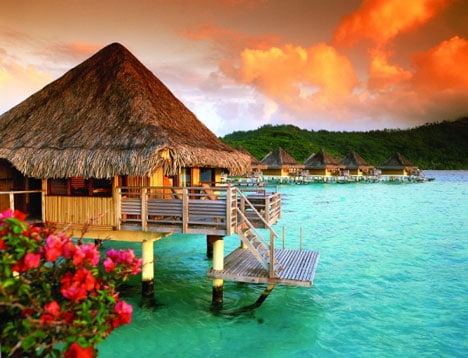 Fiji has always been my number one dream honeymoon destination. There is something so dreamy and magical about the quaint bungalows with the thatched roofs and glass floors suspended over a crystal blue ocean. It's like you're in the movie Castaway, except you don't have to forage in the jungle for your own food OR make friends with a ball. Instead, get ready to be pampered, as most of the resorts on the 332 islands of Fiji are renowned for their luxury, customer service and warm hospitality.
Cabo is one of the most affordable yet luxurious honeymoon destinations in the world simply because there are so many resorts to choose from, and all of them would make for a romantic, relaxing honeymoon. Cabo San Lucas is known for it's year round perfect weather and it's array of all inclusive adult only resorts where your biggest concern will be reserving your favorite chaise lounge in the sun or ordering another margarita.
Sure, Vegas is infamous for it's ittle wedding chapels with drive-thru windows, Elvis impersonators and marriages that quickly dissolve into annulments, but it also makes an amazing honeymoon destination. Home to some of the most upscale hotels and resorts providing top notch service and an abundance of things to do and explore, Las Vegas is a great honeymoon choice for the couple who wants to do a lit bit of everything, and have a lot of fun-and be pampered-while doing it.
Florence, Italy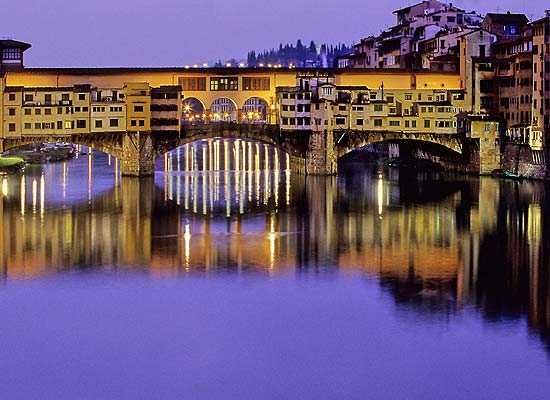 I would be hard pressed to find a country that lends itself to the art of romance more than Italy, and especially Florence. Immerse yourself in the art, culture, and, of course, the wine in one of Europe's most charming and magical cities. No doubt you will leave Florence feeling inspired, and is there any better way to kick off a marriage?

Maui, Hawaii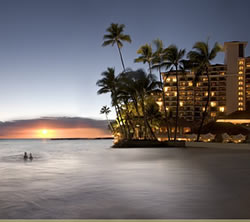 Any of the Hawaiian Islands would be a perfect backdrop to a tropical, romantic retreat, but there is something extra special about the island of Maui. With rainforests, beaches, and volcanoes at every turn, you'll feel like you've been transported to another world. Take a walk on the miles of white and black sand beaches, explore the beauty of Haleakala National Park on horseback, or relax at one of the world's most renowned resorts, the Four Seasons Maui.
The Maldives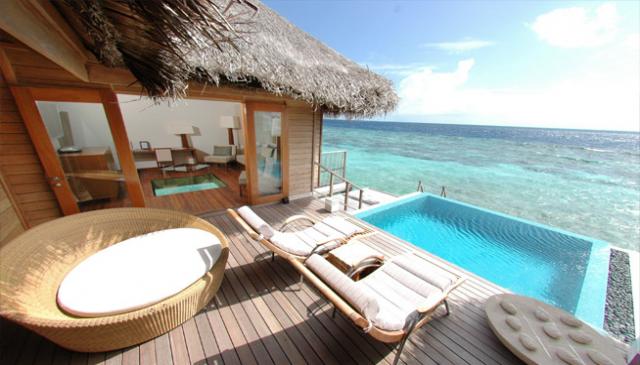 The Maldives have often been described as the most romantic getaway destination on Earth, and for good reason. The archipelago in the Indian Ocean is surrounded by shimmering white beaches and crystal clear waters that are warm and inviting. Many of the tiny islands that make up the Maldives have been transformed into some of the most luxurious and picturesque five star resorts in the world, where your every whim is anticipated. From the moment you land via sea plane, you'll be in paradise. From private beaches to romantic candlelight dinners on the sand, it's not easy to get to the Maldives, but once you're there you will never want to leave.
Phuket, Thailand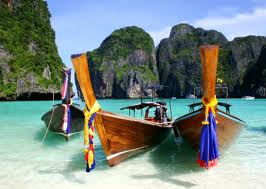 Phuket is Thailand's largest island, and provides a slightly more affordable answer to a tropical getaway, especially if you're traveling from Europe. The balmy weather and blue lagoons will quickly help you forget about the "real world", while the abundance of water activities and sports will keep boredom at bay. Unleash your adventurous side by going elephant trekking, and soak up some Thai culture with a visit to one of the thirty Buddhist temples on the island.
Croatia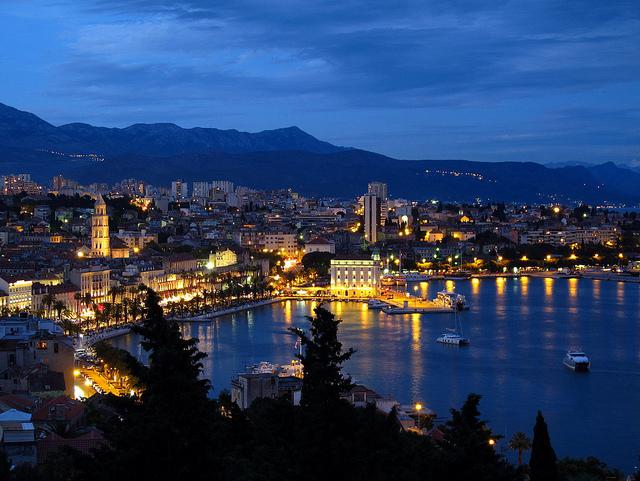 Dubrovnik, Croatia is quickly becoming a super trendy vacation and honeymoon spot. This medieval, stone-walled city has it all-culture, beautiful beaches, and breathtaking waterfalls. Book a room that offers a balcony right over the water, and admire the lights of the city sparkling off of the Adriatic sea below…so romantic! Take advantage of this must-see spot before it becomes too crowded!
St. Lucia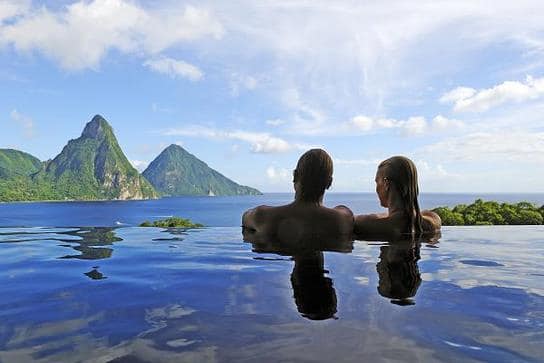 A short 3 hour plane ride from the East Coast of the US, St. Lucia is a hugely popular honeymoon destination, yet it never feels overdone or crowded. Most resorts are nestled in the green hillsides and offer only 3 walls-which means that every room has a completely unobstructed view of the ocean and beyond. Tip: Book well in advance and keep hurricane season (July-November) in mind.
Costa Rica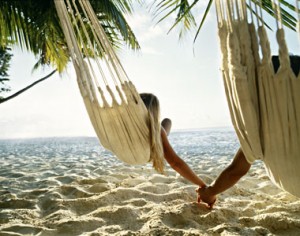 If you are an adventurous couple who wants to zip-line through the jungle, Costa Rica is the spot for you! Costa Rican and it's neighboring Nicaragua and Belize offer a fun twist on your standard beachy, tropical honeymoon. The beach and the cold cerveza will definitely be waiting, but first you can enjoy jungle tours, swim under waterfalls, and take a zip-line tour of the forest's treetop canopy.
Where is your dream honeymoon destination?