5 Online Dating Profile Turnoffs
By: Josie |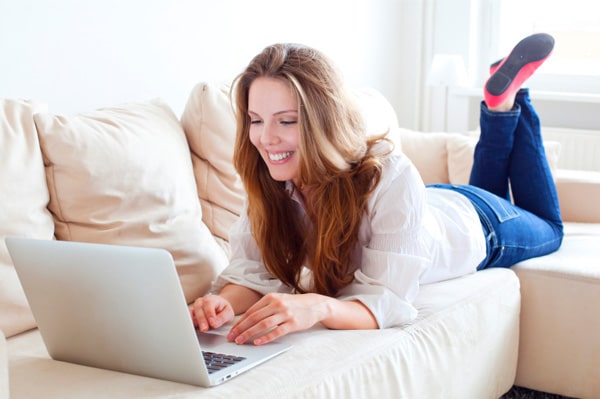 Whether or not you're new to the world of online dating, writing your profile can seem like a complete minefield. After all, we all know that as much as we try not to, we usually make instant judgments on someone based on our first impressions of them – and your online dating profile is no different. While we can't tell you exactly what to write (because every person is different!), we can give you some insider tips on what NOT to write that we hope will put you on the right track.
Don't be negative
If there are phrases in your online profile that could be seen as negative, then get rid of them straight away! This is the first impression that you're giving out about yourself, do you really want it to be filled with negativity? Even something like 'I hate pop music!' or 'I really don't like to sing' takes the focus away from the things that you DO like to do. Words like 'can't', 'never' or 'won't' will always strike as pessimistic – leave out these words and you'll ensure that you're not turning off someone special.
Don't make a checklist
Tall? Dark? Handsome? It's easy to list every single thing that you'd want in your dream partner, but this kind of thing is definitely best kept to your imagination. Granted, blondes might not be your thing but by pigeonholing every detail that you're looking for in your other half, you might be shutting off someone out there who could be exactly what you're looking for – you just didn't know that you were! Would you want to miss out on your soulmate just because they were one inch too short or one year too young?
Don't be cliche
Do you like to travel? Do you love going to the movies? Do you enjoy a cosy night in as much as a night out on the town? Well guess what, almost everyone you meet will share those interests too. Your online profile is there to sell yourself as a person, highlighting your personality and making you stand out from the crowd. It's all well and good to say you like travelling, but make it personal by throwing in an amusing anecdote from your last jaunt in the sun. Or if you're a true movie buff, why not list a few of your favourites? Who knows, maybe there's someone out there reading your profile who loves those little quirks just as much as you do.
Don't give too much away
By all means be honest about the facts of life such as your age, sexuality and whether or not you have children – but don't feel like you have to share your entire life story! It's always good to leave a little mystery and intrigue, if for nothing more than to ensure that you have something to talk about on your first date. What's more, bitching about your last breakup or your family issues can wait until you're serious about someone and you certainly don't need it to be a defining feature of your personality. Lastly, don't give away too much about where you live, work or like to hang out – keep these details to yourself until you meet someone you like and feel comfortable with.
Don't be embarrassed to be there
If you're new to the online dating game, you might be tempted to protest your innocence or laugh about how awkward you find this whole thing. Don't forget who your audience is! If you find yourself complaining 'I can't believe I'm doing this', well, you're pretty much insinuating that you think online dating is for losers and, worse still, you're isolating every single person that looks at your profile! Yes, online dating can be scary or unfamiliar at first but remember, you're all in this thing together and if you're embarrassed to be there, why should they want to contact you?