5 Reasons Why Online Dating is Awesome
By: Simone Paget |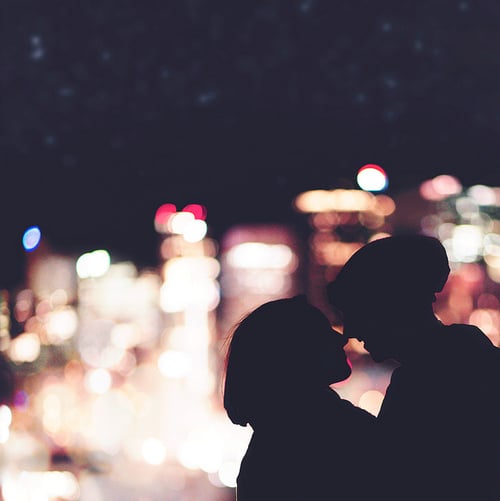 Even though more people are online dating than ever before, online dating sites and the people who use them still seem to get a bad rep. When I started online dating, it was mostly met with a lot of skepticism ("Ugh, how's THAT going?") Read any dating blog and you'll discover that there is no shortage of online dating horror stories. To counteract that and to prove that online dating isn't the freak show some people make it out to be, here are a few reasons why online dating is awesome:
1. It's easy and convenient- Sure, it's totally possible to meet someone "the old fashioned way" at a bar or a social gathering, however in these situations you'll likely have to sift through a whole bunch of people to find out who's actually single and interested in dating – that is if you manage to find someone you actually find attractive. Online dating sites do the work for you. Go online and you'll immediately find hundreds of single people who are there specifically because they are also interested in meeting new people and dating. Where else are you going to find that?!
2. You're in control – Yes, it's true, you probably will encounter a few "weirdos" online, however you don't have to date them or even talk to them if you don't want to! One of my favourite things about online dating is that you're in control. You get to pick and choose who you talk to and eventually meet up with, all from the comfort of your lap-top.
3. You can date at your own pace – Whereas going to a bar to try to meet people can be overwhelming and frustrating, online dating  is a great way to ease back into the dating scene. You can send or respond to as many (or as few) messages as you want, all at your own pace.
4. You can "meet" other singles while in your pyjamas – This is the best part! You only have to do your hair and shave your legs for your actual dates! The rest of the time you can actually cruise online profiles and send messages to eligible while watching trash television in yoga pants.
5. You might actually meet someone! – Stop telling yourself  "There's no one good online!" You're kind of awesome and you're online dating. There's lots of other people just like you online dating – it's just a matter of finding them.
What do you like about online dating?