Vegetarian Dining in Oxfordshire
By: Elizabeth Marie |
As far as I am aware there are no vegetarian restaurants in Oxfordshire (if you know different please let me know) but there are plenty of pubs and restaurants that do terrific vegetarian meals. One favourite of mine is the Greyhound at Besselsleigh, which is on the A420 between Oxford and Kingston Bagpuize. This Pub/Restaurant has changed hands several times in the past 10 years, but is now owned by a group called Brunning and Price, a small family of pubs mainly based in the North West of England and North Wales with a growing selection in the South. The meal of my choice when I visit the Greyhound is the Goats Cheese and Spinach Lasagne….. it's amazing! Adding to this, the Greyhound's own style and flavour, good cask beers, freshly cooked food, decent and affordable wine, a good shelf of malt whiskies and a friendly atmosphere…… makes it the perfect place to treat your vegetarian date.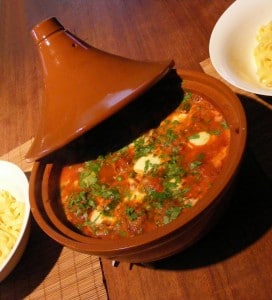 Another fairly recent favourite of mine is The Bear and Ragged Staff at Cumnor. My choice of meal here is the vegetable tagine. It's a Moroccan dish which is named after the special pot in which it is cooked. Its delicious, a little spicy but not so hot that it burns the roof of your mouth off!
If you do have a liking for hot spicy food, why not try another favourite of mine? The Lamb and Flag at Longworth. Here they do a good vegetable Thai curry, but if you're not in the mood for a Ruby Murray, I can recommend the Penne Al Arrabiata.
There are many other good Pubs/Restaurants in this area serving fine vegetarian dishes but the ones I mention, I particularly like and have visited in the last 3 months. One thing I will add is, that the menu shown on the websites are not always true to the menu that you will be shown when you visit, so if you want to make sure a particular meal is available I'd give them a call.
Bon Appetit my vegetarian friends!
Looking for dates in Oxfordshire? Double your chances and give Date Oxfordshire Singles a try for free today.
Save