4 Things Men Should Say in Messages to Online Matches
By: Elizabeth Marie |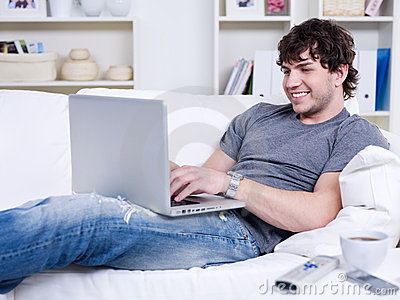 After months of debating, you've finally signed up to an online dating site. You spent a few hours creating a stellar profile and a few more hours browsing the lovely ladies on the site. And then it happens — you get the first message in your inbox.
It's from a lady named Kate and she writes, "Hi Mike, I came across your profile and it seems we have a lot in common. I'd love to chat and get to know each other better. Please send me a message when you have a chance. Thanks, Kate."
You're freaking out. You knew a message was going to appear sooner or later, but you still weren't 100 percent prepared to have to answer it.
What do you do? What do you say? What works? What doesn't? Here are a few tips, tricks and tactics to successfully replying to a message via your online dating profile.
1. Keep it simple.
Don't respond with a 1,000-word personal biography covering every aspect of your childhood, education, current job and social circle. Choose one or two things to share about yourself.
2. Don't share too much.
When choosing one or two things to share about yourself, avoid saying too much. This means talking about toenail fungus, what went wrong with your last relationship, your parent's divorce, a friend's recent run-in with the law or any other topic that would send her running for the hills.
3. Ask about her.
After you've shared something about yourself, it's time to ask about her. There is nothing worse than a man who is completely self-involved. Ask her where she grew up or what her major was in college — something simple that won't make her uncomfortable.
4. Take sex out of the equation.
I don't care if you're a sex addict or a sex therapist, don't talk about or even allude to anything that has to do with sex when messaging a new potential mate. Actually, don't talk about her looks or attributes, period.
When it comes to connecting to a new woman on an online dating site, remember to keep it simple, don't share too much, ask about her and never talk about or allude to sex or her physical aesthetics.
Stick to these tips and your chances will increase when it comes to filling up that inbox.