How To Get Ready For a First Date On a Budget
By: Elizabeth Marie |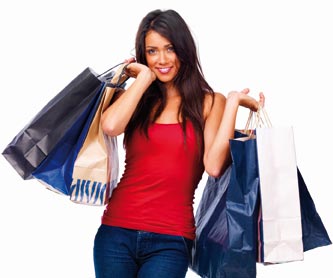 Everyone wants to look HOT on a first date, right? But at what cost…literally. Many people, women especially, end up spending money on new clothes, new makeup or a little something special before a first date to make them feel super confident. If you are going on more than one or two first dates a month, this can get expensive! Not to mention, you don't even know if you like the other person yet, and it can feel like an epic waste of money and effort. There are ways to look and feel your best without breaking the bank. Check out my tips in our latest video.
Don't worry-transcription coming! P.S. Have you subscribed to our YouTube channel yet? 🙂
[youtube]http://www.youtube.com/watch?v=8uSFIdZj6XE[/youtube]
Transcription:
Hey guys. What's up? This is We Love Dates. Today I'm going to talk to you about how to look first date ready on a budget. If you are anything like me, when you have a first date lined up, you're probably thinking and stressing over what you're going to wear, because you want to look amazing,especially if it's an online date, because they've never seen you in person before. So you want to make sure that not only do you look like your photos, but you look better than your photos. That's what I always try to do.
But once you have six dates in a month or a week, or whatever you're doing, that can get pretty expensive, if you're always going out to buy a new shirt or a new scarf or a new eyeshadow to impress each guy, and especially after you start learning that each online date, maybe, isn't worth all that effort or money.
So here are a couple of quick tips on how to look first date ready on a budget and look like a million dollars and like you put a bunch of effort and money into it when you really didn't, because there's no need for that.
First of all, it's totally okay to wear the same exact thing on every
single date. I love jeans and a black sweater and boots, especially in the winter or fall. It's my go to. I feel confident in it. I would wear the same outfit on five dates a week in my online dating heyday, and the guys didn't know. I felt great. It was comfortable. It looked great.
There's no need to buy an extravagant new outfit for someone that you've never even met in person. If you're going to buy new outfits for dates and get dressed up – I love doing that – but at least wait until the third or fourth date when you know he's worth that kind of effort. What I always say, "Don't waste the pretty."
Another way to do something special with your looks on a budget is to buy something cheap. I know when I buy even the smallest thing that's new and add it to my wardrobe or my makeup collection, it instantly makes me feel better. So cheap eyeshadow or cheap lipstick, whatever, much better than spending $50 on a sweater to go on a date with a guy that you don't even know if you're going to have a 10 minute conversation with. So, if you must shop, shop cheap.
And third, don't buy anything, don't do anything crazy. You almost don't want to look too good on a first date. You want to look normal, kind of like you do on a daily basis. No pretenses, you want to be completely real, because then you can only keep impressing them. What if the next date is casual, and you end up with a ponytail and no makeup on, and they're like, "That's not what you looked like last time."
So manage their expectations. I always like to think of, like I said, the third or fourth date is when you really pull out the big guns. I hope that helped!