6 Tips for First Time Online Daters
By: Jenn |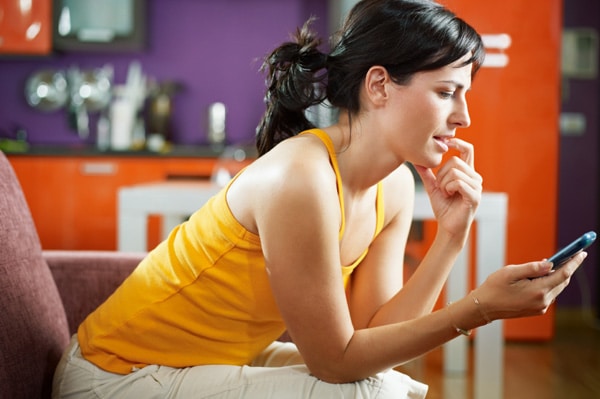 Despite my less than successful online dating experience and my oversharing of terrible dating stories, my coworker recently signed up for her first attempt at online dating. While she's pondering her answers to the questions, I thought some advice for newbies would be apropos.
While I'm no expert, I have swam in the online dating pool on three separate occasions, plus I'm full of opinions. Perfect recipe for lots of unsolicited advice!
1. Be YOU and say what you want. The beauty of an online dating profile is that it is so much easier than a face to face conversation. If you know you want kids, SAY IT. If you don't, you might waste valuable time and energy on someone who absolutely does not want children, and that's not productive for either of you. If you're vegan, SAY IT. It'll spare you the hassle of dating a carnivore. These are the small little deal breakers that are really important, and you get to be up front with them immediately. The best part of online dating is being completely up front about who you are.
2. Be open. And here is where I contradict myself. Just because you hate hiking and prefer the air conditioning and a Real Housewives marathon does not mean you should write off all people who like hiking (and trust me, there are A LOT of them.) Pick you top 3 or 5 deal breaker items, whether it's religion or education or something else, and then be open to differences beyond that. You might surprise yourself with who you meet.
3. Show off your personality and your looks. Those profile questions can get really boring after reading the same responses on dozens of profiles, so spice it up a little! Insert a story about your favorite hobby, or a fun vacation, or something people don't know about you. Be original in your answers because they will make you stand out among the masses.
4. Use recent photos. It sounds so superficial but it's really important. No one likes the bait and switch – there's nothing wrong with looking different than you did in college, be it a few extra pounds or a little bit less hair, but you will eventually get caught when you meet that person in real life. Conversely, be on the lookout for people trying to make themselves look better – the only reason someone uses an old photo is because they looked better then than they do now.
5. Initiate contact! Women should absolutely feel like they can be the first one to message a guy who catches their eye. All of my dude friends who have online profiles say that it's always refreshing when a woman reaches out first. You can still let them chase you after that, but at least show them who you are so they have that option. Remember, though, that sending the first message comes with the risk of it not being returned. Be okay with that! There are millions of online dating users and this happens all the time for various reasons. Don't get discouraged!
6. Set your standards high. If someone seems sort of interesting but 5 messages in has turned into an obnoxious idiot, you are not obligated to go to dinner with them when they ask. If you go to dinner with someone and they are not who you thought they were, you are not obligated to see them again. It's a fine line between giving someone a second chance and knowing when it is just wrong. Trust yourself!
What other advice would you give first time online daters?