5 Dating Behaviors I Am Totally Over
By: Jenn |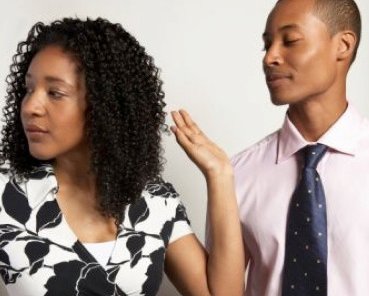 After having the same "OMG EVERYONE IS GETTING ENGAGED" conversation with my best friend for probably the nineteenth time, we moved on to discussing our own love lives, and particularly the status of hers. While definitely not a serial dater, she meets plenty of guys.
While mutually commiserating over our frustrations in trying to figure out the male species, we compiled a list of things we would no longer put up with when dating. Here goes.
Lack of initiative. Empowered women in 2012 should be fully prepared to plan dates and initiate contact with someone they find interesting, but sometimes it gets exhausting. I definitely appreciate a guy who steps up and plans activities and expresses interest. It's a total turn off when dudes don't put in any effort.
Mixed messages. So you say you really like spending time with me, but whenever I try to spend time together you're busy. In my head, this is one of two things. First, you're playing me and just want me to be available when it's convenient for you. Second, you're the president of the United States because NO ONE is that busy. If I'm a priority in your life, you're not that busy.
Late night booty call. Sometimes people exist in my life solely for this purpose, but sometimes I want more. I refuse to accept this kind of behavior from someone I consider something more, because it's not fulfilling.
Anti-feminist dudes. I recognize that a lot of guys struggle to empathize with a woman's perspective and think we overreact a lot. That message is all over the media and I am very aware of it. I'm also aware that this type of man does not fit in my life in any way, and no amount of good looks, charm, or sense of adventure is going to outweight the drawbacks of having to deal with those kinds of opinions.
Expecting me to act like someone else. Especially if that someone else is your exgirlfriend. I am me, and while every relationship calls for some adjustments and compromises, I am not prepared to make major changes. If you want your partner to be affectionate in public or cuddly all the time, I wish you all the best in your dating endeavors. That person is not me, but that person exists elsewhere and I truly hope you find it. In the meantime, I'll be over here looking for someone who matches my wit & sarcasm and lack of sensitivity.
What dating behaviors are you over?