6 Ways to Celebrate His Birthday
By: Jenn |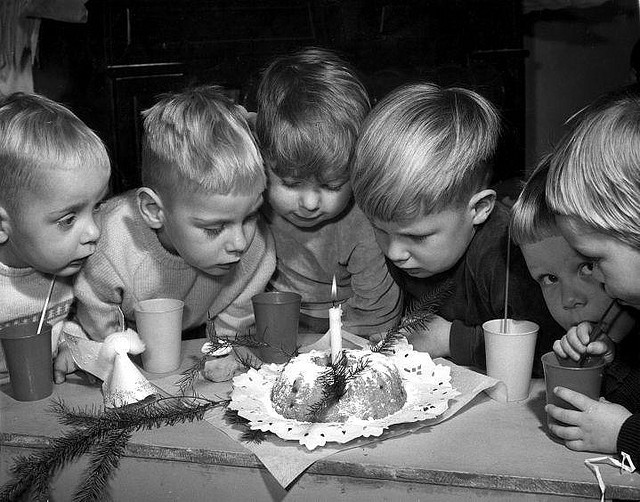 I absolutely love celebrating other people's birthdays, but I am not always sure how to make it their most special day. I prefer to follow the lead of my friends in organizing a night out or a gift or something, and I struggle when I'm the one responsible for coming up with a game plan. But when you're dating someone new and their birthday comes up, it's time to step things up and get creative.
These are the ways I plan on making his birthday special:
1. Find something unique for a gift. I don't think gifts are about how much money you spent, but rather about how much thought you put into why the recipient would appreciate what you got them. Think back on their hobbies and interests and find something that they would never think to buy for themselves. It doesn't have to cost a lot of money!
2. Plan a theme day. Does he love golf? Plan a day at the driving range followed by a viewing of Caddyshack. If he's big on animals, try volunteering at a local shelter and taking a trip to the zoo, followed by a nice vegetarian meal out. I love the idea of a theme throughout the day for consistency and thought.
3. Include his friends. You don't need to steal him away for his entire birthday – the other important people in his life will want to see him too! Coordinate your plans with his friends and make it an all-inclusive birthday event.
4. Encourage a boys night out. Even better than including his friends, encourage his friends to take him out one night to celebrate, bro style. He'll be able to let loose and be a dude, and I promise you do not want to experience that.
5. Make his favorite. If he has a favorite meal or dessert, find out ahead of time and surprise him with it. Hopefully you know how to make whatever it is, because sadly I do not know how to make creme brulee for my guy!
6. Make the day all about him. His birthday can be the day he gets away with saying stupid things or getting a little too drunk. He can have control of the remote and you can sit there and quietly suffer through another episode of South Park. This day can be his to enjoy, but when you wake up the next morning, order is restored!