5 Frugal Date Ideas
By: Elizabeth Marie |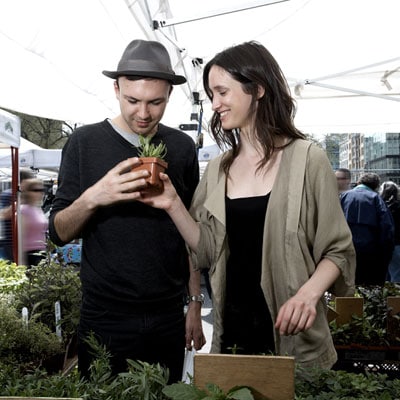 The cost of a date can soon rack up if you're not careful; a meal out followed by a trip to the movies might easily end up costing £70 or more. But dates don't have to be expensive and, besides, just because a date's expensive – be it eating in a classy restaurant or whatever else – that doesn't mean to say it's a particularly unique or entertaining date idea. This post therefore looks at a few alternative date ideas; most of them won't cost you much at all, and they're all a bit different to your bulk-standard trip to the movies.
Go For a Picnic
Providing it's not tipping it down with rain, going for a picnic is a great alternative date idea. You can turn it into a little adventure by driving or walking to a scenic destination, and then you can enjoy dinner or lunch at a romantic spot without having to worry about a hefty bill at the end of it. But don't think a picnic date has to involve bags of crisps and soggy sandwiches; you can class it up by bringing along a bottle of wine or champagne, strawberries, chocolates, cheese, olives or whatever other fancy picnic treats you might fancy.
Museums and Sightseeing
Show your date your more sophisticated side (or pretend you have a more sophisticated side!) by taking them to a museum or by doing some sightseeing together. Many museums are free to enter, and if you look in a local information guide you'll probably be able to find some interesting sights that will be free or low-cost to visit.
Let Your Love Blossom
Take your date to the local garden centre or find a flower sale. You can then choose together or pick a plant each. Once you've bought your chosen plants, take them back to your garden to plant or back to your house to find a nice place to put them. Not only is this a frugal date idea, it will also give you something to remind you of your date together in the future.
Go to a Farm or Farmers Market and Buy Some Ingredients for Dinner
Heading to the local farmers market or, even better, to a local farm where you can choose and pick yourself what you buy is a great alternative to heading down to your grocery store. Not only will it provide a more relaxed setting for doing some shopping together, you might find you can pick up some different and more interesting ingredients there too. You can then head back home to cook up a storm! Not only will this date idea last a bit longer than a trip to a restaurant, it'll also be a damn sight cheaper!
Get Outside for the Day
Even if you live in the centre of town you can surely find a quiet and relaxing park or green space to walk to and spend some time together. But think about going further afield too. If you do some research you'll probably find there are some nature reserves, woods, or walking trails a short drive or bus journey from your house that you can easily get too. Once you're out in the great outdoors you can go walking, cycling, throw a Frisbee about or just lie there in the grass as the world goes by. For food, you could bring a picnic or alternatively find a little cafe or pub to grab a bite. Remember to bring a camera though – that way you can take some photos to remember your day out too.