Letting Go of the Reins
By: Elizabeth Marie |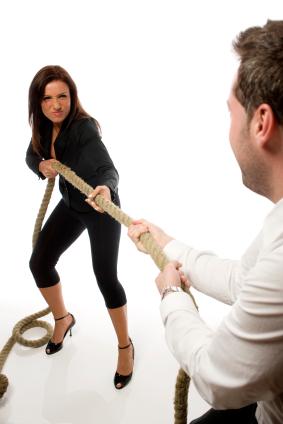 As career women, mothers, wives, or women in general, it's not always easy to let go of the reigns and relax when it comes to date night. It is important to leave "work mode" and enter "flirt mode". No matter what hat you are taking off, be it mother, employee, employer, from CEO to secretary…it is essential to let go once in a while. Your mental health, relationships, and blood pressure will appreciate it, trust me.
In my opinion being laid back and relaxed is essential to having a fun and successful date. You can tell when a guy isn't in the moment and they can too, ladies. Clearing your head is a must so that you can be present on a date. As strong independent women, and proud of it, letting go can be tricky but I have tips for getting ready for fun.

Work out!
This does several things that will help reduce your stress levels and help you clear your head. A work out is a fantastic way of alleviating anxiety and emptying your brain of work issues. Just breathe, focus on your workout, and let go of the day's stressors. We all feel great with those endorphins pumping through us and man do we feel sexy, too!
Treat yourself to a bath (or shower). Pamper yourself.Run that hot water and grab your favorite scented bath oil or body wash. Let the water wash away your worries as you clean and shave yourself to glowing perfection. Primping before a date is great, so enjoy the steamy healing powers of a good soak or shower. Treat yourself to lotion and a bit of a massage afterwards to keep your skin soft and touchable. You deserve to be pampered a bit!

Half Naked Dance Party!
You heard me! After your shower stay in your bra and panties and crank up the tunes while you get ready. Nothing makes you feel fun and flirty like a little hair brush karaoke while you pick out your outfit and do your makeup. Let go, dance around, because nobody is watching (you did close your curtains, right?). I dare you to not smile and laugh while living out this step…really, I do.
Watch your favorite TV show or read a little.
Let your brain shut down and your work you leave entirely. Just veg for a little bit; it's okay to take time for you. This mental shut down will allow you to breathe, relax, and keep worry to a minimum. Remember, this about having fun. It's about connecting with somebody else and being open to the joy they can bring you. If you are wound tight that won't happen. Take time to breathe and lose yourself in something enjoyable.
Breathe deep and give yourself a pep talk.
Whether it is a first date or the fiftieth there is nothing to stress over. Remember that you are amazing, you are worthy of love, and should be appreciated for all you are. This is a time to shine and nothing to worry over. If it's a first date remember that you only need to be yourself…you have everything to gain and nothing to lose. If it's your five year anniversary remind yourself how much they cherish you and relax so you can be the best possible you while you spend time with them.
Letting go of control doesn't mean letting go of who you are!
A lot of women fear that letting go of control, letting others make decisions for them, makes them less of a powerful woman. A powerful woman knows that it is not only okay, but essential, to let go and relax. He's not threatening you if he wants to decide where to go for dinner or what to do on the date, he's being a man. Sometimes it isn't about you. Sometimes it is about his need to feel manly. Let him. He's not trying to make you less independent by doing so.
Now you are ready to shine and put your best foot (in fabulous shoes of course) forward. When you feel good, mentally and physically, it shows. Be calm, realize that though life sometimes requires you to take control, it is alright to let go of those reigns and enjoy it.