How To Date Online When You're Suffering With Anxiety
By: We Love Dates |
Looking to find love online but scared to the next steps?
With anxiety, it can a stressful time just to pick a site to join, creating a profile and then typing out a message, to a complete stranger.
It's a lot.
When it comes to joining a dating site, it can be overwhelming, and uploading a picture of yourself can be daunting.
Whether it comes to writing a bio, or something more detailed, it is a struggle to know what to write.
Compared to others who have all of these amazing travel experiences and have tons of friends and go out to parties, you feel like it's hard to compete.
Tips For Tackling Online Dating When Feeling Anxious
If you're looking to find your perfect match online, it can be overwhelming so when it comes to dating online with anxiety.
So here are some tips for making the process easier when it comes to online dating.
Ask a friend to set up your profile for you
we often struggle to write about ourselves and that's why our friends are great as they're likely to 'big us up'.
Only add photo you feel comfortable with
If you're happier taking pictures with friends, do just that.
Don't be too hard on yourself if you struggle to take a photo you're happy with straight away.
You can always change your photo later.
Accept That Online Dating Is The Accepted Way To Date
Did you know dating online is now the most popular way that people meet their significant other?
Long gone are the days of meeting in bars or at a family party.
It's all about the dating apps and social media sites with good reason.
Meeting online allows you to be more selective with who you date and ultimately find a good match in the long term.
Another reason why dating online is one of the most popular ways to meet online is due to disability.
Specifically mental health conditions such as anxiety.
When speaking online with somebody you are enjoying getting to know, ask them questions, speak to them on the phone or on a video call to ease the awkwardness of meeting for the first time.
In my experience doing this, helps you to feel like you've already met this person and you know them.
So when it comes to meeting in real life, you are more confident and hopefully already have a conversation to start.
Tips For Meeting For The First Time
Meeting someone when you don't have anxiety is a difficult enough task, but when you do it feels almost impossible.
With so many dating sites on offer, you're bound to find somebody you hit it off with.
Using a site like WeLoveDates brings back that sense of security which other sites may be lacking, as all profiles are checked.
Then being able to chat securely online beforehand gives you the chance to get to know that person before coming to face to face.
When it comes to first dates and anxiety some useful things to plan ahead may be:
Let a friend know where you are and if you move location. Knowing somebody is there to help out if you need it is always reassuring.
Make sure to pick a meeting place you feel confident in going to. Picking a familiar place is always a good start.
Remember if you feel like you're struggling, you're ok to leave.
Arranging the meetup can be somewhat difficult as often the worst thoughts can go through your mind, who is this person?
What If We Don't Get On? How Do I Leave?
Some of the key tips for meeting for the first time is to stay in a public place, which is a place you know well.
Only leave with the person if you feel ok to do so.
If you are getting bad vibes and feeling unsafe about your date, go to a member of staff and ask for 'Angela' which is a way to get assistance without raising suspicion to your date.
However, this is in rare cases and most of the time when you go on a date, everything is actually ok.
After The Date…
Even after a date, my anxiety can cause havoc.
With the waiting for a message… Do they like me?
Why have they left me on read?
Your brain instantly makes you feel like it was something you did.
In reality, if a person likes you, they'll do their best to reassure you so that anxiety doesn't prang back into action.
It often can be difficult if it turns out they don't like you, or worse, they end up ghosting you.
But, remember, this doesn't mean there is something wrong with you.
Whether you have to go on one date or 100 dates to find the right person for you, this isn't a reflection on you as a person (as much as it may feel it).
What comes easy, won't last and what lasts won't come easy.
Take dating at your own speed and only meet when you feel ready to.
About The Author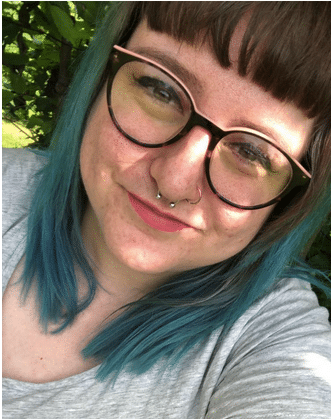 Olivia Jade is a lifestyle and mental health blogger from the West Midlands. She specialises in social media management and copywriting day to day. She has 3 pet bunnies, bright coloured hair, loves to write, and play splatoon.
Follow Olivia Here: