Dating During Divorce
By: Jenn |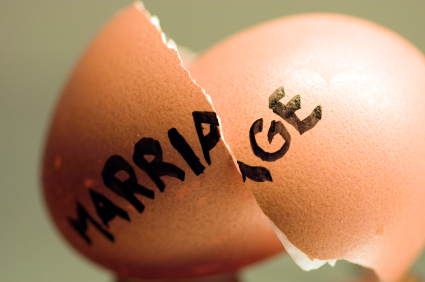 I have a coworker who is about to sign his final divorce papers this week. It's been a tumultuous process, to say the least, and I've done my best to be supportive and helpful when I can. The bottom line, though, is that divorce is never easy. It's a tricky road to navigate and sorting through friends, traditions, and resources that you share can be daunting. Throw in two kids and a custody arrangement and I don't envy any of the stress in his life.
The last few weeks have brought to light a new complication that I hadn't yet considered: divorced dating. In my coworker's mind, his relationship has been over for a while. They live separately, have worked out most of the custody and financial challenges, and all that is left is signing the final papers. One document stands between him and legal singledom, but he's viewed himself as single for a while now.
He recently confessed to me that he had messaged with a woman on an online dating site this past weekend. I was caught off guard, because regardless of him feeling single, he wasn't actually single yet. As much as I sympathized with his desire to move on and get past the last year, the idea that he was pursuing someone else while still legally married left me with a bad taste in my mouth.
I can't help but put myself in the woman's shoes and think about how I would feel if I was talking to someone who later confessed their divorce wasn't final. Would I be okay with that? Probably not. That would make me feel a rebound person, someone's choice to quell their desperation and reassure themselves that they were still desirable. But maybe that's just me.
Am I being too sensitive about this? Do other people feel similarly? I'd love any advice to pass along to my coworker as he navigates this!