How To Orchestrate a Great First Date
By: Elizabeth Marie |
Guys, do you have a solid understanding of what it takes to set up a killer first date?
Meeting someone for the first time can be an exciting experience. It can also be somewhat devastating if you do not have the the right kind of perspective and expectations in place.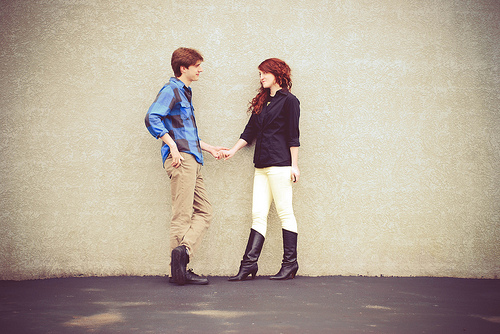 The idea here is for you to design a pleasurable experience for the both of you, even if you decide to go your separate ways. By taking this approach you're offering the utmost respect and consideration for both individuals involved.

Great First Dates Start With You
The majority of what makes a date great comes from your viewpoint and attitude about it. Outside of common courtesy and etiquette, there are a few aces you can have up your sleeve to make sure your first meeting is a great one.
1. Remove the pressure. Your first date is the opportunity to get to know someone, not to impress, wine and dine, or sell yourself. Set up your meeting for a quick cup of tea or coffee and have nice chat so you can get to know each other. The main purpose here is find out if there is a connection or any chemistry to build on.
2. Enjoy yourself. By removing the pressure from the experience, it clears the way for you to enjoy yourself, open up, and have fun. This is what meeting someone new is all about. Be sure to appreciate the experience for what it is. Even if there isn't a mutual connection, you're enhancing your ability to find one just by getting yourself excited and enthusiastic about getting out there.
3. Play it by ear. If things are going well in a low pressure and fun setting you can always adjust. Head out for dinner, go catch a movie, be spontaneous, or even set up your second date. Conversely, you always want to account for situations where things aren't working out. If its not there, do not dance around or avoid bring it up. Thank her for her time and consideration and be sure to part ways respectfully. You'll never be in the wrong with being upfront, genuine, and honest.
Take The Lead Today
The best way to implement these three steps is to start with a simple adjustment in your mindset. You're the only one with the power to take charge of your social life. Know that the dating process is not just about finding someone, it's about finding out more about yourself. Relationships enable you to empower yourself and define who you are, and with that comes the natural process of becoming a more attractive person. The more in-tune you are with your thoughts, knowledge, emotions, and ability to connect – the more others will be, too. This is where truly beneficial relationships are born.