Interview with We Love Dates Brand Ambassador, Kelly
By: Lucy Clarke |
1. Hello lovely, what's your name, and where do you come from?
I'm Kelly I'm currently a Welsh Brummy living in Derbyshire!
2. Tell us about you, and why everyone should follow your blog…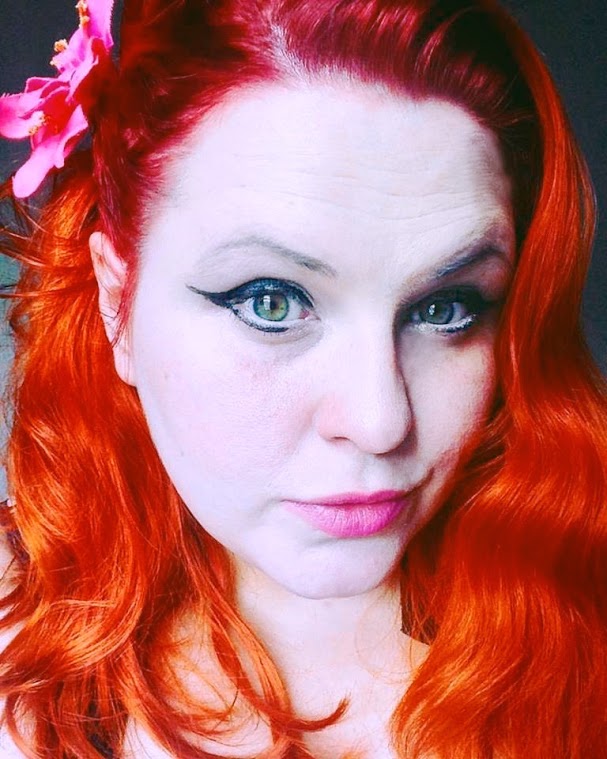 I am an open and fun horror and art geek who loves exploring new things and places. Being a lifestyle blogger, I get to write about all the things I love in life and new things I discover along the way, which does mean my blog is a bit of a mixed bag but there is something for everyone. I love interacting with my readers, so you will always get a decent chat and a good band or film recommendation, not to forget dating tips of course. You can visit my site, AdventuresOfARiotGrrrl.com, and follow me on Facebook, Twitter, Youtube, Pinterest and Instagram.
3. What do you love about being a Blogger?
The best thing about being a blogger is getting to talk to and helping so many different people from right on your doorstep to the other side of the world. The power of the internet still amazes me every day. Being a blogger isn't just about getting free things, because, believe me, it's hard work, and not nearly as glam as some make it look, but it does lead you to new, exciting places every day. I get to work with lovely people all from anywhere, including at home in my pjs to a coffee shop on the beach.
 4. Who are your blogging idols?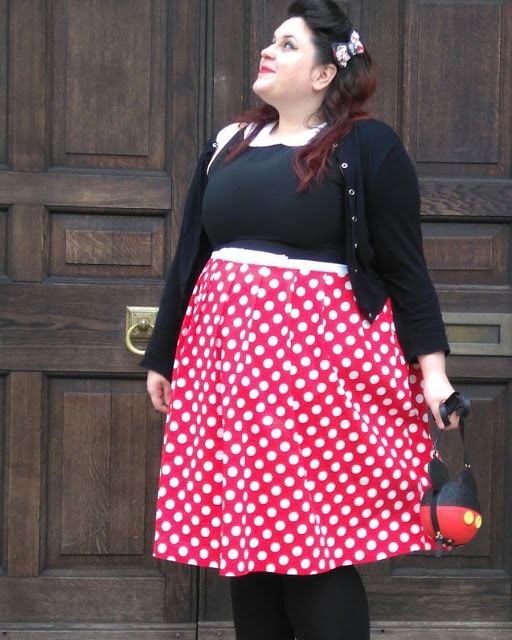 I love Nancy from 'Sugar Darling?' She has an amazing, varied style and always looks flawless but still seems really down to earth and genuinely lovely. I also adore Kobi from 'Horror Kitsch Bitch' she is like my sister from another Mr. We dig so many of the same things and she has an awesome eye for kooky cool fashion and makes the best divine costumes! I love reading and watching bloggers that are positive fun and open then you genuinely feel super excited every time they get a rad opportunity.
5. Where is your absolute favourite place to go on a date, and why?
I am really into art, which totally reflects in some of my date suggestions, so my favourite kind of date is checking out an exhibition, going to grab a drink and then if it's going well, catching a band because live music is amazing and with varied activities you can learn so much about someone. Art and music bring out a lot of opinions in people and I love hearing them, so for me that's the best kind of date – plenty of chat, creativity and fun.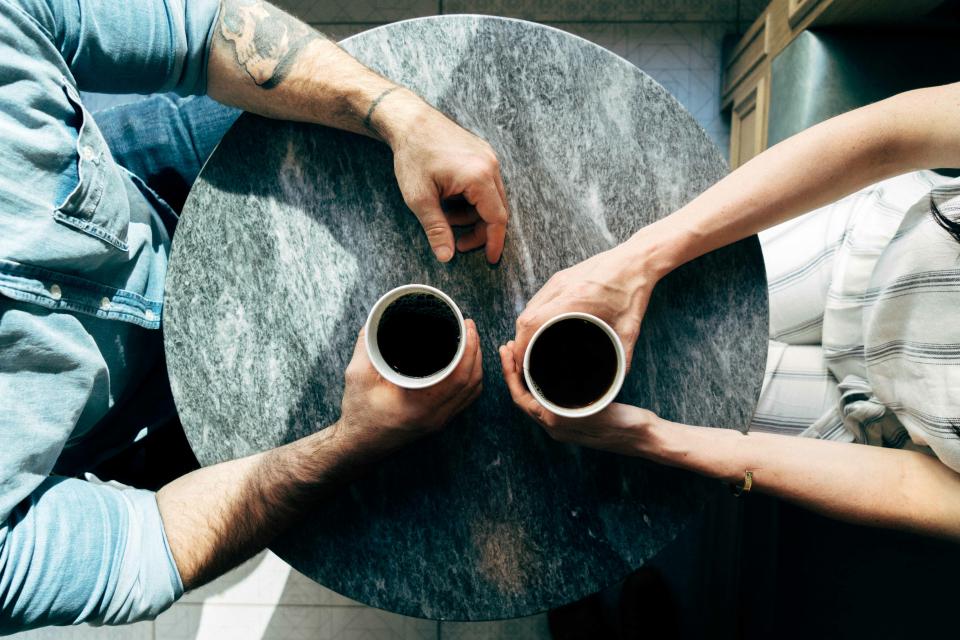 6. What one tip would you give to someone who is about to try online dating for the first ever time?
The best advice I can give about online dating is be open minded resist the urge to hide the parts you don't like about yourself just be an open book! For example, so many plus size ladies like myself shy away from full length pictures, but at the end of the day you need to be yourself, because lets face it, if you start talking to someone and then they want to go on a date you will only feel crazy awkward so just be open from the beginning.
7. What one tip would you give someone who's about to embark on a first date with someone?
You got this! Nerves are good, and one of the best things that make first dates exciting, so take a deep breath, relax and be yourself just enjoy the date for what it is a first date. If it leads to more – bonus – and if it doesn't, it wasn't meant to be. You had a good night and got some practice in for when the right one comes along. I went on some first dates with people who weren't right romantically but we ended up great mates.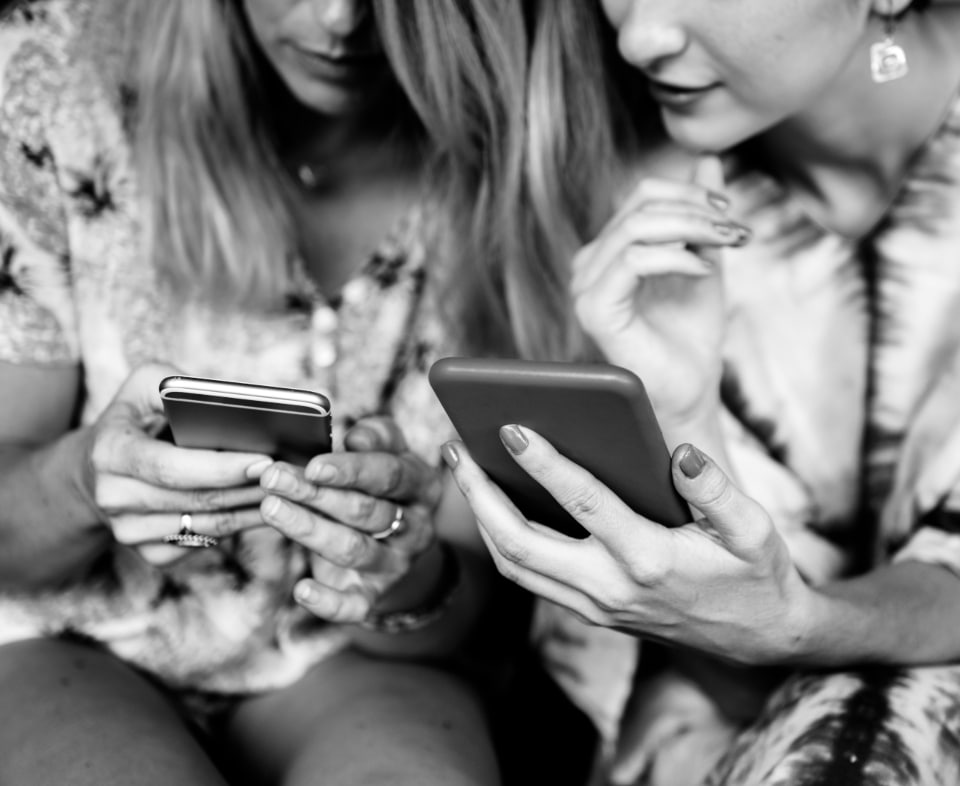 8. Besides online dating, what other ways to find love would you recommend?
You never know where love will be they could be in the next office at work, driving your bus or out in a coffee shop so my advice is to get out and do lots of varied fun things and be open to talking to lots of different people. When you are out and about naturally having fun and being yourself, love will find you. It is just about getting out there and meeting new people!
9. What is the number one mistake most women make with men?
Making the huge assumption that it is up to the guy to pay for the date so going empty handed or only taking dates to score the free dinner. Dating shouldn't start off on such an uneven foot always offer to go half, ladies. Then, if he insists, take him up on the kind offer. In this day and age of amazing independent women, let's make sure we get a round of drinks in.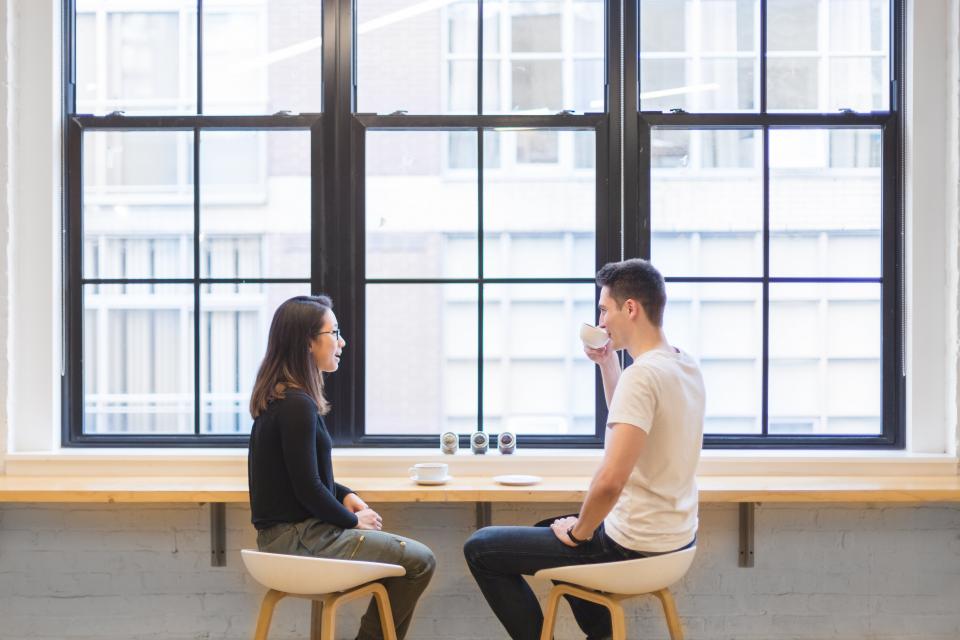 10. What is the number one mistake most men make with women?
Not picking up on non verbal communication! Like if we don't just say "hey I really like you, kiss me". Me and my fiancé still laugh to this day about our first day about how I was willing him to kiss me and giving him all the green lights and he just didn't see it. I ended up making the move myself, but some ladies are more traditional and want you guys to lay that gentlemanly kiss on her.
You can visit my site, AdventuresOfARiotGrrrl.com, and follow me on Facebook, Twitter, Youtube, Pinterest and Instagram.