6 Ways To Create The Perfect Profile For An Over 50s Dating Site
By: Lucy Clarke |
Best Dating Sites For Over 50: Where To Start?
Entering the dating game during the more mature years of our lives can seem daunting, but it doesn't have to be. There are plenty of great websites out there that cater to the more seasoned folk that are looking to start a new relationship. The best place to start looking for these websites is obviously online. But how does one exact his or her searches? That's easy – look for theme-based websites that cater to a certain person, belief, or interest and start registering to the site that's most acceptable.
1. Keep It Simple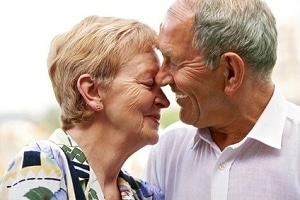 It can be really tempting to write a long spiel, but the truth is that this type of sales pitch will truly get you nowhere in the online dating game, no matter the age. Keeping it simple means writing a short description including hobbies, interests and maybe a quirky or witty homemade joke or comment, and nothing more.
2. Always Proofread
Part of keeping that profile description short and sweet is editing it properly. This could include several drafts and a second set of eyes to peer over the written work. Proofreading is key to making a perfect profile for those over 50 because making a first impression online is everything – there's only one shot!
3. Create An Outstanding Photo Portfolio
Creating an outstanding photo portfolio on senior dating sites means looking the very best in every image. We've been discussing the aspect of writing a good profile, but in reality most men and women tend to gloss over the write-up, choosing potential partners based on images, and images alone. Consider the profile description as icing on the cake, while remembering full well that the photos are the cake.
4. Mentioning Previous Relationships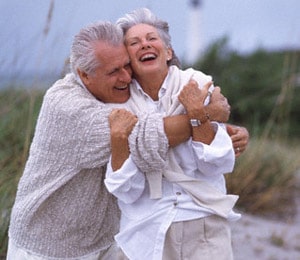 While this may be tempting and appropriate during a certain conversation, talking about one's dating history on the profile description page should be avoided. It can be hard to tell whether or not that potential partner has had a negative relationship in the past, and does not want to talk about or even think about it. So, a good rule of thumb is to be cautious when discussing the past online and in person – ease into it when the time is right.
5. Shop Around
We hear it all the time: "writing is re-writing". While this may annoy some people and cause them to roll their eyes, the basic message is true. Whenever we re-do a task it tends to come out better than the first attempt. In the online dating game, it's important to pack up and try again on a different site. Moving things around could cause a light bulb to spark, having glossed over something a second time, deleting something marked as erroneous or including something more telling.
6. Avoid Clichés
Another common mistake many amateurs in the online dating game fall victim to is using clichéd axioms and phrases. These clichés may seem like a good idea at first, as they often relay an all-too-common, familiar form of communication. Unfortunately, this form of communication comes across as boring, unintellectual, and annoying. A witty cliché or pun may be cute or special in real life, but these axiomatic ways of speaking are uncreative and unnecessary online.