9 Mistakes Men Always Make With Their Online Dating Profile Photo That Scare Off Older Women
By: We Love Dates |
Mistake #1: Not having a photo
This seems obvious- but you would be amazed at how many men choose to not have a dating profile photo at all. Maybe they make it because they're not confident in their looks, or maybe they just don't have anything recent they feel would work well for their dating profile. Regardless, not having a photo is guaranteed to scare off older women immediately.
Not having a photo makes you look dangerous, and not in a sexy way. There are a lot of big mistakes that you can make with online dating but this is among the worst. Even if you don't have something permanent to use, put something up to avoid being immediately blocked or ignored.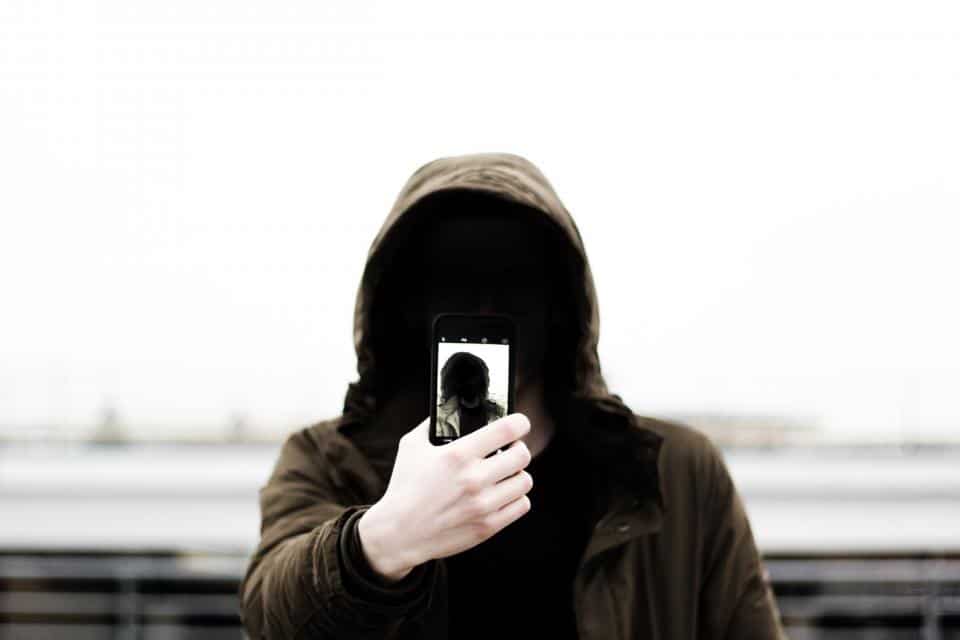 Mistake #2: Also obvious- posting a photo of anything but yourself

Your dating profile photo should be of you. Period. That photo of Brad Pitt? Not funny. That photo of Pikachu? Pretty creepy. Profile photos of anything but you haven't been cool since the cartoon profile photo trend of 2010. No older woman will want to talk to you if your profile photo is of anything or anyone other than yourself- even if Snoopy is also her favorite character in Charlie Brown. Do yourself a favor and just post a photo of yourself – any photo of yourself – to avoid immediately being written off as creepy and weird.
Mistake #3: Women in the photo
No tuxedo, good hair night, pearly white smile, or golden island tan will make that photo of you and your ex-girlfriend attractive to older women on dating sites. Older women see you flaunting a past romantic connection in your dating profile photo and immediately assume you aren't looking to connect with them and will rule themselves out for you.
Have a photo of you and your sister on vacation? Crop her out. Just because she isn't your ex-girlfriend doesn't mean that anyone else will be able to tell when they're looking at your dating profile. Avoid scaring potential older women away by ensuring all your dating profile photos are female free – regardless of who the women in the photo are. Avoid the big mistakes can be even more important than following our tips for getting the most out of online dating.

Mistake #4: Posting a group photo
When older women on dating sites see dating profile photos that are two, three, or more guys in one photo a few things are almost guaranteed to run through their mind:
       Which one is he?
       Apparently if I date him then I'm going to be dating them all.
       Is he actually the cute one of the friend group?
Your dating profile photo is your opportunity to show off how attractive you are. When you post group photos you're immediately creating competition for yourself by showcasing your boys by your side.
Remember, older women are busy! Especially if you are using any of the dating sites with the best odds of meeting cougars you need to make it as easy as possible for her. Do her a favor and include at least one or two solo shots.
Mistake #5: Posting a poor quality photo
In 2009 when the best digital cameras were shooting in 2 mega pixels, a blurry photo was acceptable. Today, you can watch John Wayne movies in 4K and see the flicks of ash flying into the wind off of his cigarettes- your phone takes photos in 4K, and chances are your dream older woman is looking at your dating profile with a high-definition screen.
Don't post blurry photos. Don't post pixelated photos. Don't post photos with poor lighting. Don't post photos where you're so far away you can barely make out if you're sporting a smile or a frown. Make sure your dating site profile photo is clear, well lit, and shot on the highest quality photo shooting device you have.
Mistake #6: Posting an old/outdated photo

There are a lot of mistakes guys make when dating older women and this one will slam you after you've put in all the work of bantering and getting to know an older woman on dating site electronically. Picture this: you finally meet the older woman of your dreams in person and instead of a sly smile, fireworks in her eyes, or flames in her chest- you see disappointment, confusion, and frustration.
If you're using an outdated photo on your dating profile that doesn't really look like you anymore you are not doing yourself any favors when it comes time to actually meet an older woman in person. It may be tempting to post the photo of your workout body that you haven't had in years. It may seem like you'll attract older women with a photo of you with a beard even though you've been clean shaven for months- but don't do it. Make sure your dating site profile photo is an accurate and honest depiction of who she's going to see when she finally meets you.
Mistake #7: The fishing photo
This is self-explanatory. Unless it's a 90 pound tuna you caught off the side of a boat when you were captaining a ship off the coast of Africa- don't post your fishing photos. The 6 inch bass your three-beer-buzzed Dad said was a great catch will not help you catch an older woman on a dating site.  If you're trying to communicate that you're an outdoorsy kind of guy- choose a photo of you at the peak of a mountain or one of you on a speedboat. Save the fish photo for the boys.
Mistake #8: Not getting a second opinion before posting
If you have a friend that is a girl, a sister, or a roommate's girlfriend that is always hanging around, ask them for their opinion on your dating profile photo. Men often mean well, think they look great, but simply don't understand what women are looking for on a dating profile site. By asking a woman her opinion on your photo, you are collecting honest feedback. If she hates it – it probably isn't going to work. If she loves it, you've probably got a good one.
Mistake #9: The shirtless mirror selfie
This is the single greatest mistake any guy can make on a dating profile site. Never- I repeat- never take a shirtless mirror selfie to use as a dating profile photo. There are infinite reasons why this is a terrible decision, but I'll only lay out a couple for you. The first reason is that it doesn't make you look smart, or intelligent. Women see the shirtless mirror selfie and often see a guy who thinks his abs are the only thing women want in a man. The second reason is that you probably aren't as ripped as you think you are. Women, just like men, have access to a world wide web full of photos and videos of guys that have a better physique than you- so don't rely only on your semi-toned tummy for success. The third reason is that lighting in bathrooms is typically terrible, so there's no way you've created a quality image of yourself.  If you're trying to communicate you're fit- try posting a flattering photo of you playing a sport instead.
Save
Save