Surprising Facts About Your Facebook Relationship Status
By: Elizabeth Marie |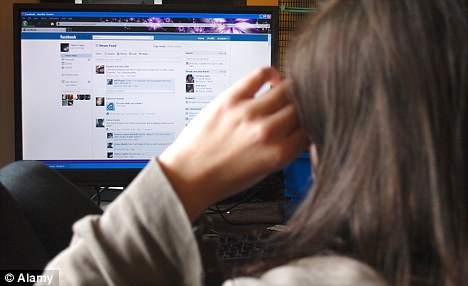 I think it's crazy how serious so many of us take our Facebook relationship statuses. Ohhhh yes, I say "us" because I'm woman enough to admit that when my boyfriend and I became "official", I actually brought up our Facebook relationship status in a conversation…as in-when did he plan on changing his?
My opinion is that you should change your status when you're completely secure in the relationship and you are BOTH ready to go public with the end of your singleness. Often times, one person has their hand ready and waiting to click "in a relationship", while the other person isn't so sure he wants his entire social network to know that he's off the market.
But come on, you know if you're in a serious relationship or not. And on the flip side, you know if you're just casual dating, or seeing more than one person and not ready to make the leap on FB. While changing a status might make you feel good in the moment and breath a sigh of relief that you aren't single anymore, it won't change your relationship if it sucks. Get clear where you stand in real life before you start to bring technology into it.
Just for fun, I found some interesting data on Facebook relationship status changes. Something seems to happen around the Holidays!
February 14: 49 percent more new relationships than break-ups (Cupid is working hard on Valentine's Day, obviously!)
February 15: 22 percent more new relationships than break-ups
December 24: 28 percent more new relationships than break-ups;
December 25: 34 percent more new relationships than break-ups.
But the biggest day in Facebook relationship status changes is…drumroll…April Fools Day. Apparently there are lots of jokers out there who think being in a relationship is the funniest thing ever. But, alas, it wasn't meant to be-April 2nd is day with the highest number of break-ups on Facebook. Sad news! 🙂
Another fun fact? The most changes occur from Sunday-Tuesdays. Meaning that after a weekend of romance, we all rush home to change our relationship statuses, some quicker than others.
What are your thoughts on Facebook relationship statuses?
When do you think you should change them?