Valentine's Day Gift Guide 2012
By: Elizabeth Marie |
Conversation hearts, a dozen roses, a box of chocolate…if you think these Valentine's Day gift ideas are boring and meaningless, we're right there with you!  Plus, Valentine's Day gifts aren't always that easy to figure out…just like your dating status.  Here are a few ideas for wherever you lie on the spectrum of love-from what to get that guy you're casually seeing, to the present for your longterm girlfriend or the best gift for your crush who doesn't even know you're alive.
Wakey, wakey…heart eggs and bacon!  Suppose you are lucky enough to wake up next to your Valentine on Feb 14th, and you want to make them a delicious breakfast to show your love.  Nothing says I Love You more than heart shaped eggs, obviously and this love heart egg shaper makes it easy.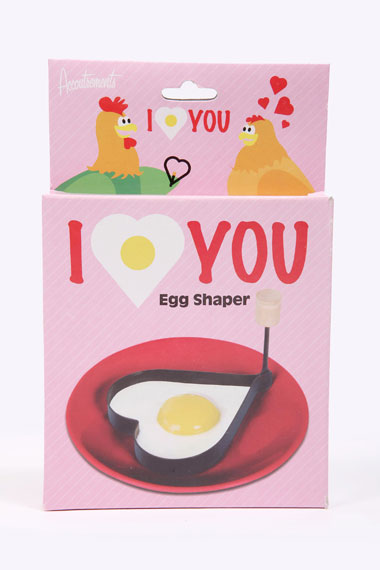 The Art Of Kissing can be used a few ways-1. Consider it a gift to your self if you need to brush up on your kissing skills before the big day, or 2. Give it to someone who needs assistance in the kissing department and offer to help them practice.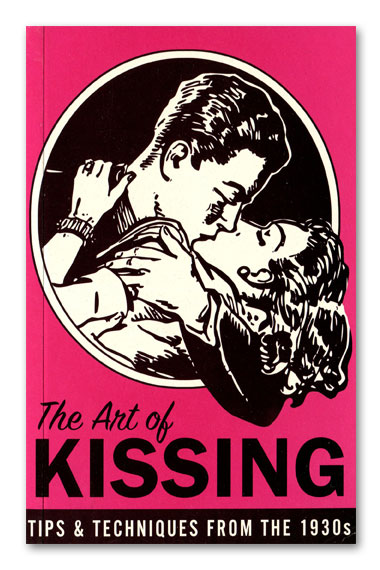 Want a creative way to tell someone you're crushing on them?  Check out this updated version of Cupid's Bow and Arrow-the Love Catapult!  How could anyone resist a bunch of mini cupids flying at their face…and guns are SO romantic, right? 🙂  Bang, bang!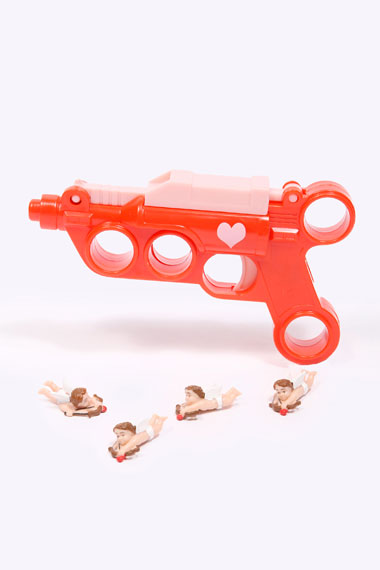 Who needs a real boyfriend when you've got the Magic Frog Prince?  Apparently, just add water and he turns from a green little frog to a handsome young man…voila!  Now, if only dating in the real world was so easy…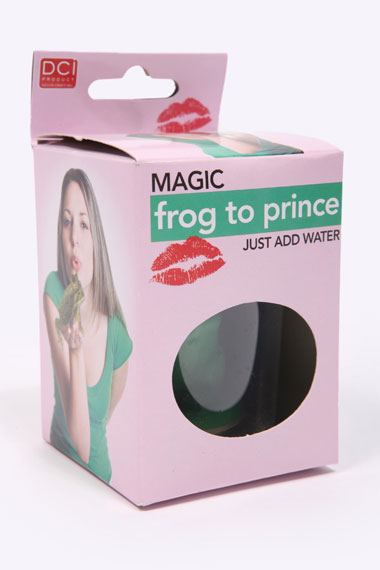 If you are in a relationship, Valentine's Day is the perfect excuse to spice things up.  Leave one of these Sexhilariation Stickers somewhere your love will find it in the morning-give him (or her!) something to think about all day long! Meow.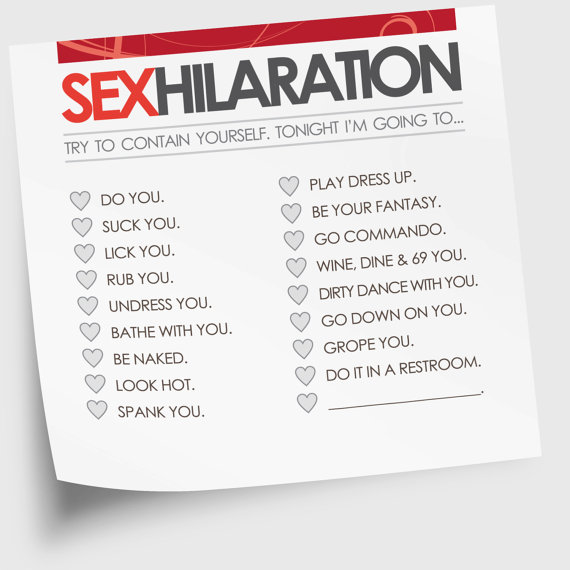 Jewelry is always a hit on Valentine's Day but what if you aren't ready to shell out diamonds and pearls, and want to keep things a bit light?  Handcuff jewelry is not only a little tongue in cheek, but it's just edgy enough to wear without feeling like you're engaged. It definitely still conveys a message, though.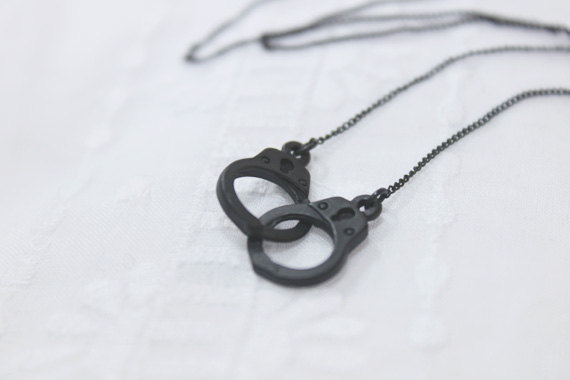 Whether you're single, casually dating or in a serious relationship, I think we all can agree that the best way to celebrate V-day is with a bottle of bubbly!  Might I add-this is especially fun if you're single!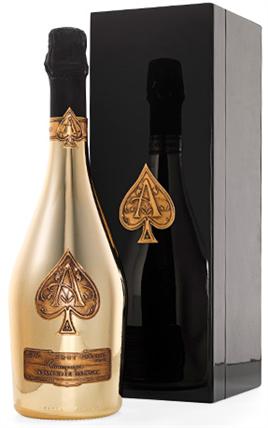 Are you dating a sentimental or girly girl?  Some of you men out there might not appreciate a gift like this, but most women will.  Cutesy, decorative letters spelling out a multitude of sweet sayings-the you and me is my favorite-will definitely bring a smile to her face.  And hey, if it doesn't work out she can always just chuck them under the bed.
What about the gift that is for both her AND him?  I'm talking about lingerie of course-she'll feel pretty with it on, and he'll have fun taking it off.  There are tons of styles (from demure to…diiirrty) and lingerie is definitely the gift that keeps on giving.  I like this babydoll from Gilda and Pearl.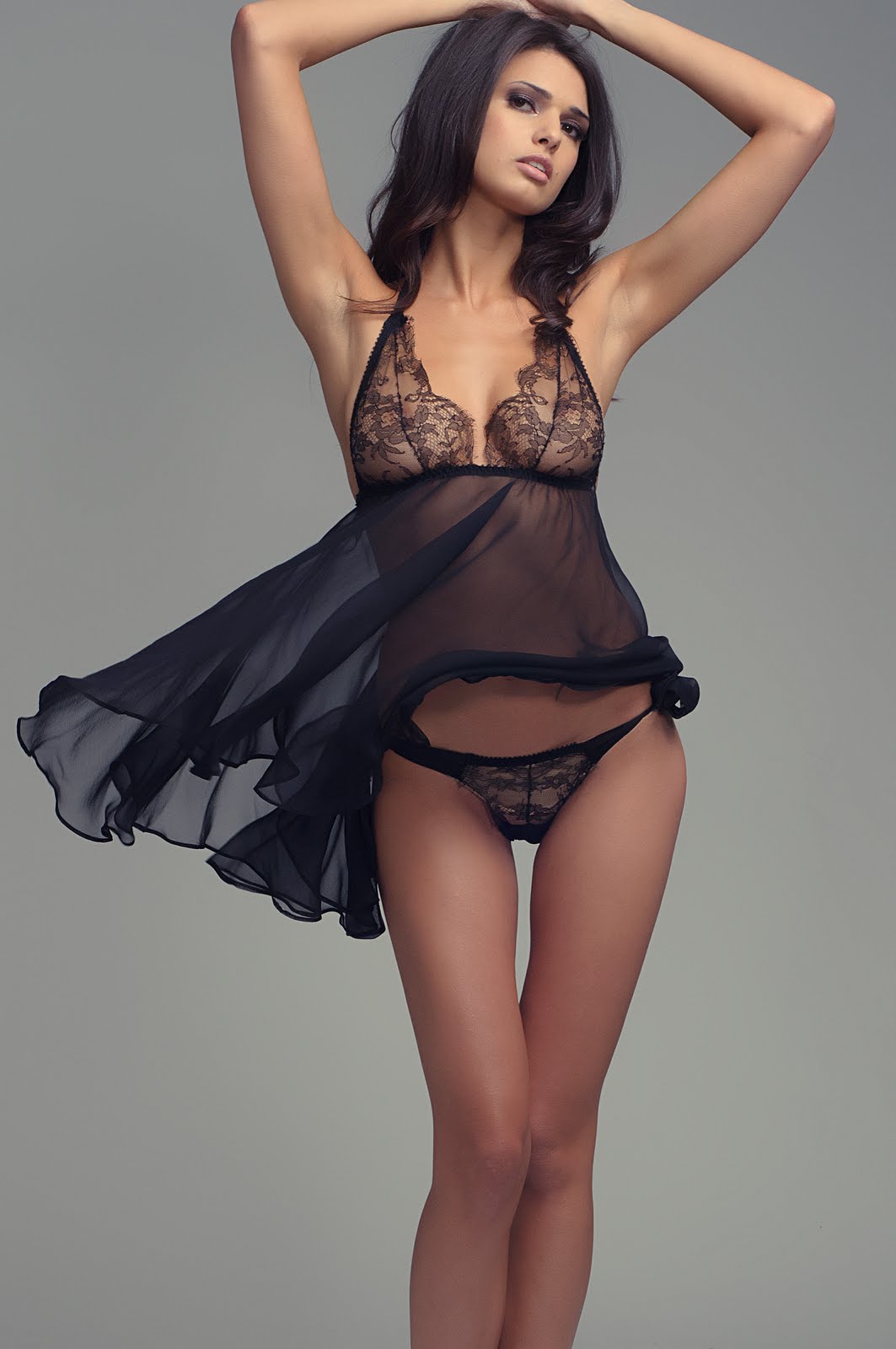 Ok, so we've got lingerie for the ladies to wear…but what if a guy wants to slip into somthing more comfortable?These Jedi Bathrobes fit the bill perfectly!  So sillMay the force be with him!