Resolutions for 2012: The Online Dating Edition
By: Jenn |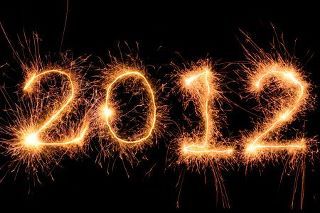 As someone who balks at the idea of introspection and self-reflection, it's not surprising that I'm not a devout Resolution Maker. I know my resolutions to work out more and be more patient and finish painting my apartment aren't going to happen, so I don't even bother making these false promises to myself. I do, however, like the feeling that come January 1st, we all get a clean slate. We get to make 2012 the year that we make things happen and 2011 becomes a year of memories. We get to start new things and change the way we do old ones. In 2011, I gave online dating a shot and I learned a lot, and now in 2012 I'm going to approach things a bit differently.
Be more me.
I think I did an okay job with my Match.com profile this year, but it could be improved. I want my profile to be as much of ME as possible, so if a friend were to read it they would wholeheartedly approve. This means sharing more about who I am, but also more about what I want from a partner and a relationship. I think online dating profiles can be dull and repetitive, and I want to make sure I seem as interesting on screen as I do in real life.
Be more honest.
There were a few times this past year that I could have been more up front and honest about my interest with the men I went on dates with. I need to trust my instinct more and only invest my time with people that I really feel a connection with. There were definitely a few second dates that didn't need to happen, but I talked myself into giving it another shot. I'm also reluctant to cut things off completely, which I need to work on.
Be more discerning.
On one hand, I think online dating is the perfect opportunity to take risks in who you go out with – maybe someone doesn't appear to fall into your "type" category, but they may end up being a perfect match for you and it's worth taking that risk. On the other hand, as adults we have a pretty good sense of who we are compatible with. Putting looks and superficial (though important) things aside, I know I'm attracted to men with confidence and ambition. I have both of those things and want a partner who does also. I'm going to focus on filtering out men based on values, rather than dismissing someone based on what type they appear to be.
Are you tackling the online dating world in 2012? What are your strategies for success this year?