Leave Us a Review and Be Entered To Win a $50 Visa Gift Card!
By: Elizabeth Marie |
Your feedback is needed, friends!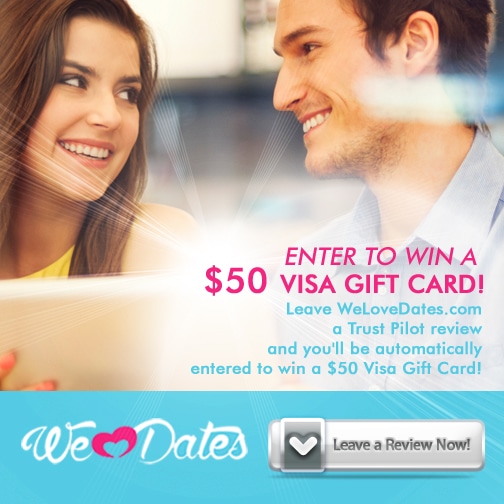 Here at WeLoveDates we aim to provide the best online dating services and dating advice blog anywhere on the web! This is where you come in. We want to hear from you! We want to know what you honestly think about our site and blog – what areas we knock out of the park and also what areas need some improvement. Your feedback is super important to us! Leaving us a review is quick and easy, and we'd so appreciate you taking time out to share your thoughts on our site! Plus, when you leave us a review (which takes all of 30 seconds) you get the chance to win $50!
When you leave a review, you'll automatically be entered to win a $50 Visa Gift Card, and who knows, we may choose more than one winner! You'll be notified via the email you use on Trustpilot if you're our lucky winner.
Thank you in advance for helping us improve our site!