One on One With Mature Dating Expert April Braswell
By: Elizabeth Marie |
April Braswell is an award-winning Matchmaker and Dating Coach for relationship motivated women and men after 40 and 50. She is the Dating Expert columnist for Midlife Singles at DatingAdvice.com and speaks at conferences and leads conferences throughout the US. April was kind enough to answer some of our questions about all things mature dating and online dating. See her answers below!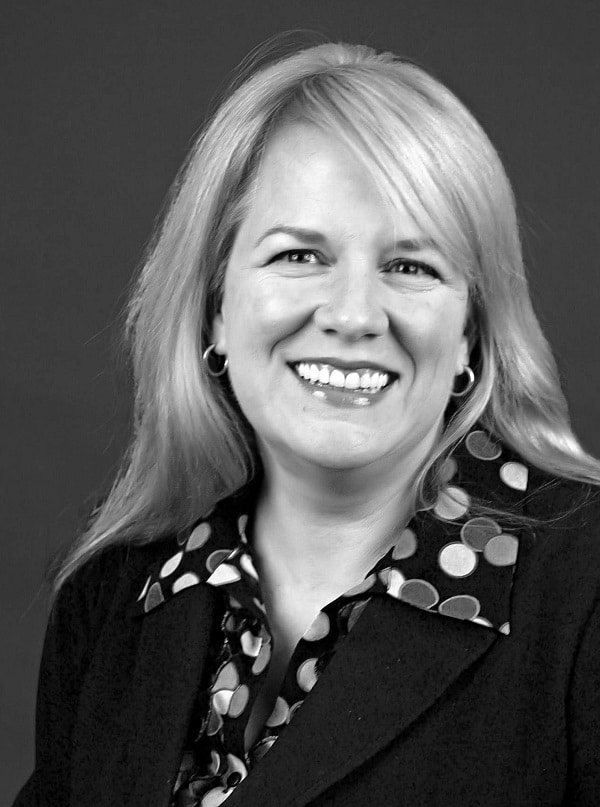 1. What is the dating mistake you see mature women making? And men?
Thinking that what they did when they were 22 years old is the same way to approach dating now. You can't dress and behave like a 22 year old after 40 and 50 years old. The good news is, while you need to make more of a concerted effort look good, you can also relax a bit more and be a real person. Singles past 40 and over 50 aren't looking for "Looking Good On Paper" like those who have never been in a real life long term relationship seek.
2. Let's talk first date fashion! What is the perfect outfit for a woman to wear on a date? And a man?
Ladies, accentuate your feminine charm by wearing a dress or skirt. However, keep it classy sexy. You want to look alluring not hoochie mama.
Guys, she'd love to see you in a sports jacket or a blazer. Depending on where you live in the country, you might wear a spiffy shirt open collar or with a tie. Some ladies are vetting that a man knows how to dress for special occasions when needed to on the first date. No necktie might be a hurdle. I always suggest, spiff up more than you might think to do, because in all likelihood, she dressed up. She breathes a sigh of relief. Your spiffing up just a bit will actually put her at ease with you.
3. What is your ideal dream date? Can be near or far, extravagant or a cozy evening at home.
My partner and I both love world travel and trying foods we've never eaten before. I'd love to be somewhere in a foreign country, candle light, and tasting totally new flavorful dishes. His request is for Thailand, so it just might be there!
4. What is the worst pickup line you've ever heard?
I'm from the Northeast United States and went to college in one of the multitude of colleges in Massachusetts. Over weekend mixer cocktail parties freshmen guys would ask me once I said I was from NJ, "Oh yeah? What exit?" like it was the wittiest line ever. I grew up in beautiful Princeton and Lawrenceville. Not all of NJ looks like the roundabout at the Newark airport or the NJ Turnpike. The PUAs recommend this kind of cockiness. It just turns off beautiful woman with brains, class, and a good sense of self-worth. #yawn
5. Dating can really take a toll on your confidence! Do you have any tips for single women over forty who are starting to feel like they may never find love?
Start from your heart and a good sense of self-knowledge. Value yourself first, appropriately, so that the number of 3rd dates you make it to does not become your litmus test for your confidence. Check out a good coaching club with a coach like me so you get the ongoing encouragement, cheerleading, strategy and support you need. Not all your girlfriends might be looking for love or doing so in a positive way that's not denigrating men. A coaching club group not of all your buds can help give that to you even if a few of your GFs are grousing, "All the good ones are taken!" or "All guys are jerks."
6. Describe the worst date you've ever been on! Don't worry, you don't have to name names!
It's the date that never was. He showed up stoned to pick me up at my flat. I went with him to the coffee shop 2 blocks away to explain to him why I would not get in the taxi and go on a date with him. To add more flourish from the depths of dating nadirs, he wrote a sprawling script "poem" on a large scroll of paper and left it at my front door. My sister and I still just laugh about it now.
They say you have to kiss a lot of frogs before you find your Prince, like I have twice in a lifetime, but I say, "Why even go on the date with a frog? Date men instead and look for their marvelous attributes. You'll have more fun!"
7. Who is your celebrity crush?
I'm in love, so I don't really have one. I mean, Wayne Brady had his chance when I attended his Vegas show right after his divorce, but I'm already taken off market now.
8. 5 items every woman should have in her handbag?
1. Enough cash to get herself home.
2. Her cell.
3. Lipstick – I'm still bereft over the demise of Nat Robbins because of the Vitamin E content in their lipsticks.
4. Altoid Smalls Breath Mints – I LOVE the minis. They dissolve so quickly to freshen your breath, and there's no sugar.
5. House keys where you can get to them easily in the dark.
9. Sex on the first date-yay or nay?
I am not a prude by any means. But if you have sex on the first date, it wasn't a date, ok? It pretty much kills any possibility for developing a relationship together. Both men and women want to be desired for who they are, not just their combination of cool body parts.
10. What should a woman do if the man she's dating begins to "ghost" — stops calling, cancels plans, etc?
Who? I mean, you're dating a few men before for awhile before you agree to commitment and exclusivity, right? So if one of them falls off the radar screen, let him. Just focus your mental and emotional energies of dating the others.
Go to a dance. Attend the Saturday night wine tasting event. Take a dance workshop. Join a hiking club and attend the singles group of a local faith community. If he resurfaces and phones, well, if you're still single, listen to him. Maybe his sister was sick or he had to go out of town on business. Maybe he was trying to decide how attracted he is to you and if cross two bridges each weekend to get to date you is worth it to him. Until you two agree specifically you're in a "relationship" you just agree to one date at a time. No skin off of your nose. You've got way better things to do.
If he cancels plans, just don't give him your prime time dates of Friday and Saturday nights again for awhile. He has to re-earn them and your trust. He might not be able to re-earn his prime position. His cancelling plans short of his grandmother is dying across the country, usually is a red flag of slipperiness, a man just not ready for a real relationship. Let him go and be grateful you discovered this now.
For more from April, connect with her on Google+ and check out her midlife dating column on DatingAdvice.com.