One on One With Breakup Coach Laura Yates
By: Elizabeth Marie |
Laura Yates is a London based breakup, relationship and confidence coach, writer, speaker and mentor. Basically, she's the girl you'll want by your side if you're going through a heartbreak. Laura's work has been found on Thought Catalog, Female First and Digital Romance, among others and her past clients rave about her compassionate coaching services. Laura was kind enough to answer a few of our questions about all things dating, love and of course, heartbreak.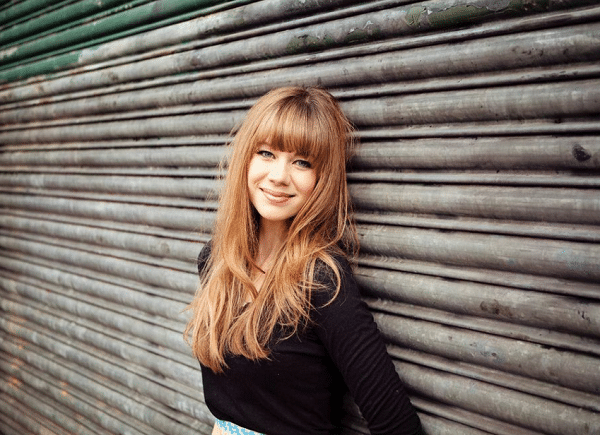 1. What is the dating mistake you see women making? And men?
When it comes to women, I think we do have a tendency to over analyse everything! We question what it means that he said this (or didn't say!) and what that text meant. Instead of just relaxing into it and enjoying it at the time, we get too caught up on what the ultimate outcome might be. As for men, well, sometimes they can be very indecisive when it comes to arranging the date or all the effort goes out the window after the first date. I know a lot of women who have had great first dates and then feel slightly disheartened when the next date suggestion is going round and watching TV on the sofa. And then the same again on the 3rd date! All that is lovely when you really get to know someone, but we do appreciate a bit more forward thinking in the first stages of dating. That doesn't mean expensive either – it's the thought that us women really love more than anything and what helps woo us.
2. Let's talk first date fashion! What is the perfect outfit for a woman to wear on a date? And a man?
Well, it depends on the venue. For women, I'd say wear something that that makes you feel confident but also something that you're comfortable in and that reflects your sense of personal style. If you know you struggle to walk in those 5-inch heels, no matter how smoking they look on you, you'll be spending more time fretting about falling over, or in pain! My go-to is smart jeans and a nice top for a pub or day date and a dress and heels if somewhere a bit more swanky. A subtle flash of skin doesn't hurt either but keep it classy!
For men, you can't go wrong with classic smart/casual. It's more important that you wear something that fits you well, suits you and that you feel confident in rather than worrying about trends or labels. I personally love a guy in nice jeans, a smart t-shirt or shirt and blazer. Oh, and good shoes! If you have a distinct personal style then go for that definitely, but just make it date appropriate so it shows you've made effort – that goes for women too of course.
3. What is your ideal dream date? Can be near or far, extravagant or a cozy evening at home.
We might as well go big on this one! I'd love to be whisked off to New York. A bit of sightseeing, shopping, champagne, Broadway show – all in style of course! That'd do nicely!
4. What is the worst pickup line you've ever heard?
Actually, the one that stands out the most wasn't the pick-up line itself but what came after it! The man in question asked for my number but then proceeded to rant at me that he was sick of taking girls numbers that never then responded to his texts or calls and that he bet I wasn't actually going to go out with him if he did take my number! He ruined it before he even gave himself a chance!
5. Dating can really take a toll on your confidence! Do you have any tips for single women who are starting to feel like they may never find love?
It's so important to not get into that negative mindset (as it will show and you'll be in danger of coming across as a Debbie Downer or desperate) so make sure you don't get obsessed or consumed solely with dating. Spend time filling your life with hobbies or activities that you love to do and things that enable you to grow as a person. Set yourself challenges and try new things. Push yourself out of your comfort zone – this is a brilliant way to build confidence. Spend time around people you feel great around. Widen your social circle. The more happy and energised you are in your life as a whole, this then creates an inner confidence that will radiate through when you are dating.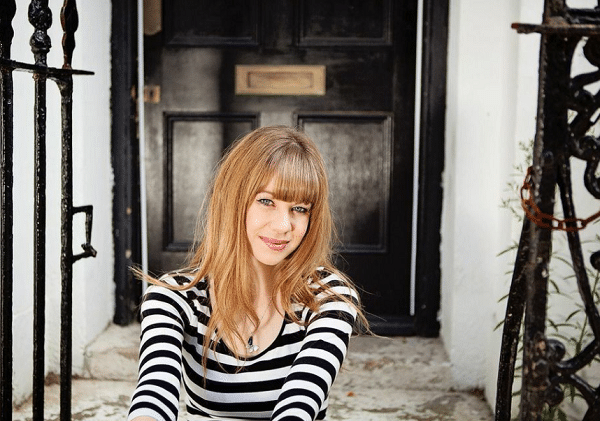 6. Describe the worst date you've ever been on! Don't worry, you don't have to name names!
Haha! Well, I went on one date where the guy spent the whole time either talking about himself or completely insulting or criticising me, my job and anything I mentioned to him really. It was awful. Needless to say, I cut the date short!
7. Who is your celebrity crush?
Ooh, I have a few! If I were to narrow it down to just 3 they would have to be Jason Gordon-Levitt, Patrick J. Adams and Ian Somerhalder.
8. 5 items every woman should have in her handbag?
Money, favourite lipstick, deodorant, mirror, phone. There are many others I can think of too, but I'd say they're the main items!
9. Sex on the first date-yay or nay?
Personally I always think it's better to leave a first date with them wanting more. Don't give away everything too soon as it creates a sense of mystique and intrigue. I do know a few people who have though and it's evolved into a great relationship. I think it just depends on how you feel at the time and what you feel is right. Generally though, I would say bide your time because it's important to build up that emotional connection with someone first. But one thing I don't advise is stating to your date that you're not sleeping with them until…(insert time here). It will immediately make them feel uncomfortable and on-guard!
10. What should a woman do if the man she's dating begins to "ghost" — stops calling, cancels plans, etc?
Move on! We can make so many excuses as to why this happens. The cold, hard truth is if they've stopped calling, texting or keep cancelling, they've lost interest. The more time you spend over-analysing it the worse you'll feel. So draw a line and move onto someone who is a better fit for you.