One on One With Simone Katerine of SkinnyDip.com
By: Elizabeth Marie |
If you've been reading the blog for any period of time, chances are you're familiar with one of our very favorite writers, Simone Katerine of the incredibly popular blog Skinny Dip. She was recently chosen as "Vancouver's Most Eligible Bachelorette" and has written tons of articles for us over the years. We are so happy to have the chance to interview Simone on all things love and dating. See her answers to our questions below!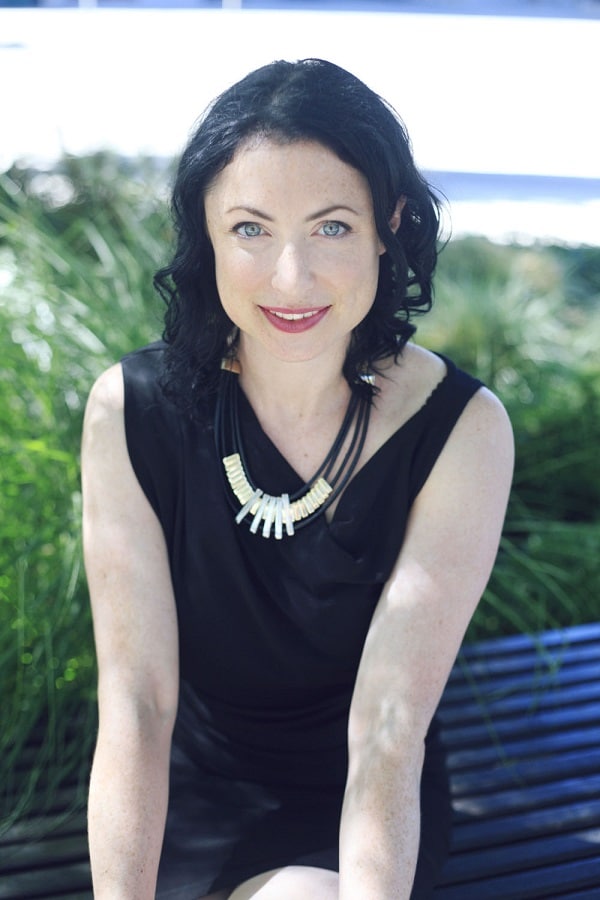 1. What is the dating mistake you see women making? And men?
There's a quote by Maya Angelou that says, "When someone shows you who they are believe them; the first time." I feel like both men and women waste so much time going after people who are clearly sending signals that they don't really want to be with them. We get so caught up in the idea of the potential of a situation that we ignore what's happening in front of us. As far as I'm concerned, there's no such thing as "mixed signals." Whether it's the guy who only returns your texts some of the time, or the girl who is always bailing on plans, actions always speak louder than words. It's our responsibility to pay attention & listen.
2. Let's talk first date fashion! What is the perfect outfit for a woman to wear on a date? And a man?
Your first date attire should make you feel confident and sexy, while still comfortable and not overdone. Usually I like to wear a flattering dress with either a pair of heels or ankle boots (depending on the season) + my favourite black leather jacket. I'm also a fan of subtle but statement making jewelry, so I rarely leave the house for a date without my Marc Jacobs bangle and/or one or two of my favourite necklaces or rings (they make great conversation pieces!) Also, red or berry toned lips are a must. For guys, I'm a fan of keeping things simple. You can never go wrong with a nice pair of jeans & a button down.
3. What is your ideal dream date? Can be near or far, extravagant or a cozy evening at home.
To be honest, I'm not picky about location – it's more about who I'm with. So, basically anything that involves lots of witty banter, chemistry & good wine.
4. What is the worst pickup line you've ever heard?
Ah! There are so many. Years ago, a guy asked me "Do you like Polish sausage?" when he found out I have Eastern European heritage. #FAIL.
5. Dating can really take a toll on your confidence! Do you have any tips for single women who are starting to feel like they may never find love?
My Mom has this saying: "Build a happy life for yourself and eventually you'll attract someone who has done the same & you can share a happy life together." If you're feeling burnt out by dating, this is the perfect time to fall back in love with your life & do things that make you feel good. Take that yoga class you've been dying to check out, learn Spanish like you've always wanted to, take that trip to an exotic location, spend time with people that you love – do whatever you need to do to make you feel happy and fulfilled on your own. Like attracts like. Love has a funny way of popping into your life when you're busy being awesome.
6. Describe the worst date you've ever been on! Don't worry, you don't have to name names!
Years ago, I went on a "dinner date" with this guy who worked in the same building as me. However, when it was his turn to order, he just asked for a water, adding "I'm kind of broke right now, so I ate before I came." After, we went to a movie and insisted we share a drink – despite barely knowing each other. Needless to say, there wasn't a second date.
7. Who is your celebrity crush?
Daniel Craig and Idris Elba. Two very different but sexy men!
8. 5 items every woman should have in her handbag?
My first date essentials:
1. Phone (with the # of a good friend to call if things go awry!)
2. A lipstick or lip gloss that you absolutely love.
3. Lip balm.
4. Tide-to-go pen (to fix spills/stains on the go)
5. Condoms (because being safe & prepared is sexy)
9. Sex on the first date-yay or nay?
I think it totally depends on the people involved and how comfortable they are with each other. It's 2014, and if you both want to have sex – go for it.
10. What should a woman do if the man she's dating begins to "ghost" — stops calling, cancels plans, etc?
Keep her options open! If you're not in a committed relationship, this is the perfect time to say yes to other dates and see what else is out there.