Outside Online Dating – Where Else to Meet People Online
By: Jenn |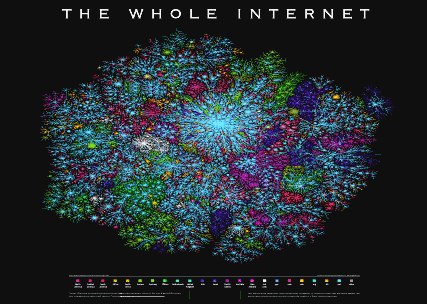 {via}
We all know that online dating sites provide a forum for people to meet prospective mates on the internet. But there are plenty of other social forums to be found online that are teeming with potential dates.
Twitter
Twitter is my go-to social media outlet of choice. It's great for keeping in touch with friends and acquaintances, and with roughly 100 million users, it's bound to be full of singles in your area. Twitter has a low buy-in; it's easy to follow someone and the very nature of the service makes it normal to interact with people you don't already know. I've had drinks with plenty of people that I met through Twitter, and even found some good looking ones!
Blogging
Sharing your life stories and passions and fears with the internet can be intimidating, but it can also be rewarding. Blogging allows you to write things down that you would otherwise not be able to articulate or share with people. It also gives readers a glimpse into your inner thoughts and who you are as a person, and while you are by no means only what you blog, I've found that people are incredibly honest on their blogs. Whether it's WordPress, Blogger, or Tumblr, there's a site out there where you can speak write your mind and people will invest time in getting to know you.
Online Networks
There are online networks for everything these days. Social networks extend far beyond Facebook and MySpace – there are now platforms that allow you to host niche networks for mommy bloggers, sports fans, politicos, or Kelly Clarkson lovers. I met a boyfriend on one such network – Twenty-Something Bloggers – and after getting to know each other through our blogs and Twitter, we took things offline and ended up dating for nearly a year. It's a great way to find other people with similar interests.
Forums
Similar to these niche social networks, forums provide opportunity for discussion around common interests. Whether you're participating in a video game forum, a cooking forum or a John Hughes tribute forum, there are going to be plenty of people who share your interests. Taking the time to get to know the person who leaves the witty and insightful comments could lead to your next love interest!
Where else do you meet people online?