One on One With Nixalina of Sex & London City
By: Elizabeth Marie |
Nixalina is the beauty and brains behind Sex & London City, one of the UK's most popular dating, fashion and beauty blogs. Sex & London City just won Cosmopolitan UK's 2014 Blog Award for Best Sex and Relationship Blog and Nixalina is the brand new resident dating vlogger for Metro UK. So, it's safe to say she knows a thing or two about this whole dating game! Nixalina was kind enough to answer a few of our dating, fashion and beauty questions–let's get started!


1. What is the dating mistake you see women making? And men?
Being too keen too quickly. It is so difficult when you're in the throws of a new potential but you have to curb your emotions at the beginning. I always fall foul to this so I totally get it but, when you're too keen too quickly it has the adverse effect on the other. You come off as desperate rather than sweet! And it absolutely works the other way round too – when guys text me all day every day I see them more as an annoyance rather than someone I want to call. If you give the relationship room to breathe, it has more chance of surviving.
2. Let's talk first date fashion! What is the perfect outfit for a woman to wear on a date? And a man?

Women should go classy and feminine but with sexy undertones. Don't be too obvious and stick to the rule – legs or boobs out, not both. Figure hugging skirts or dresses will always show off your female curves, which is what men look for. And heels add that extra touch of class and sophistication. But I guess, more importantly, go with what you're comfortable in and what suits the venue. I don't really like guys who rock up to dinner with a baseball cap on and trainers – I like to see some effort being made for me.
3. What is your ideal dream date? Can be near or far, extravagant or a cozy evening at home.
Honestly? If I can say far, I'd like a guy to get me on the Eurostar and take me to dinner in Paris on the Champs Elysee followed by a night boat ride down the river to watch the Eiffel Tower light up at night. Too much??? Maybe I'm too much. 😉
4. What is the worst chat-up line you've ever heard?
"I may not be good looking but I promise you I'll make you squirt in my face".
Yah…genuinely said that to me. Barely spoke to the guy. Wished I could unhear things afterwards.
5. Dating can really take a toll on your confidence! Do you have any tips for single women who are starting to feel like they may never find love?
*sings loudly* Let it go… Let it goooooo!! No seriously, the best thing to do is not put any heavy weighting on it in your life. To have a chilled out perspective will make you more attractive anyway, and with the laws of attraction you'll get back positively what you offer out positively. In true gangster style 'forget about it' and it will come!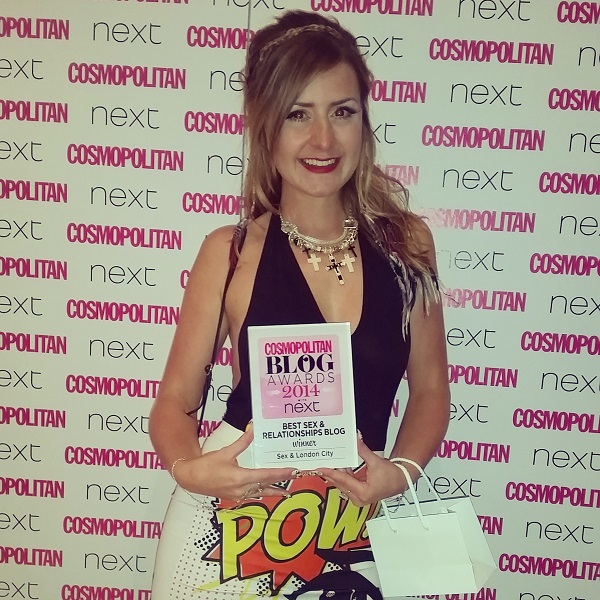 6. Describe the worst date you've ever been on! Don't worry, you don't have to name names!
With an unemployed twenty something bum. He inspired my '10 Things I Hate About You' article. Read it and you'll understand why!
7. Who is your celebrity crush?
Leonardo Dicaprio. 100%.
8. 5 items every woman should have in her handbag?
Purse (obvi)
Red lipstick (for the swipe of confidence when you need it)
Phone (another given)
Mirror – if you have herbs stuck in your teeth, it's good to know about it
Tissue – in case the public loos are out (we've all been there!)
9. Sex on the first date-yay or nay?
NAY.
10. What should a woman do if the man she's dating begins to "ghost" — stops calling, cancels plans, etc?
Cut ties and leave….mirror his behaviour and do the exact same. This has happened to me many times and I assure you if a guy wants to see you, he will. If he wants to call, he will. Beginning to "ghost' means he's lost interest or found interest else where – whatever the reason just grab your dignity and get the hell out of there. You, of course, deserve someone who wants to see you.