The Best Free Date Ideas in London
By: Alicia Drewnicki |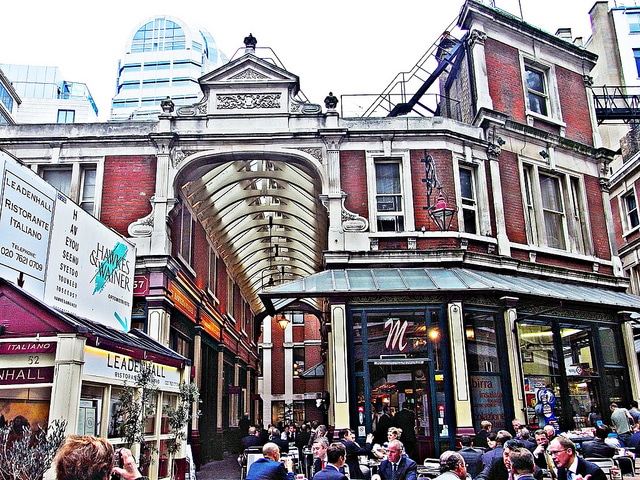 Rent, bills, taxis, trains and expensive drinks – London may be the city that 'has it all' but there's often a hefty price tag attached too. We've all been in the position where our bank balances aren't looking too healthy but we still want to go out and enjoy ourselves. If funds are low, but you still want to have a great time, WeLoveDates is here to help. Here are some of our favorite fun and free date ideas in London:
1) Films at BFI Mediatheque then a romantic walk along South Bank (Belvedere Road, South Bank, London SE1 8XT)
The British Film Institute has an incredible archive area called the Mediatheque. You'll have access to over 2500 of the world's best films, TV shows and documentaries – the perfect date option for film fans! After watching some old classics or new discoveries, why not step outside for a sunset stroll along South Bank? This is one of the most romantic areas to walk at night. Follow the route along the riverbank and you'll see The OXO Tower, Shakespeare's Globe Theatre, The London Eye, St Paul's and many of London's beautiful bridges illuminated at night including Waterloo Bridge, Blackfriars Bridge, Millennium Bridge, London Bridge and Tower Bridge.
2) Sunday Morning at Brick Lane Market (Ely's Yard, London E1 6QL)
Brick Lane market on a Sunday is buzzing! Stalls line the busy streets and if you're hungry you'll be able to sample everything from Morrocan tagine to Spanish paella to Italian ravioli and even Canadian 'poutine'. Why not grab a fresh coconut and sip its delicious water while you browse the stalls at the Sunday UpMarket at The Old Truman Brewery. Here you'll find jewellery, clothing, gadgets, artwork, freshly baked cakes and pastries and old vintage memorabilia. From flea markets to street stalls to food stands and street musicians – it's impossible to get bored at Brick Lane!
3) A day of Museum Hopping (Various Locations – South Kensington and Russell Square)
Most of London's museums have free entry, so why not spend a day museum hopping and learning something new? Get interactive with nature at the National History Museum or create a spark between you and your date at the Science Museum. If you want to learn about art and design, head to the Victoria and Albert Museum and to find out about ancient civilisation, go to the British Museum. Look out for the special 'museum lates' where your favourite places stay open after-hours, so you can browse with a glass of wine and have a fun-filled evening.
4) Leadenhall Market (Gracechurch Street, London EC3V 1LR)
Pictured above. If you want to visit an indoor market that's perfect for a rainy day, then Leadenhall Market is the one for you. The building was designed in 1881 and it's sheltered under an intricate and colourful Victorian glass roof. The shops sell everything from clothing to furniture to accessories and art work. There are also lovely street stalls selling food, flowers and crafts. If you're a Harry Potter fan, the Diagon Alley scenes in The Philosopher's Stone were filmed here, so take a romantic stroll together and enjoy the magic of this historic location.
5) Go for a Walking Tour with FreeToursByFoot.com (Various Locations)
If you spend most of your week on the Tube or in an office, it's time to plan a date on your feet! Free Tours by Foot is a fantastic company that offers name-your-own-price London walking tours. There's a huge variety of tours on offer – such as food tours, bike tours, night tours, pub tours, street art tours, East End tours and a Soho, Piccadilly and Chinatown tour. You pay whatever you think the tour is worth so there's absolutely no pressure, and the tours are designed to suit every budget.
6) Vauxhall City Farm (165 Tyers Street, London, SE11 5HS)
If you want to escape the fast pace of city life, without actually escaping the city, head to Vauxhall City Farm. It describes itself as 'a little piece of the countryside in central London' that's free to get in from Wednesday until Sunday. You'll cross paths with many of the farms famous faces including: Edward the pig, Trevor the turkey, Stinker the skunk, Pedro the pony and Tom, Ben and Jerry the alpacas. There's also a picnic area, a herb and dye garden and an ecology area.
7) Admire artwork at The National Gallery, The National Portrait Gallery, Tate Britain or Tate Modern (Various locations – Trafalgar Square, St Martin's Place, Millbank, South Bank)
Head to Trafalgar Square piazza and you'll find the National Gallery with famous masterpieces by Van Gogh, Cézanne and da Vinci. To see portraits of the royal family and other famous historical icons, go to The National Portrait Gallery. At Tate Britain you'll find both British and international art dating all the way back to the 1500 and for weird and wonderful modern art in a beautiful riverside setting, visit the Tate Modern.
8)The Photographers' Gallery (16-18 Ramillies St, London W1F 7LW)
If you're a fan of photography – this is a place that will mesmerise you! It's the biggest public photography gallery in London and has work by world-renowned names such as Robert Capa, Juergen Teller and Andreas Gursky. There's a great mix of contemporary and historical photography and lots of emerging talent for you to discover.
9) Watch Live Music at 'Ain't Nothin' But…' Blues Bar (20
 Kingly Street, 
London, 
W1B 5PZ)
Fancy seeing some of the world's best blues musicians play for free in a cool and quirky setting? Head to 'Ain't Nothing But…' Blues Bar near Oxford Circus. This dimly lit Kingly Street hideaway hosts blues jams, open mic nights and welcomes international performers who have toured all over the world.
London may be an expensive place to live but with this guide, you'll never be short of free activities to keep you and your date entertained…
Here are even more date ideas in London!
Image courtesy of Flickr.