LoveBeginsAt.com Launch Party- Wine and Laughs in Mayfair
By: Alicia Drewnicki |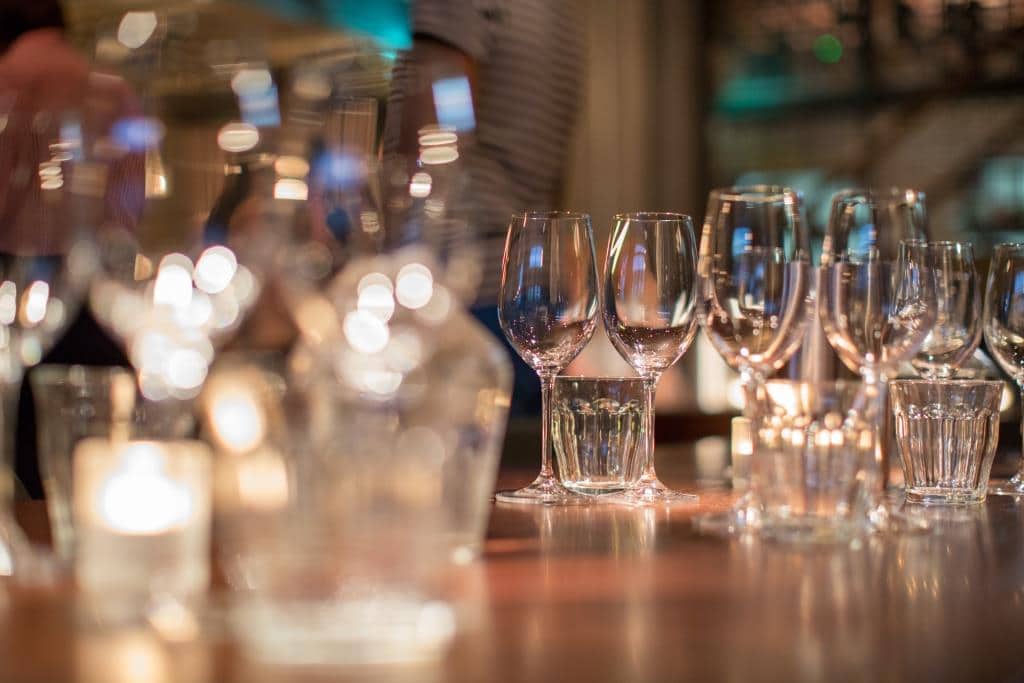 Dating can sometimes feel a bit daunting if you're over 45, but it doesn't need to be. LoveBeginsAt.com have launched a new series of social events that are especially designed for singles who are 45 and older.
Who goes to these events?
Whether you're a regular at dating events, have recently separated from a partner and have been off the dating scene for a while or are a complete novice to the 'dating world' – these events cater for everyone. The company believe that dating should reflect your interests, and bring together like-minded people in a friendly, fun and relaxed setting.
The launch event
I went to the launch event in London to get a glimpse of what these singles socials are like. The event was held at Wine Workshop and Kitchen on Maddox Street in Mayfair and I was escorted downstairs to a room full of people mingling, drinking and eating delicious canapes such as smoked salmon and salt beef crackers. Everyone was presented with a name badge and a glass of champagne, then given the chance to mingle during the first hour. What I liked about this was that it was an informal, pressure-free environment. There were no forced one-on-ones; instead just people chatting over a glass of champagne before the main event kicked off.
The exclusive wine tasting experience
The launch event was all about wine, so two very special guests were leading the wine tasting experience – Jonathan Ray who is The Spectator's wine editor and Jane Parkinson who is Saturday Kitchen's wine expert and also a highly established wine writer.
Everyone sat down at small tables with an equal number of men and women each side. People had the choice of where they sat, so there was no matchmaking or pressure to be paired off. I liked that there was time to mingle at the beginning as it meant if anyone had their 'eyes on the prize', they could sit themselves in a favourable position and also, if people came with friends, they weren't split up.
Caroline the sommelier began the wine tasting with a quick introduction on how to taste wine (giving tips on how to judge a wine through sight, smell and taste). An interesting fact is that 80% of taste comes from the fact we can smell, so this is why assessing the aroma of wine is so important.
Shortly after this, Jane and Jonathan took over for an evening of expert wine tasting guidance as well as humorous personal stories and tips on the best wines to order on a date. Jane began by telling us how champagne is an excellent choice for a romantic date as it not only conjures up feelings of luxury and decadence, but it's also very food friendly and there's a champagne for every course if you partner them correctly.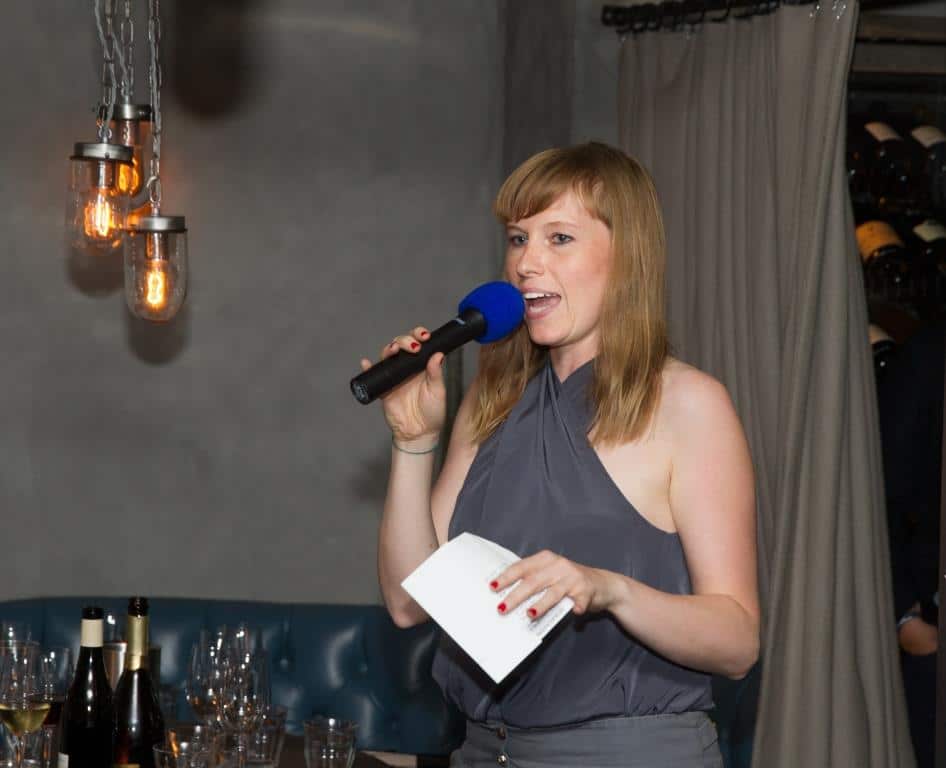 In addition to the champagne, there were two red wines and two white wines to try. Jane and Jonathan took it in turns to explain their choices of wine whilst everyone else listened and tasted the wines. There were some very amusing stories and anecdotes – and each wine had a unique twist on why it's ideal to pick during a date. For example, Jonathan told us that pinot noir is known as 'the heartbreak grape' as it's fickle to grow, prone to frost, rot and mildew and the grapes have very thin skin. Winemakers often complain about what a 'fickle mistress' this grape is as it's just so difficult to grow. As  Jonathan put it, this grape is 'very particular about who it beds down with', so you know you're getting something special if you choose a pinot noir.
Jane gave a very useful tip about choosing wine – suggesting it's good to choose a classic wine making country (for example Italy) but not a classic wine make, so you get better value for money. She also suggested that with red wines, the older the vines are, the richer and more complex the grape is going to be, and therefore the wine will be. With white wines, it's better to choose a younger vine so you have that vibrant, fresh, zesty taste.
With each different wine came useful advice on not only the wine itself, but the wine tasting experience, how to pair wine with food and how to impress your date with your wine knowledge and quirky facts.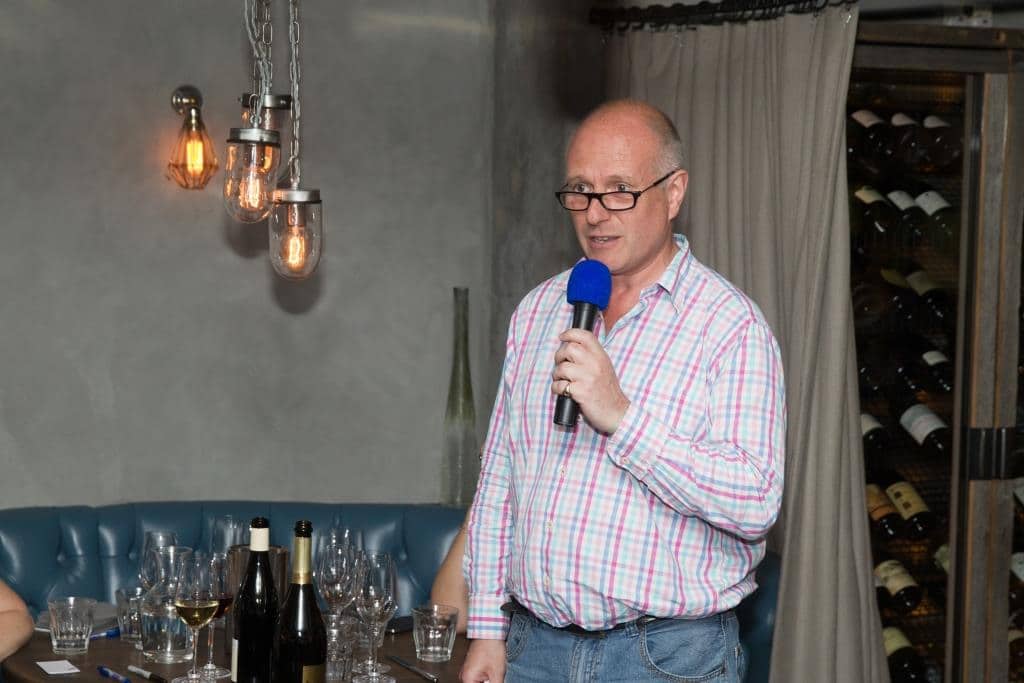 Jonathan finished the evening with a sweet muscat and informed us that it's a mistake to label sweet wines 'dessert wines' as this limits them, when they are actually very versatile. Sweet wines can also be drank as an aperitif or paired with a rich starter such as foie gras or duck breast and it's very common to do this in France.
Thoughts about the evening
The evening was very informative and the wines were delicious. Jonathan and Jane were charming speakers, and after their expert tips and advice, everyone was left to stay and chat, finish their wines, and decide if they wanted to stay for another glass. It was good to have this time at the end for people to wind down and chat as well as the breaks in between wines.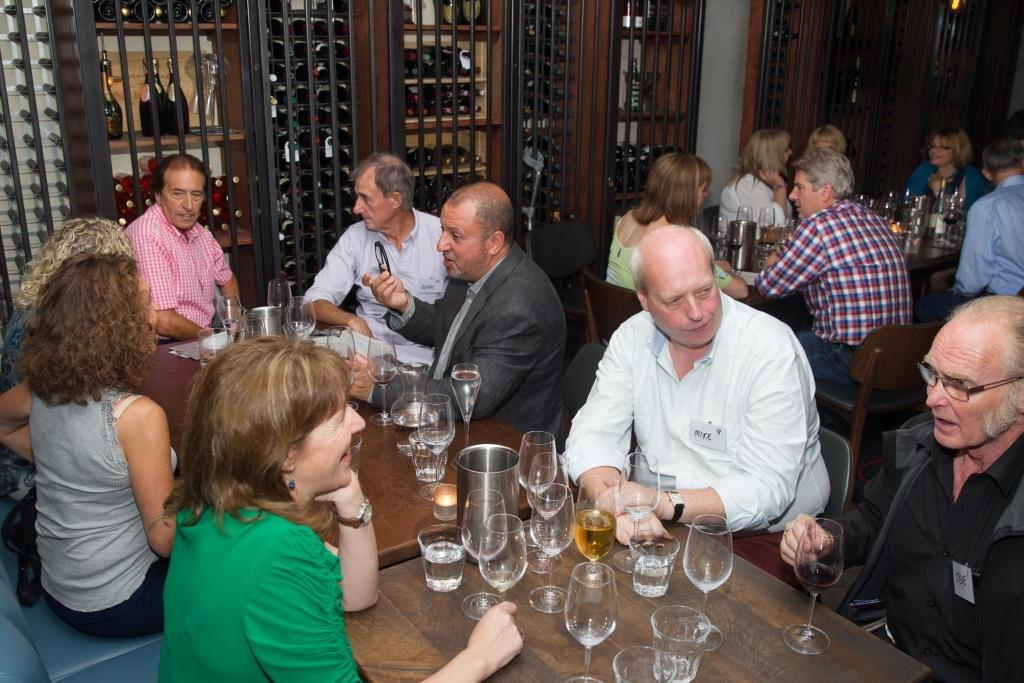 These events are an excellent idea because they pick up on things people have in common, and it's about meeting someone who has a mutual interest (whether that's wine, coffee, cookery or book reading for example). The emphasis is on expanding social circles rather than feeling you have to jump into a date (although if you really hit it off with someone – what's stopping you?) You're surrounded with like-minded people so anything can happen from these events – from budding romances to gaining new friends with similar interests. Giving these events a particular theme allows people to feel a lot more relaxed and the conversation flows as they have something to talk about. You also come away feeling like you've learned something.