8 Perth Date Ideas for Foodies
By: Alicia Drewnicki |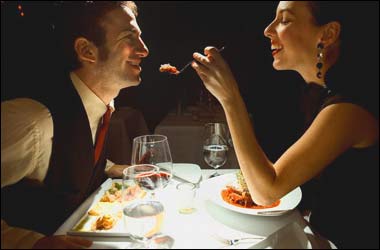 There's no better way to bond with your date than to appreciate good food together. Luckily, Perth offers a plethora of gastronomic delights that will tantalise your tastebuds. Here are 8 great date ideas in Perth for those who are self-confessed foodies:
1) Cheese Tasting at The Cheese Barrel Swan Valley  (920 Great Northern Hwy, Millendon WA 6056)
Take a relaxed ride to Swan Valley and you'll soon realise why it's called 'Perth's Valley of Taste'. The Cheese Barrel offers a variety of artisan and farmhouse cheeses that showcase different regions. You can even choose a glass of wine to compliment the flavours of the different cheeses you sample.
2) Zebras African Steakhouse, Bicton (1 Point Walter Rd, Bicton WA 6157)
Taste the exotic by visiting this African safari themed establishment. It's famous for it's mouth-wateringly tender steaks and if you want to try something really unusual – go for the safari platter, which has crocodile, ostrich and buffalo with a Piri Piri dipping sauce.
3) Indian Curry Opulence at Matters of Taste Cooking School  (103 Harris St, Bicton WA 6157)
Sometimes nothing tastes quite as good as when you've cooked it yourself – so why not go for an 'Indian Curry Opulence' class at Matters of Taste? You'll learn how to mix and match spices and make a curry completely from scratch. Dishes include lamb and spinach saag curry and pumpkin and tamarind black dal – a real taste sensation.
4) Seductive Sweets Class with The Cooking Professor  (271 Selby St, Churchlands WA 6018)
If you've got a sweet tooth – this is the one for you! You'll learn how to make a variety of different desserts and cakes, then at the end try what you've made. Has there ever been a sweeter end to a date?
5) Speed Grazing with TasteBud Tours (Various locations)
Speed Grazing is all about having lots of little nibbles of different treats on offer. You'll go on a tour of 9 of Swan Valley's tastiest locations and sample more than 25 different treats. You'll also be able to compliment your food with Swan Valley wines, beers and ciders. So start the day with an empty stomach and get ready for a delicious date.
6) Fine Dining at Restaurant Amuse (64 Bronte Street, East Perth WA 6004)
If you feel like treating yourself, then Restaurant Amuse is without one of the best restaurant's in Western Australia. There is a 9 course dégustation menu which changes according to the season.
There's also an option wine pairing with different course. The height of lavish French fine dining.
7) Raw Class with Perth Raw Foodies (15 George St, Belmont WA 6104)
If you're looking for something different and like to eat consciously, then why not try one of Perth Raw Foodies 'Raw Classes'? You'll learn to prepare food that's good for your health and learn how to incorporate raw living wholefoods into your lifestyle. From raw lasagnes to delicious smoothies, there's something to satisfy every palate. Perth Raw Foodies also host lectures and one-off events so you can learn more about superfoods and raw living.
8) High Tea at The Richardson Hotel & Spa (32 Richardson St, West Perth WA 6005)
High tea is the perfect elegant afternoon date and The Richardson Hotel & Spa is the perfect setting. You'll have a tempting selection of sandwiches, scones and sweets as well as assorted teas and coffees. If you fancy upgrading your package, you can have 'Champagne High Tea' or for the ultimate pamper package, go for the 'Spa High Tea' where you'll be treat to a massage before you feast.
Perth is a foodie's paradise. There are so many options to suit every budget and taste – so whether you're sampling cheeses, baking cakes or having high tea, there really is something for everyone.
Image via weheartit.