8 Unusual Date Ideas Melbourne
By: Alicia Drewnicki |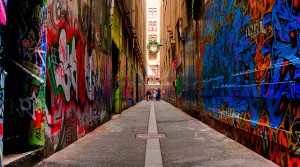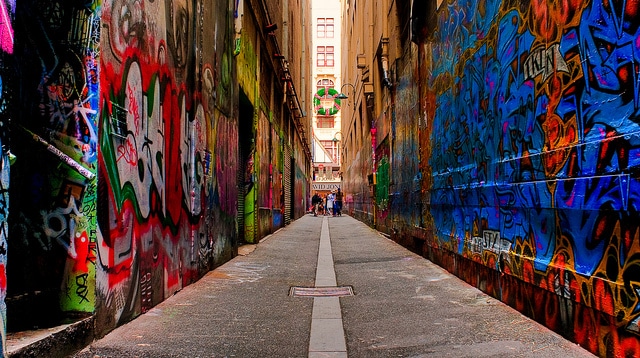 If you're lucky enough to live in marvellous Melbourne, it's time to take advantage of the diverse range of activities in and around the city. Why settle for the ordinary when the extraordinary is much more fun. Here are 8 unusual things for you to do:
1) Cocktails at The Croft Institute (Croft Alley, Melbourne VIC 3000)
Ever city has a Chinatown, but in this one, you can find something extra special. Imagine what happens when you cross a science lab with a cocktail bar – you get The Croft Institute! It's hidden away down a winding alleyway, and once you walk inside you'll find it hard to leave. The lighting is dark and romantic, the cocktails are customised and you can even drink shots out of test tubes. It has to be seen to be believed, so plan a date in this kitsch hideaway for an evening of fun.
2) UV Glow in the Dark Mini Golf at Glow Golf Docklands (Level 1, Shop 35, Harbour Town Shopping Centre, Harbour Town VIC 3008)
Now this one is seriously fun! If you fancy yourself as a budding Greg Norman, then show off your swing at Glow Golf Docklands. It's mini golf like you've never experienced it before – 10 holes under special UV Lighting, it's fun, it's fluorescent and it would make a perfect first date.
3) William Ricketts Sanctuary (1402-1404 Mt Dandenong Tourist Rd, Mt Dandenong VIC 3767)
If you want a date that ticks the tranquility box as well as the unusual box, then you should head to William Ricketts Sanctuary in Dandenongs. A magnificent array of 92 ceramic sculptures of people and animals. You'll go through a journey of Aboriginal art in a scenic forest setting, and can even have an audio tour too. So take the time to appreciate the great outdoors as well some of Melbourne's most unique art.
4) Melbourne Street Art Tours (110 Franklin St, Melbourne VIC 3000)
Ever walked past graffiti in Melbourne but wondered who did and what it means? Well now you can find out. Melbourne Street Art Tours was invented by street artists to help people understand the colourful underground street art scene. You'll come away appreciating the talent and the hours put in by the artists, and you'll never look at graffiti the same way again. A real date with a difference!
5) Tango Class with Tango Melbourne (254 Neerim Road, Carnegie VIC 3163)
If you want to get up close and personal with your date – then there's nothing more sexy than a sultry tango class. Tango Melbourne has the motto 'passion, desire, romance' – what better ingredients for a date. You may like it so much that you'll want to enrol for the full course!
6) Chicago-Style Improvised Comedy with The Improv Conspiracy (Various locations)
Whether you want to go to a weekly show or a public workshop, going to an improv performance is the perfect spontaneous date! You never know what's going to happen. The Improv Conspiracy perform Chicago-Style long-form improvisation techniques. You don't need to be an actor or a comedian, it's just the place to come for a lot of laughs.
7) Titantic Theatre Restaurant (1 Nelson Pl, Williamstown VIC 3016)
If there's one themed restaurant that Melbourne is famous for, it's the Titantic Theatre Restaurant. Gourmet food, great music, and a lot of laughs; there's even a disco at the end, so make sure you've got your dancing shoes on! The Captain and his crew will ensure you have a first class experience so dress to impress and get ready for a night of great entertainment.
8) Delicious After Dark Walking Tour with Foodi (Melbourne CBD)
Want to know about the hidden gems of Melbourne that are a little off the beaten track? Well, this is the tour for you! You'll be taken on a walking tour of Melbourne's secret bars, hidden restaurants and cutting edge cafes. You'll meet the owners, taste the food and learn about the stories behind the recipes. This is the ultimate experience for foodies who want to experience something different.
From street art to tango to golfing in the dark; there's always something interesting to do in Melbourne. Happy dating!
Image via Mark Huber on Flickr.