8 Unusual Date Ideas in Sydney
By: Alicia Drewnicki |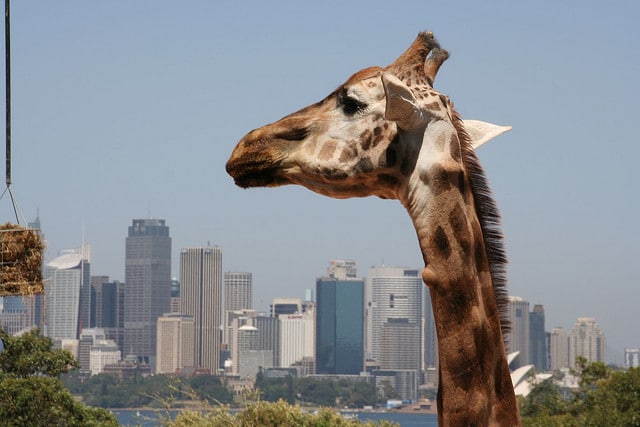 Ghost tours, dinner in the dark or how about some burlesque life drawing? Sometimes the most memorable dates are the ones that tick the 'alternative' box.
Here are 8 weird and wonderful date ideas in Sydney:
1) Burlesque Life Drawing and Dinner with Dr Sketchys, The Arthouse Hotel
Get ready for an artistic extravaganza! Dr Sketchys is a date activity that's full of surprises. Feast your eyes on burlesque and circus models adorned with incredible costumes and props. As well as the life drawing itself, there will be dinner, live performances, and then the revelation of the masterpieces you've drawn in the beer garden at the end of the night.
2) Ghostly Sleepover with Quarantine Station Ghost Tours, Paranormal Australia
This one isn't for the faint hearted! Manly Quarantine Station is one of Australia's most haunted locations – so what better way to embrace this than to have a creepy late night sleepover? This date will start with a guided walk of the former Quarantine Station with spooky stories of past hauntings, then you will be equipped with ghost hunting equipment, enjoy a late supper and then get settled into your ghostly accommodation! Be warned, you may have to sleep with one eye open…
3) Jetpack Adventures Sydney
Ever wanted to defy gravity and fly like a superhero? Well now you can! Jetpack Adventures offer one of the coolest experiences in Sydney. You'll be fitted with a water jet pack and then rise high above the water. The sessions include full training and safety information and you can even take home video footage of your James Bond-esque experience!
4) Roar & Snore Zoo Sleepover at Taronga Zoo
If ghostly sleepovers aren't your thing, why not sleep below the stars beside some of the world's rarest and most beautiful animals. Taronga Zoo offers a magnificent package where you will enjoy a delicious roast feast, then sleep in fully furnished tents that give views of Sydney Harbour on one side and lions and snow leopards on the others. The memories will last a lifetime and you'll even be able to watch a romantic sunrise together too!
5) Cabaret Dinner Cruise with Sydney Showboats
Have a date full of glitz and glam with Sydney Showboats! Moulin Rouge girls will dazzle you with their dance moves and you'll also witness a spectacular live magic show by 'Mr Showboat' himself, who has been performing on the cruises for over 20 years! Your three course meal will have a variety of gastronomic delights to choose from, such as chef's platter of smoked salmon rolls, Tandoori spiced chicken and Chilli garlic prawns. Other dishes include Northern rivers prime veal cutlet, oven roasted chicken breast with creamy mash and Vanilla bean panacotta. Amazing food, live performance and marvellous views of Sydney Harbour – is there anything more you could wish for?
6) Harley Davidson Tour with Wild Ride Australia
Fancy dating at a fast pace on the back of a Harley Davidson? This is certainly a date for the daredevils; jump on the back of a chauffeur driven bike and get ready to hear it roar! There are different tours all over Sydney to choose from, with stops along the way for photo opportunities and snack breaks. A great way to combine sightseeing and thrill-seeking!
7) Salt Therapy at Salt Rooms Australia Bondi Junction
Salt therapy is a 100% natural treatment that will strengthen your immune system and it's also the perfect way to relax. You enter a Salt Room and breathe in microscopic particles that help detoxify your body. There are also massage options and yoga classes so take a day away from the hustle and bustle of city life and invigorate your mind, body and soul.
8) See Contemporary Chinese Art at The White Rabbit Collection
See one of the world's biggest collections of contemporary Chinese art at White Rabbit. The founder was inspired to open this gallery after a trip to Beijing. There are nearly 1000 works here by over 350 artists from China and Taiwan.
After your tour, why not visit the on-site Tea House where you can sample different Chinese and Taiwanese teas such as oolong, green tea, lychee and jasmine? There are also snacks and handmade dumplings to try too – delicious!
Never be stuck for unique date ideas in Sydney again – whether you're lion spotting, ghost hunting or launching yourself into the sky with a jetpack on your back, there are plenty of cool ideas to have an action packed date in the Harbour City.
Image via Rob Chandler on Flickr.