The Bad Date Chronicles: Mr. Vanilla
By: Jenn |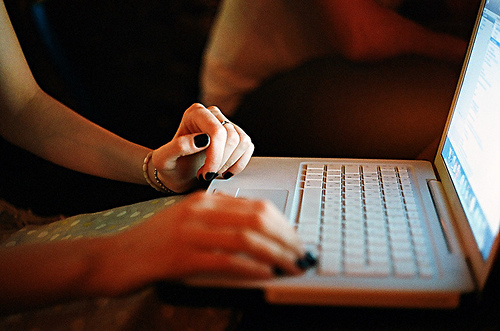 As online daters, we will inevitably find ourselves on a very bad date. If you're anything like me, you'll find yourself on many. And if you're REALLY like me, you won't realize just how bad it is until you reflect back on it hours later.
Bad Date Story Number One
Early on in my Match tenure, I was emailing with a man named Craig. He was well-spoken (err… well-written) and seemed genuinely nice and interesting. He was no Calvin Klein model, but as someone who values intelligence and humor above physical looks, I didn't mind at all. (After all, I'm no Calvin Klein model either!)
We met for a drink after work one day, and the conversation flowed smoothly. He was definitely a bit shy, but I'm also a bit overwhelming. I'm loud, I talk a lot, and it's probably difficult to get a word in edgewise when I'm on a storytelling roll.

I find first dates incredibly easy, because you can always default to the standard get-to-know-you questions if a shinier topic of discussion doesn't arise. We breezed through the basics and moved onto careers, pets, and we even exchanged our experiences with online dating. It wasn't until after our second date that I realized Date Number One had been a fluke.
While this man was indeed incredibly nice, he lacked a certain something for me. On paper and even in person, he had all the qualities a quality man should – he was responsible, he was motivated, caring, mature, etc. But there was nothing more interesting than that. After two dates there was nothing left to surprise me.
I broke things off when he asked me out for a third date. I was nervous at first – I wasn't used to saying, "Thanks, but no thanks" especially when I didn't have a list of reasons. But online dating has taught me how to be selective and straight-forward. There's no sense in wasting my time or his when we could be moving on to the next person, and I've found that people respect that.
On to the next one!