How To Get A Date Online
By: Elizabeth Marie |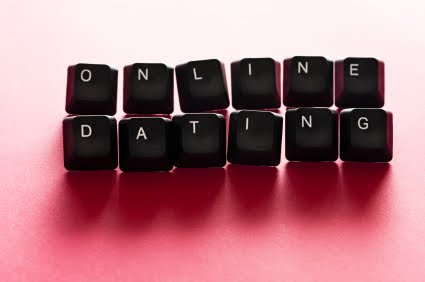 Yes, it's true-online dating can be done from the comfort of your own home, while you lay on the couch in your comfy clothes and watch reruns of Gossip Girl, drinking wine straight from the bottle.  Or is that just me? 🙂  Regardless, online dating might seem "easier" than traditional dating, but it still takes work and effort.  Just like anything else, you really do get out of it as much as you put in to it.
If you throw up an unflattering, old and grainy photo from 1997, barely take the time to fill in your interests and what you're looking for, and don't bother to check the few words you do write for grammar errors, you shouldn't be surprised when you don't get many emails, or if the ones you do get are from less than quality people.  Online dating isn't magic-you have to do more than just put up  any old profile.  If you came across a profile like that, would you be interested?
Not so much.
Think of your profile as an advertisement-for YOU.  Highlight your positives, and put some effort into it!  I personally think a profile with too much information is better than one with too less.  If you're passionate about something, show it.  If you've got a great smile, put up your best pictures.  However, if you've got six pack abs, keep them under wraps…literally.  Nothing is creepier than those guys flexing their muscles in the mirror photos.
Once you've got your profile up to par, use it!  Just like any other social networking site, you have to engage to reap the benefits of the social network. Don't be shy, or discouraged if you send out an email and don't get a response.  When I was first online dating, I sent a "wink" to this really hot guy-and he wrote back and said "No thanks."  I was crushed and mortified-until I checked my inbox and I had tons of emails waiting from other guys.  I forgot about him pretty fast. 🙂
That's the best thing about online dating-there will always be someone new.  New profiles, new dates, new love.  Making the most out of your online dating profile and interactions sets you up to get the most out of your online dating experience, meaning more and more dates and more chances to meet you're Mr. Right. OR Mr. Right now.