How to Know if You're Ready to Start Online Dating
By: Jenn |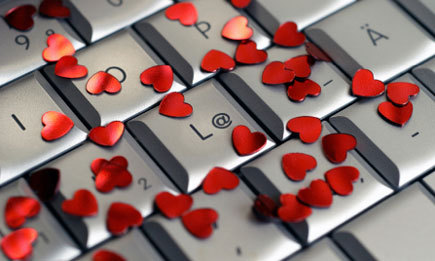 Making the jump into the online dating pool isn't easy. You're putting yourself out there for the world to see, and it can be overwhelming. For new online daters, there are a lot of factors to consider before filling out your profile.What kind of dating are you looking for?Some people sign up for a dating site and are looking for a long-term relationship. Others are just testing the waters and meeting new people. Some are even looking for an easy hook-up. Whatever your reasons, know what they are and be honest about them. If you're not looking for anything serious, you're probably wasting your time emailing with the person who spends three paragraphs of their profile discussing their search for The One.
Check your baggage. Is your brain still constantly swirling with thoughts of your ex? If you're still resisting – or caving to – the urge to call your ex after a night of drinking, you might not be ready to bring other people into the mix. First dates might take your mind off of your heartbreak temporarily, but you probably won't feel excited about anyone new until you stop comparing them to the old.
Time commitment. Online dating requires a significant time investment. As a man, the responsibility for sending messages usually falls to you. Finding interesting women and crafting a quality, personalized message takes a while. As a woman, you will spend plenty of time going through your messages, checking out profiles, and replying back to the guys you find interesting. Once the messaging is out of the way and you start going out on dates, it's even more time consuming. If your nights are filled with work dinners and happy hours from now until Christmas, it will be awfully difficult to meet someone in person for a date. If you don't have the time to put in to it every day, you may consider waiting to join a site until you're ready to set aside an hour every day to start building relationships with other people.
Do you want to?This sounds trite and obvious, but ask yourself if you're even interested in dating at the moment. People often feel like they should be dating, or it's been x amount of months or years since their last relationship, so it's about time they try for another one. But there's no time frame for this and if you're happy where you are and aren't excited about dating, don't feel obligated to give it a whirl just because your friends are. Make sure you do what's right for you.Ultimately, you're the only one who can decide when you're ready to start online dating. Whether you dive in head first or dip your toes in slowly, make sure you're in it for the right reasons and with a great attitude!