Online Dating Basics: What To (and Not To) Put on Your Dating Profile
By: Ashley Parsons |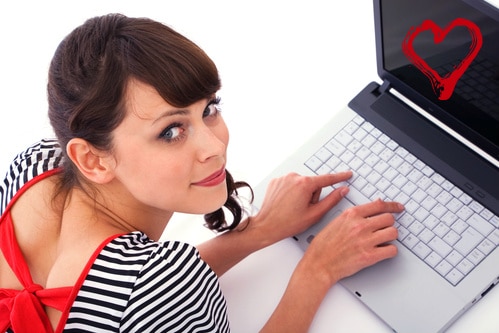 Between all the blank sections and the pressure to sound clever, filling out an online dating profile can be intimidating. You're trying to find a happy medium between getting people interested without giving too much away, or being mysterious without seeming like you can't be bothered.
We've put together a quick list of Dos and Don'ts for filling out your dating profile that'll help take the edge off a little.
Do: Name your cute quirks
Are you a girl that loves video games more than manicures? A guy who'd rather wear his thick-framed glasses than contacts? Own it. Online dating makes it super easy to highlight some of your cool, off-the-mainstream qualities. You can cut right to the chase and get to your love of comic books without making awkward small talk about the weather first.
Do: Include your weird faves
Another perk to online dating is being able to find people who've seen the movies or listen to music that nobody else you know does. So if you've got an affinity for foreign horror flicks or love South-African electro-hip-hop, this is the place to mention it.
Even though your underground favorites are all awesome, try to be mindful of just how many ultra-obscure movies/TV shows/artists you're listing — it can sometimes come off as pompous. Mix up your lists with a few items that are under the radar and a few that are a little more common.
Don't: Try and write a proposal
Sure, you might be online looking for love, but before all that, you're looking for good conversation and a kick-ass first date. Aim for that first. While you should obviously name some things you're looking for in the long run, keep your profile more playful and fun. Basically, instead of talking about where you'd like to settle down with a husband/wife, talk about your favorite local dive bar with the cheap drinks and awesome bands.
Don't: List your deal breakers
Everybody's got them, and with good reason. If you can't stand the smell of smoke or you're deathly allergic to cats, say something! Don't feel self conscious about knowing what you want or don't want, but don't let your profile become a "Do Not Enter" sign. Not all girls with gray cats are going to ruin your life like your ex did, and not all guys who play drums are jerks. Let go of the baggage from your last relationship because it could be scaring away your next one.
Also, while you're looking for matches, try and keep a bit of an open mind — certain "deal breakers" are worth bending on a little. You never know which awesome people you might accidentally be filtering out in a search!
Above anything else, the best advice I can give on creating your dating profile is be yourself! If you think about it, honesty can alleviate a whole lot of first-date anxiety because you don't have to act like the person in your profile. Creating a character on a dating site can sometimes have disastrous results, the most likely of which is never getting to a second date.
Besides, why would you want to be anyone else?