10 Romantic Date Ideas in Perth, Australia
By: Alicia Drewnicki |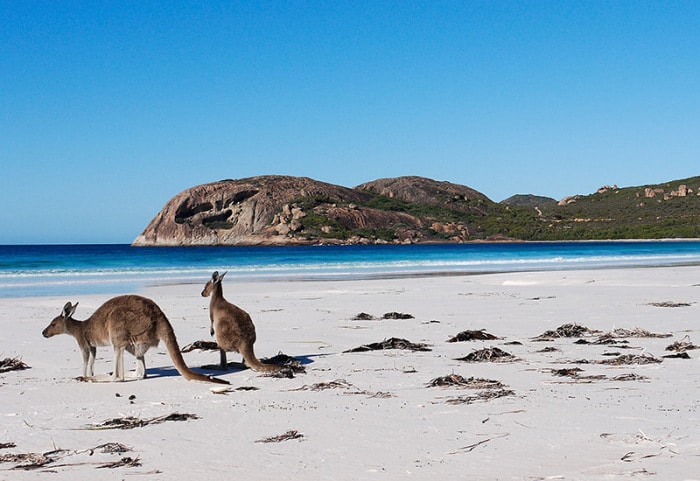 If you're online dating in Perth, count yourself lucky. This iconic coastal city is surrounded by natural beauty and is the perfect backdrop for a romantic date. If love is in the air, here are ten romantic things to do in Western Australia's largest city.
1) Couple's Spa Package – Serene Day Spa, Scarborough
Prepare to be pampered. Serene Day Spa has a special "Couple's Room" where you have the privacy to enjoy your spa treatments side-by-side without a crowd. There's a selection of packages to choose from to suit a variety of different budgets. So prepare to sit back and enjoy a glass of champagne whilst have an aromatherapy facial, a full body massage or a soothing body mask.
2) Romantic Dinner Overlooking the Lake – Mosman's Restaurant, Mosman Park
Breathtaking views can make a date really special – so why not book a table at Mosman's Restaurant which sits on top of the Swan River. The restaurant offers exceptional locally sourced seafood. Be sure to try the Mosman's Seafood Platter which has crab, prawns, oysters, salmon, scallops, market fresh fish and cuttlefish, accompanied by saffron aioli and hand cut chips.
3) Hot Air Balloon Ride at Sunrise – Windward Balloon Adventures, Northam
Surprise your sweetheart and plan a date in the skies. There's nothing more beautiful than seeing Western Australia from above, especially at sunrise. You'll glide over the scenic Avon Valley and see the rolling hills and green fields it's famous for. Afterwards, why not enjoy a glass of champagne and a romantic brunch together?
4) High Tea for Two – The Novotel Vines Resort, Swan Valley
This is a lovely way to enjoy an afternoon together. Start with a leisurely drive to Swan Valley, admiring the picturesque scenery as you travel. The High Tea experience involves a glass of sparkling wine, tea or coffee and then three tiers of both sweet and savoury gourmet cakes, sandwiches and pastries.
5) Helicopter Flight – Rotorvation Helicopters, Jandakot Airport
Now this is a date with the "Wow factor". Book a city scenic flight which will take you from Jandakot to the historic Fremantle. You'll see Swan River glisten below you and see Perth and Freemantle from an entirely different perspective, with pilot commentary throughout the trip so you don't miss anything.
6) Swan Valley Indulgence Winery Cruise – Swan Valley Tours
If you're looking for a romantic date setting in Western Australia and you love wine – the only place to come is Swan Valley. For the ultimate luxury package – why not book this romantic cruise? You'll have morning tea, cheese and biscuits and the "wines of the month". After this, you'll visit three wineries, have a delicious lunch as well as sampling beer and….wait for it, chocolate tasting too. This date option really does have it all.
7) Swim with Wild Dolphins – Rockingham Wild Encounters
Take a boat trip to the quiet bays off Rockingham and have the opportunity to interact with these gentle and intelligent creatures in their natural environment. This will be an afternoon you will never forget.
8) Have Dinner at C Restaurant – St Georges Terrace
Splash out and head to Perth's only revolving restaurant. You'll be dazzled by the 360 degree panoramic views of the city. The European/Modern Australian menu will tantalise your taste buds with dishes such as Honey & Lavender Glazed Duck Breast and Chargrilled Wagyu Beef. Be sure to save room for one of the tasty desserts such as the Madagascar 65% chocolate and raspberry parfait with meringue, pink champagne jelly and yoghurt sorbet.
9) Spend a Day at Rottnest Island
Rottnest Island is only 19km away from Perth, and it's the great place to get away from the city and spend a day of quality time with your date. The beaches are pristine and there's so much you can do on the island. From hiring snorkelling gear to bikes to going on walking tours to strolling along the waterfront. Spend a day "getting away from it all" and enjoying the company of your date. Why not bring a picnic to have on the beach and watch sunset together?
10) Go Star Gazing – Perth Observatory, Bickley
For a date with a difference, book a night tour at Perth observatory and admire the star clusters whilst learning all about astronomy. Prepare to be dazzled as you gaze at the infinite cosmos above you and ponder the mysteries of the universe together.
So there you have it – ten romantic date ideas in the city that has endless possibilities for romantic dates locations – beaches, vineyards, lakes and lush green valleys. So enjoy the natural surroundings, plan one of these dates and let your love blossom…