For a Breakup, For a Date: Gay Australian Cinema for All Occasions
By: Elizabeth Marie |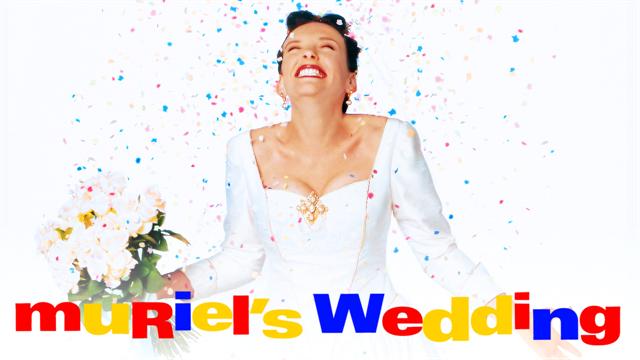 Australian cinema can be certainly be stereotype reinforcing mainstream entertainment, and let's face it – Crocodile Dundee has a lot to answer for. Without it, we wouldn't have that cliché filled episode of The Simpsons which features the family travelling to Australia, seeing a Prime Minister who spends his days in a pond, floating naked in an inflatable tyre. But hey, Tony Abbott would probably be more likable if he did that. There's also enticingly dark Australian art house fare that's worth a watch, such as Lantana and Sleeping Beauty. Australia has also produced a few fantastic examples of gay cinema, and a surprising number of movies that while they're not technically gay, are still pretty damn camp. So maybe you're looking for a jaunty film to watch to perk yourself up after a breakup, or maybe you're looking for something for a cozy date night on the couch with your special guy… whatever the reason, we've got you covered.
The Adventures of Priscilla, Queen of the Desert (1994)
Back in 1994, it seemed unlikely that the story of two drag queens and a transsexual making their way across the desert in an old bus (Priscilla) would be a mainstream international hit, but cinema is weird that way and Priscilla and her occupants found a place in the hearts of both gay and straight audiences. The movie manages to avoid the traditional clichés of drag performers and crafts a movingly oddball story with an unlikely and yet credible romantic subplot. The term is perhaps overused, but the movie is most definitely heart warming, and renowned critic Roger Ebert perhaps put it best when he said, "the real subject of the movie is not homosexuality, not drag queens, not showbiz, but simply the life of a middle-aged person trapped in a job that has become tiresome." This is a perfect date movie, and also excellent if you're feeling a little down (and want an injection of Abba).
The Sum of Us (1994)
Before he won an Oscar for playing a surly Gladiator, or became a world famous phone thrower, Russell Crowe made a name for himself with this film that simply and lovingly dealt with homosexual relationships, cutting through the crap in a way that hadn't been dealt with before in Oz cinema. Crowe plays Jeff, a young gay man searching for a boyfriend, enthusiastically supported by his macho Aussie dad, Harry (Jack Thompson). The film deals with themes of the types of love between men, both with Jeff's quest for love, and the love between father and son that is put to the test in a major way. Again, this is a nice movie for a date night on the sofa, but have tissues ready. Russel Crowe haters might even change their mind after watching this…
And Finally…
Muriel's Wedding
(Also 1994, and gee – it seems like all the gay Australian classics were released in the same year) is not a movie that features gay characters, and yet with its underdog sensibility, lovingly depicted pastel suburbia and the gigantic number of Abba songs bouncing all over the soundtrack, the film has become a camp classic. The films of director Baz Luhrmann, and in particular Strictly Ballroom (1992), Moulin Rouge! (2001) and Australia (2008) are also about as camp as being repeatedly smashed in the face with a tent. They're all thoroughly delightful, although given the turmoils she faced in Australia, it would have been nice if Nicole Kidman could have moved her face a bit more…