10 London Date Ideas to Make You Laugh
By: Alicia Drewnicki |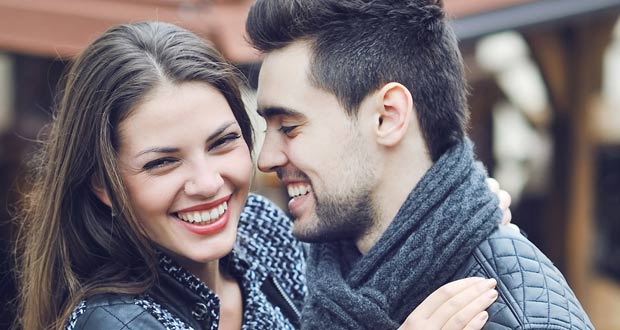 Humour is a great way to someone's heart, so why not have a date full of giggles by planning one of these top ten London date ideas.
1) The Comedy Store – Soho
Open since 1979, this Soho gem is one of London's most famous comedy clubs with regular world renowned acts. There are performances at least six nights a week so book some tickets and get ready to roar with laugher!
2) Clog or Morris Dancing Class – Cecil Sharpe House, Camden
Cecil Sharpe House is home to the English Folk Dance & Song Society and there are a variety of different dance classes you can have a go at – from Baroque to Morris dancing, to Irish dancing to Clog dancing. So try something different, get fit, and have a lot of fun in the process!
3) Circus Bar – Covent Garden
Ever had dinner and whilst an acrobat dangles from the ceiling in front of you? With fire eaters, drag acts, contortionists and comedy acts – this is the way to have dinner with a difference!
4) Aqua Zorbing Experience – Surrey
If you haven't heard of aqua zorbing before, you're in for a treat! Enter a huge ball full of thirty litres of water and roll down a hill! It's the closest you'll get to feeling like you're in a washing machine and you'll both be howling with laughter all the way!
5) Hip-Hop Karaoke – The Social, Fitzrovia
Thursday night could mean only one thing – Hip Hop Karaoke at The Social! If you don't have the vocal chords of Michael Bublé but can do a mean rap, this is your place! If anything, you can guarantee it's a way to make your date chuckle!
6) Improv Comedy Club – Hoopla, London Bridge
Head to Hoopla on a Friday or Saturday night and prepare to be entertained! These spur-of-the-moment comedy nights are completely unplanned and anything could happen from musical re-enactments to celebrity impressions!
7) Madame JoJo's Kitsch Cabaret – Soho
Feather boas, sequins, belly dancing, snake charmers, camp magicians, music, dancing and drag queens! This place has it all! Head to Madame JoJo's on a Saturday night for a night of non-stop entertainment that you'll never forget!
8) Boat Show Comedy Club – The Tattershall Castle, Victoria Embankment
Thirteen years strong, this floating comedy club lets you laugh from on top of the River Thames. The comedy nights run on Monday, Friday and Saturday and if you go at the weekend, you'll get entrance to the nightclub. So if it's not the comedian your date is laughing at, you better hope it's not your dance moves instead!
9) Speaker's Corner – Hyde Park
If your date is on a Sunday, then why not head to Speaker's Corner in Hyde Park where people gather to speak, debate and discuss their favourite topics in public. There are always a few hecklers and some very bizarre topics being discussed – good Sunday entertainment before brunch!
10) Learn A Magic Trick – Davenport's Magic Shop, Charing Cross
Head to London's oldest magic shop and prepare to be entertained! There's everything you can imagine here from ventriloquists dummies to rubber chickens to customised decks to magic books! Go in the shop for a live demonstration and who knows what will appear out of the magician's hat!
Dating doesn't need to be serious – so if you want to put some fun into your next date, choose one of these ideas that will make you giggle all the way through!
Check out WeLoveDates London for more date ideas!