Sex in a Car Is So Last Year (Use the Hook-Up Truck Instead)
By: Jess Downey |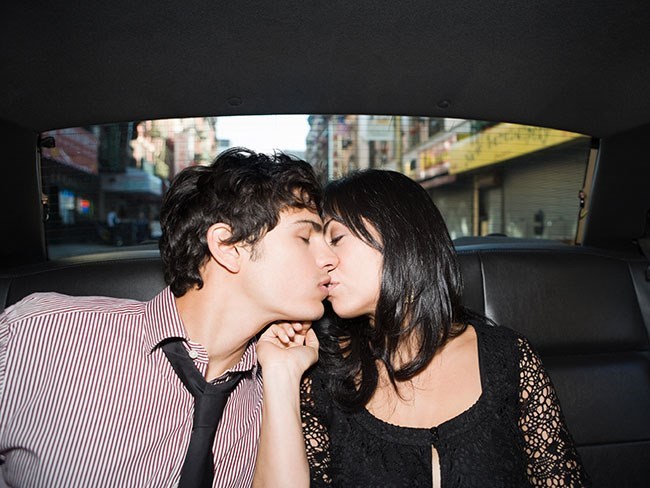 I don't necessarily want to start this article by getting all personal, but I've never been one for fooling around in an automobile of any kind. I'm sure it works for some people, but I'm 5'10 in bare feet so I'm not exactly small. The backseat always felt cramped to me and I never really knew what I should do with things. I mean, should I just hang my leg out the window? Or lean my body against the door? What if the door flies open? It's just way too complicated and kind of takes away from the fun of what's going down.
Well apparently I'm in luck because fooling around in cars is so last year and a little something called the Hook-Up Truck has emerged. I discovered this little gem while reading an article the other day and if it had been a few days later I would have called April Fools.
But, no, my friends. Apparently this is a real thing.
The Hook-Up Truck (which is also apparently a registered trademark) is exactly what it sounds like — a truck that's made for hooking up. All in the name of art.
You can rent it, you know, like a car service. Only it's better because it's a huge truck you can get down and dirty in. It's also available for weddings, holiday parties, and festivals.
Weddings. Can you even imagine the signage for that? Go left for the buffet, right for the dancing, and if you walk straight you can have sex in a truck. Amazing. I should probably talk to my fiancé about making room in our wedding budget for this.
If that's not enough to reel you in, the truck also has a variety of features for your pleasure. The website boasts that the truck offers the following:
Private, secured room
Temperature control
Complimentary birth control and STD preventatives
Camera ready option
Awesome. They really thought of everything, even the fact that their clientele might need a camera. I, however, didn't see much about cleaning and sterilization. Let's just hope that's in the fine print somewhere.
I also didn't see anything about price, which, admittedly, left me curious. Given what it costs to rent a trunk just to move my belongings within the city of New York, I'd wager a guess that it would cost a pretty penny to rent a truck and have sex in it. But that's just me. Maybe it costs more to move things like couches and end tables. I mean, technically we aren't moving anything. We are just utilizing the space of the truck. Or will we be moving? I don't know.
I digress.
Per a little Googling, I found that it will cost $75 for 30 minutes at festivals, or it can be hired for $150. You can also rent the truck for $2,500 for a 5 hour party.
That same searching led me to find that the truck will be driving around San Francisco. So if you're in other parts of the country, you're out of luck. Unless, perhaps, this opens the door for franchising in various cities. It could be like the Subway of sex.
So there you have it San Franciscans. You can rent a truck to get frisky in.