5 Iconic TV Couples That Stole Our Hearts
By: Josie |
Sometimes our favourite show can feel like it becomes part of our lives – and the ups and downs of our favourite characters can feel as important as our own. Is there anything more satisfying than watching a TV couple finally getting it together after weeks or even months of build up? Here are some of the most iconic couples that have left their loved-up marks on our hearts.
Seth and Summer – The OC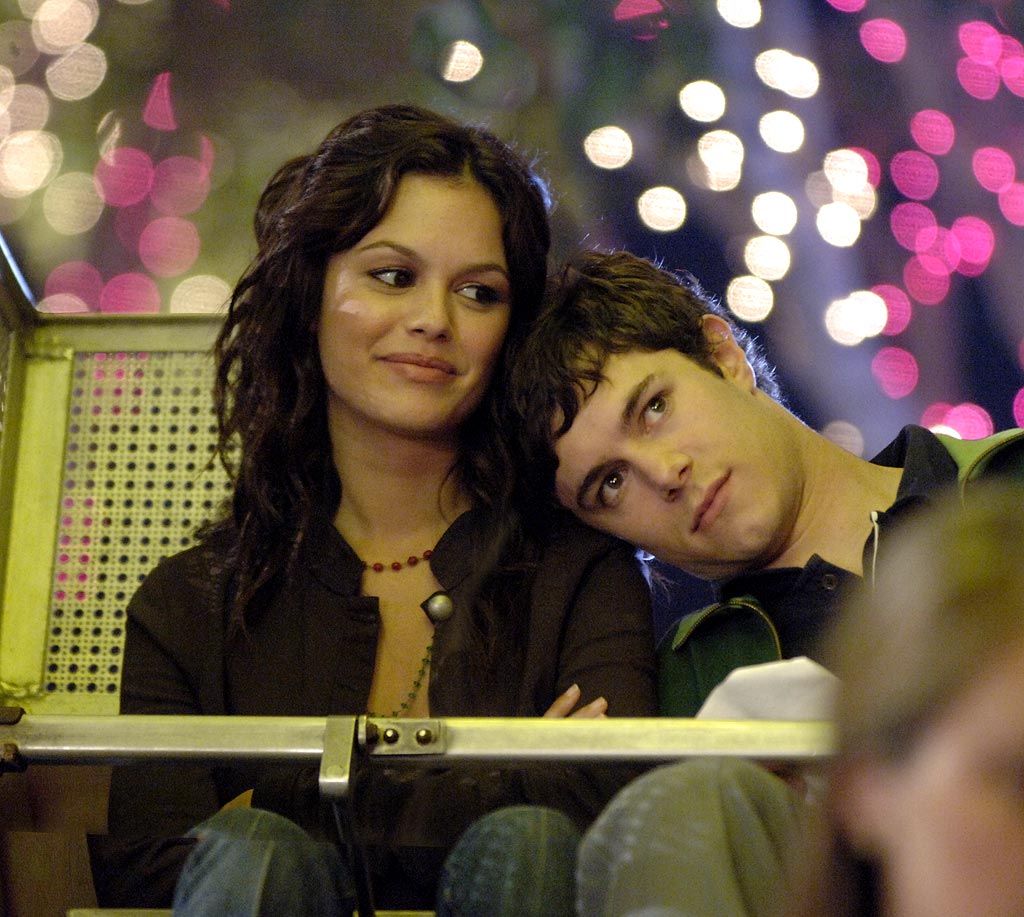 The comic book nerd and the beautiful prom queen; could there ever be a less likely match? But Seth and Summer made their love work – although there's no denying that the road was rocky. After spending his childhood loving the teen queen from afar, it seemed as if the dorky Seth would never cross the social scale onto Summer's radar…but when it happened, the world rejoiced. The beautiful backdrop of California probably didn't hurt either.
Ross and Rachel – Friends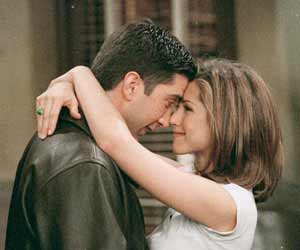 The quintessential sitcom couple, these two defined '90s television for loved up viewers the world over. Almost 10 solid years of 'will they or won't they' could never put out the flame of Ross and Rachel – and they took us all along for the rollercoaster ride. Were they on a break or not? We might never agree, but as the iconic series came to an end, these two learned to put their complicated past behind them and look towards a future together. After all, he's her lobster.
Chuck and Blair – Gossip Girl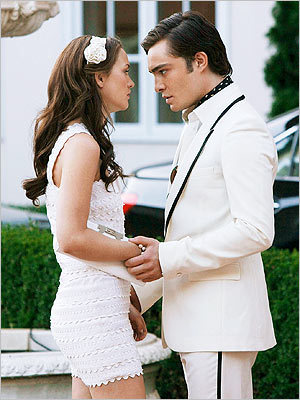 At the start of Gossip Girl, all eyes were on Serena and Nate or was it Serena and Dan…? Who could have predicted the slow burn and unfulfilled longing of Chuck and Blair? Soon enough, these two ran full steam ahead with their undeniable chemistry and whirlwind of obstacles keeping them apart. Who would have thought it? But we certainly loved it.
Homer and Marge – The Simpsons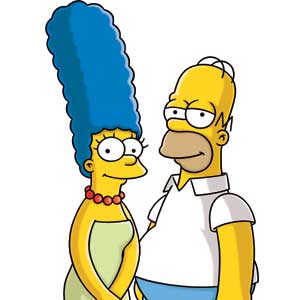 Have you ever loved a couple so much that aren't even human? It feels like nothing could ever come in between the marriage of Homer and Marge. She's the apple to his pie, the milk to his coffee; basically they are opposite ends of the universe but somehow they simply don't work without the other. Like an elderly couple that have seemingly been married for a hundred years, we don't see these two ever going their separate ways.
Carrie and Big – Sex and the City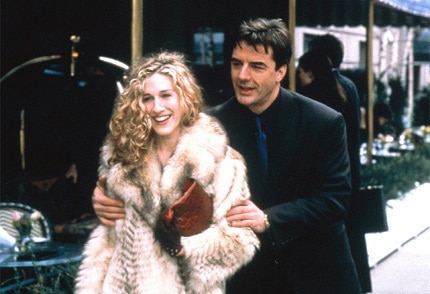 Although some of you (me included) might have once wanted Carrie to end up with Aiden, the end of the iconic SATC show saw Carrie back in the arms of the mysteriously named Mr Big. Despite the broken relationships and Mr Wrongs that passed in and out of Carrie's life, it's almost as if Big was there all along; the two addicted to one another.
Who's your favourite TV couple?